Glady Akshal Keziah
Course done: TEFL
Placed in: Remo International School as a Montessori Teacher, Chennai
Location - Stays in Chennai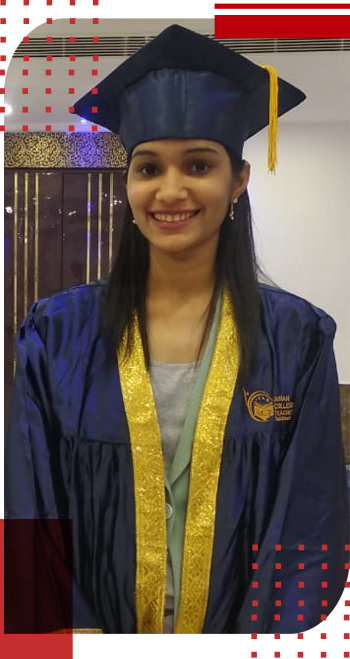 Glady, a former ground handling agent in Chennai's airport, is now a successful teacher in one of the renowned international schools in Chennai. Teaching has always been one of her greatest passions, and since childhood, her heart and soul were always drenched with the urge to become a teacher. Hence, after graduating with a bachelor's degree in English, she had decided to pursue her passion.

However, her lack of teaching experience and qualifications made it nearly impossible for her to find a teaching job. Nevertheless, with sheer persistence, she decided to take up a job at the airport and save up, while she looked for other teaching opportunities. Finally, the golden day arrived, and she came across the TEFL course offered by Asian College of Teachers. She was very impressed with the course content and the job opportunities offered by ACT, and deduced that this could be the start of a new phase in her life. Her struggle to survive and save up was ultimately going to observe some success.

In the early stages of the TEFL program, she felt very nervous. But gradually, she participated in practical teaching activities, and learned the skills and knowledge required to become a successful teacher. By the end of her TEFL journey, Glady claimed to become a very confident and able person, who managed to successfully handle job interviews, and eventually end up with a teaching job in one of Chennai's prominent international schools.

Although she had to answer many questions stemming from concerned friends and relatives who always thought that the airport industry offered her a secured job, her love for teaching still won the battle.

Asian College of Teachers is proud to have Glady as an alumnus, and profoundly thanks her for sharing her inspirational journey, as we believe that her story can inspire so many other aspiring teachers to take a great leap in their careers, and pursue their dreams to become a teacher.
Gulshan Samson
Course done: Online TEFL
Placed in: Ridge School, Kurnool Andhra Pradesh
Location - Stays in Mumbai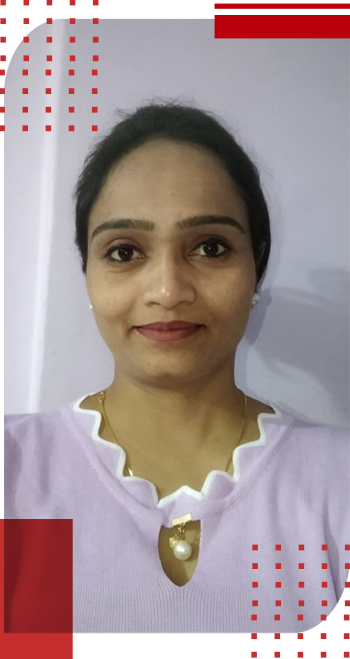 For nearly seven years, Gulshan had been working for corporates such as the TATA Consulting Service, wherein she was responsible for handling international calls with clients from countries such as the USA and Australia. Prior to her marriage, Gulshan used to teach at the senior KG level, and hence had already established a love for teaching. However, the lack of attractive packages kept her from pursuing a teaching career, and tread into corporates instead.

After seven years of steering a corporate career, Gulshan finally felt that she had fulfilled all her responsibilities, and decided to finally seek what she truly enjoyed, teaching. Consequently, she attained a bachelor's in Education degree, started teaching at Ryan International School, Mumbai, and then went on to teaching both ICSE and CBSE students in a range of renowned schools.

Interestingly, Gulshan shared that she yearned to become an English teacher, was driven by her 'pathetic' experience with English grammar during her school days. She claimed to be bad at grammar, and always struggled to comprehend concepts such as nouns and tenses. It was partly the urge to overcome this weakness, that Gulshan chose to get a firmer grip on English grammar, and eventually teach it as she did not want her students to go through what she had.

Along the way to her teaching career, Gulshan came across ACT's TEFL program, and decided to tighten her English teaching abilities by obtaining a deeper understanding of how to handle language teaching in particular. With knowledge of effective ways to teaching English, and plenty of teaching experience, Gulshan's teaching career took an exciting turn, and she was finally placed in Ridge School, Arunachal Pradesh, as an English teacher for grades 6 and 7.

ACT is honoured to have played a facilitating role in Gulshan's career, and wishes her all the best for her upcoming journey.
Cibi Babusankar
Course done:In class TEFL
Placed in: Einstro as a language teacher, Chennai
Location - Stays in Chennai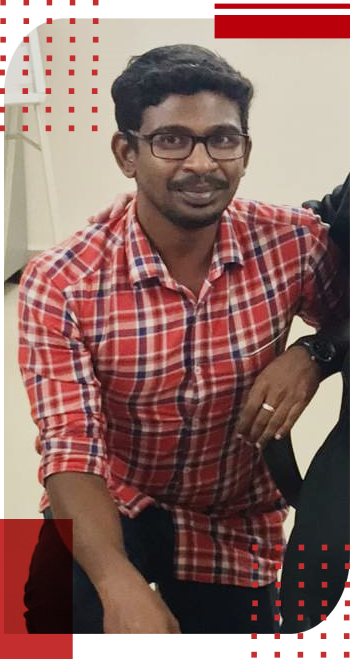 Cibi had always had an immense love for poetry. Such immense was his love, that he tried his hands at writing numerous poems in English, and even wrote the lyrics for some album songs.

However, his path to becoming a successful poet soon went off track when he started working in a private company as a business development executive. Nevertheless, Cibi retained his inclination towards the English language by teaching English for classes 9 and 10.

Despite this, shuttling between two jobs proved to be taxing, and kept Cibi from fully enjoying what he actually loved, the English language, and most importantly, poetry. Little did he know that things were soon about to change.

He soon came across ACT's TEFL program, and was eventually exposed to a series of methods and strategies that would enable him to become an effective English language teacher. After merging his own teaching experience with his learnings from the TEFL program, Cibi soon managed to secure a job as a full time language teacher, wherein he gets to teach English, develop curriculum, and design lesson plans.

ACT is proud to have been a part of Cibi's success story, and is stoked by the fact that he is profoundly enjoying his current teaching job.
Sai Saranya K R
Course done:TEFL
Placed in: Einstro Academy as a language teacher, Chennai
Location - Stays in Chennai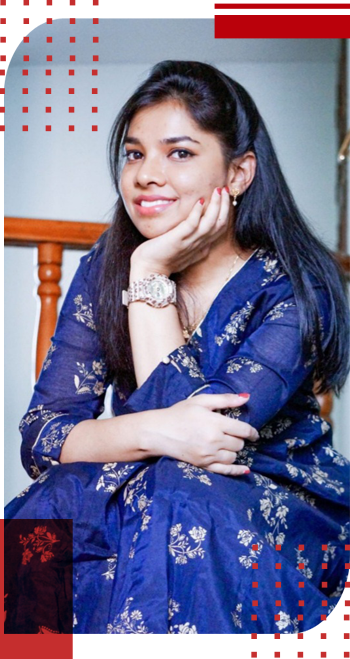 While growing up, we often become passionate about certain things that are very close to our heart. For Saranya, her passion lied in the world of English literature and reading. She deeply loved poring over pages of fiction novels, and was always fascinated by the intricacies and beauty underlying every word and phrase of the English language.

But her yearn for literature and reading was soon overwhelmed and replaced with mathematics and computer science. In order to excel in a world driven by chips, numbers, and statistics, Saranya had to depart from her abstract yet alluring world of English literature, and step into a zone of transactions.

To establish her career, she completed a BBA and MBA degree, and began working as a system administrator. But somewhere in the midst of management and business administration, Saranya's heart still craved for the musty smell of her old books, and the joy of engaging with the English language.

Then, one fine day, she learned of ACT's TEFL program, and the prospective career opportunities of a TEFL tutor on both national and international platforms. This made Saranya realise that she could teach English, pursue her passion, and build a promising career at the same time.

Needless to say, Saranya successfully completed the TEFL program, and ACT's placement team was able to place her in Einstro Academy as a language teacher. Today, Saranya is finally doing what her heart wants, and ACT is proud to have played such a pivotal role in her journey.
Amber Ansari
Course done:TEFL
Placed in: Explorica Cambridge School, Hyderabad
Location - Stays in Kolkata
With a postgraduate degree in mass communications and public relations from St. Xavier's, Amber initially pursued her desire to be in the corporate world by working as an in-house HR professional. At the same time, she was working as an English teacher, and would shuttle between both jobs between the mornings and the evenings.

Nevertheless, the process of handling two jobs became fairly hectic, and Amber seemingly developed a strong liking for her teaching job. This pushed her to consider a full-time career in teaching.

Interestingly, during one of her visits to Kolkata, she came across Asian College of Teachers' TESOL program, and decided to get enrolled. Her background in mass communication had propelled her to develop an adoration for the English language, and the TESOL course offered her the prospect of teaching English abroad.

Amber shared that the TESOL program rendered her with a completely different outlook of teaching. She realised that the teaching methods covered in the program were unlike the traditional teaching that she had previously experienced, and she learned that the act of teaching was not just about writing something on the board and asking the students to copy it. The entire TESOL experience was very liberating for Amber, and upon completion, with ACT's assistance, she was able to secure an English teaching job in Hyderabad.

She taught in Hyderabad for a while, and then had to leave due to certain managerial issues. Nonetheless, she then moved to Mumbai, and taught in a government school for more than a year. Whilst teaching in a government school, Amber was exposed to a divergent set of learners with different expectations and responses. However, although her former learnings and teaching experience helped, she was also able to obtain a wider perspective of how to manage different learners.

Following her journey in Mumbai, Amber is now teaching English in Nepal. However, the COVID 19 pandemic haltered the physical classes and handed her the opportunity to become an online teacher and exercise her skills on a different level. Despite this new venture, she is thoroughly enjoying her job, and is learning to cope with the marriage of technology with modern education.

Amber expressed that she had been offered multiple opportunities to teach other subjects such as math. However, she truly loves teaching English, and wants to continue her journey in different countries and schools. ACT is proud to have had Amber as one of its students, and is elated by the fact that ACT has somehow contributed in shaping Amber's colourful career.
Ravneet Kaur Brar
Course done:120 Hours In Class TEFL
Placed in: Zee Learn Limited
Location - Bathinda, Punjab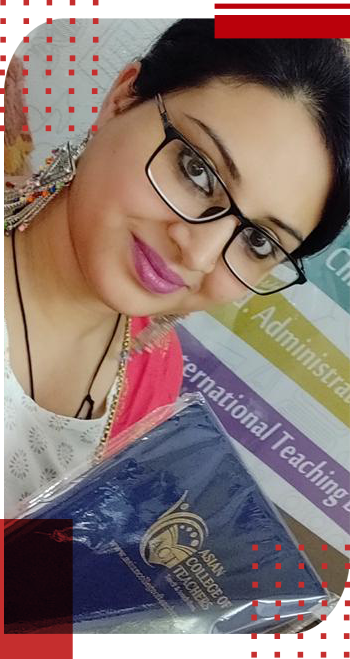 Despite belonging to a family of grandmothers and aunties who were teachers, Ravneet herself had never really thought of becoming a teacher. However, her journey in teaching and training commenced when she shifted to Punjab after her graduation.

Upon reaching Punjab, she realised that IELTS tests were extremely popular in the state, and the demand for IELTS teachers were hence noticeably high. This convinced Ravneet to look for, and eventually secure an IELTS teaching job as it was paying very well. She worked as an IELTS trainer for two years, from 2017-2019.

Although the pay was high, Ravneet was not very satisfied with the long working hours, and was thus searching for something more flexible. Subsequently, she considered the option of school teaching, which happened to offer a flexible schedule, and more holidays. During the course of looking for a school teaching job, Ravneet learned that most of the schools required B.Ed. graduates. However, since she did not have a B.Ed. degree, Ravneet realised that TEFL was another promising alternative.

Soon she got to know about ACT's TEFL program from one of her friends, and both Ravneet and her friend got themselves enrolled in the TEFL program. Within a few months after completion, Ravneet got a job offer from a school, wherein she was expected to operate as a relationship manager. The schools also proposed that she needed a certificate in early childhood care in order to get better opportunities in the school. Consequently, Ravneet also signed up for ACT's ECCE course. Currently she is working in Zee Learn Limited, and is thoroughly enjoying her experience.

For someone who never planned to become a teacher, it seemed like her family's inclination towards teaching ultimately caught up with her!
Shaheena Rahman
Course done:International Teaching Diploma, In Class
Placed in: Baby Bunny Pre School, Kolkata
Location - Kolkata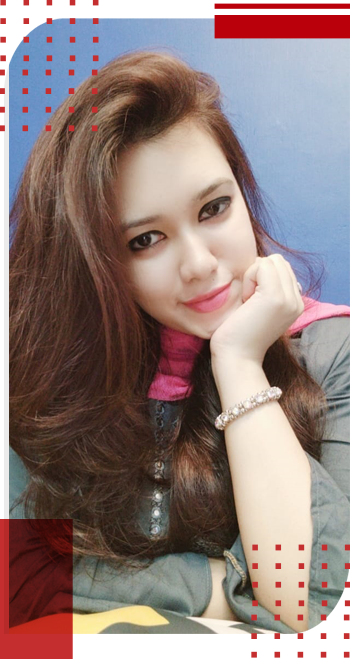 Teaching had always been Shaheena's passion, and she wanted to become a teacher since childhood. Such vivid was her passion that she would often dress her toys up using her 'dupattas', and treat them like imaginary students. Her father always supported her love for teaching, and would often help Shaheena create her miniature students.

Nevertheless, Shaheena's life took an unfortunate turn when her father abruptly passed away. This left her broken. However, during these vulnerable moments, her class teacher played a massive role in consoling and mentally assisting Shaheena out of her grief. As it happens, her teacher's support further enhanced a teacher's value in Shaheena's view, and her desire to become a teacher only magnified.

The maternal role of teachers in her life only increased as she grew up. In the midst of her prime teenage years, when Shaheena's life was filled with unique emotions and experiences, her tuition teacher guided her in terms of regulating her emotions, and successfully finding a way to adolescence.

In another instance, when due to language barriers, Shaheena observed some degree of strictness and demotivation from her stringent Bengali teacher, her English teacher stepped in and endowed her with the confidence to realise that not knowing Bengali did not determine her abilities and qualities as a learner. Shaheena went on to mention that she has come across both good and not so good teachers. Having said that, she has learned the traits of both, and could hence determine what kind of a teacher she wished to be.

After finishing her studies, Shaheena wished to commence her teaching career by completing a teacher training course. Nonetheless, the courses offered by some of the institutes turned out to be very expensive because after her father's demise, her brother was the only earning member. This financial constraint curbed Shaheena from pursuing the career she yearned for, and was thus pushed to consider the prospective role as a call center assistant in IBM. Despite this, Shaheena was disheartened because she never wanted to be involved in corporates.

Just as she was on the verge of bidding farewell to a teaching career, she spotted ACT's International Teaching Diploma (ITD) program. She located ACT's program while searching for teaching courses in Google and immediately filled the application form. She was pleased with the highly affordable price charged by ACT, and she immediately asked her friend to check out the program.

Following that, both Shaheena and her friend joined ACT's ITD program. The course exposed them to all the teaching methods and strategies that moulded them into promising teachers, and with ACT's ITD certificate, Shaheena soon found a teaching job in Baby Bunny Pre School, a school in Kolkata. In fact, the CEO of Baby Bunny mentioned that Shaheena is doing great in her role, and he is consistently grooming her to become an eventual franchise head. ACT is proud to have had someone as compassionate and ambitious as Shaheena, whose love for teaching prevailed over all the obstacles that dotted her path.
David Bourke
Course done:TEFL In-class
Placed in: Billabong High International School, Kerala
Location - Kerala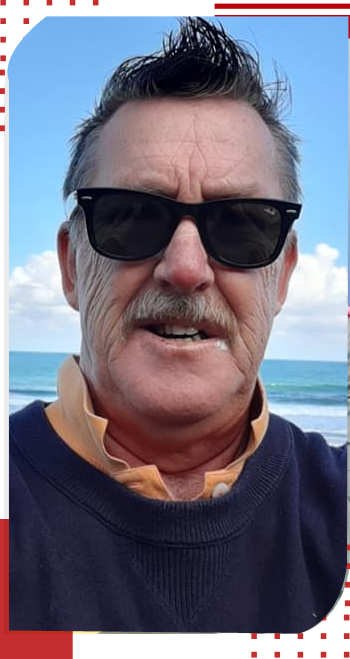 Not everyone holds the altruism or sheer generosity required to think and do well for the society. But David is one such exception. He firmly believes that "Everybody has a right to education, with the correct strategies, methodologies, skills and patience, everyone can learn and be successful".

In fact, his ideology took shape at a rather young age when he used to observe poor children playing in the meadows, and often resorted to the belief that everyone deserves to receive education, develop their abilities, and commence a promising career in something that they are passionate about.

David completed a TEFL In-class course with Asian College of Teachers in Kochi, and after that, ACT placed him as an English language teacher in Billabong High International School. David found ACT's TEFL program highly useful as he managed to master a variety of English teaching methods, and the practical teaching practice sessions certainly boosted his confidence.

He specialized in SEN and presently he is working as a SEN teacher as he pursued his belief to help students with special education needs. He has been teaching in many different countries and has international teaching experience in the following countries: -

- Al Rashad school. UAE. ADEC (Abu Dhabi Education Council), Senior English Teacher
- School of St Jude, Arusha, Tanzania, East Africa, English/Special Needs teacher
- Churchill school, Mexico City, Mexico, English Teacher
- Consejería de Educación y Cultura. Región de Murcia, Cieza, Spain, Conversation English


ACT is proud to have played a role in facilitating David's teaching journey that has been studded with noble intentions.
Ashna A. Ahir
Course done: Inclass TEFL and International School Experience Program
Placed in: Triam Udom Suksa Pattanakarn
School, Thailand
Location - Thailand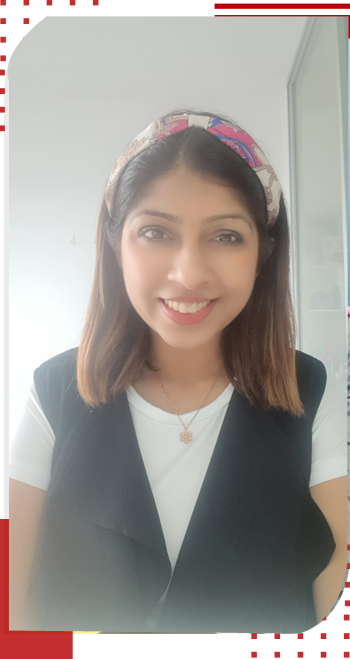 Ashna had started off her career as a lawyer, and was actively pursuing a career in law by practising in the court. Her tenure as a lawyer lasted for nearly 5 years, after which she passed both B.L.S. and LL.B.

Although Ashna was making a fair deal of money while working as a lawyer, she did not have her heart in what she was doing. This eventually convinced her to seek a CELTA qualification, and then join the in-class TEFL program offered by Asian College of Teachers.

Following that, in 2019, she went for an International School Experience Program in Bangkok, and then got hired as an English teacher in Triam Udom Suksa Pattanakarn School, a reputed school in Thailand.

Ashna shared that she still recalls her experiences as a TEFL student, where she got to learn a lot about teaching a language, and interestingly, she still employs the teaching methods and techniques that her trainer had taught her during her TEFL journey. Ashna admitted that the content covered in the TEFL program significantly benefitted her.

Asian College of Teachers takes pride in the fact that this program has helped Ashna explore a career that she truly enjoys, while finding success at the same time.
Sanjana Chowdhury
Course done: 120 Hours In Class TEFL
Placed in: Baby Bunny Pre School , Jamshedpur
Location - Jamshedpur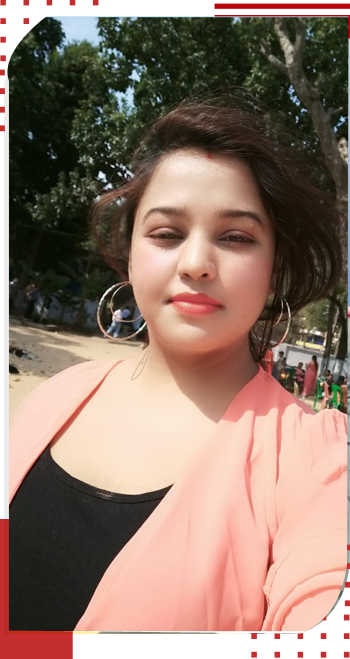 Sanjana comes from a family wherein almost everyone is either working in schools, banks, or associated with other government jobs. Given that some of her family members were teachers, she had always considered teaching as a career prospect.

However, her actual passion to become a teacher emerged when she came in contact with her school's class teacher. Sanjana's class teacher played a huge role in guiding her through her school years, motivating her, and even helping her pass her grade 10 th and 12 th with flying colours. This made her realise that teachers like her class teacher can shape someone's life, and she thus aspired to become one.

Initially, Sanjana had planned to pursue a B.Ed. Nevertheless, she realised that it was going to be a very lengthy process, and hence decided to opt for ACT's TEFL program as TEFL certified teachers are highly in demand in different corners of the world.

After completing her TEFL, Sanjana got placed as a pre-school teacher in Baby Bunny Pre School, and she is thoroughly enjoying her role. ACT takes pride in having played a part in Sanjana's journey, and hopes that she keeps enlightening young lives with her passion and enthusiasm.
Shabnam Fairman
Course done: Post graduate diploma in pre and primary teaching
Placed in: Baby Bunny Pre School, Kolkata
Location - Thailand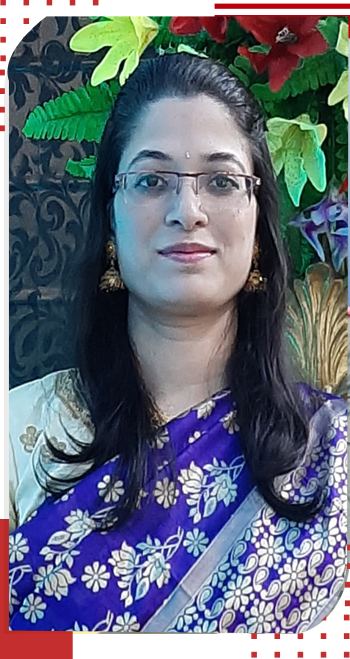 Like every kid is born with a passion to become something or someone as they grow up, Shabnam keenly wanted to be a teacher. Every time she passed a school or saw children playing around, she would dream to become a teacher some day and become a part of their world. In particular, she was inspired by her English teacher whose love and support got her very close to her, and magnified her passion to become an English teacher in the future.

However, she got distracted from her dreams because due to peer pressure, she had to study commerce in college and eventually take an office job in a call centre. She did not enjoy her job, and decided to quit working after she got married and became a mother.

Yet, Shabnam got a second chance. After her kid started going to school and she became relatively less occupied, her mother suggested her to pursue her childhood dream to become a teacher. That is when she enrolled in ACT's P G Diploma in pre and primary teaching program in order to develop a firm grip on the different aspects of teaching. Upon completion of her program, Shabnam got placed as a pre-school teacher in Baby Bunny Pre School.

ACT is proud to have played a role in helping Shabnam realise her dreams, and succeed as a teacher in addition to taking care of her family and other responsibilities. Stories like that of Shabnam's is very inspiring because she is a living proof that sheer commitment and hard work can help one fulfil their dreams.
Amrita Prakash Mehta
Course done: Post Graduate Diploma in Counseling for teachers
Post Graduate Diploma in Special Education Needs
Placed in: Counselor at Eurokids on consultant basis
Location - Bangalore
Amrita always had a passion to help special children and find ways for them to reach their fullest potential. This perhaps stemmed from the fact that her mother worked as a counsellor and had a background in clinical psychology. However, she managed to work towards this desire after she quit working for the corporate sector after seven long years. She had to quit her job and leave for Germany as her husband got transferred. At the same time, her son was born, and Amrita thus got occupied with the taking care of her son. Nevertheless, after returning to India, her son underwent an unprecedented cultural shock as he struggled to cope up with the new cultural norms. Particularly, Amrita observed that her son found it challenging to speak up and point out things that other kids of his age would easily do. In the light of this, Amrita delved into studying the psychology behind why some kids take more time to communicate and fit in. This partly drove her into the spectrum of special education, and encouraged her to enrol in the Post Graduate Diploma in Counseling for teachers and Post Graduate Diploma in Special Education Needs courses at ACT. Coupled with her academic qualifications, Amrita decided to work as a freelance counselor for the parents of special children studying in her son's school. She noticed that the students often had issues with comprehending certain topics and concentrating, and she decided to guide the parents accordingly. Amrita is a truly noble soul who is maneuvering through her way to help special children and enable them to reach their fullest potential while achieving great feats. That said, ACT is proud to have had Amrita as one of its alumni, and wishes her profound success in her future ventures.
Moon Ray
Course done: Post Graduate Diploma In
Educational Leadership
Placed in: South Point High School
Location - Kolkata, India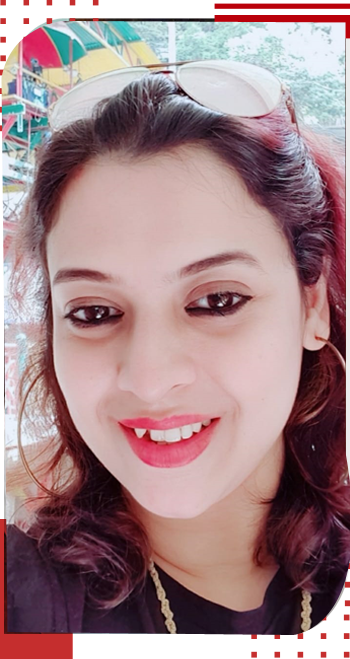 Moon Ray has always had a love for sociology, and she decided to pursue her interests by enrolling in a bachelor's followed by a master's degree in sociology. Throughout her degrees, she was exposed to the different dynamics of how realities function, which inevitably piqued her interests. After completing her degree, she aimed to teach in a college, but was unable to do so as she had to take care of her two babies, and moving around was thus challenging. Nevertheless, she applied for a teaching position in St. Lawrence, and then moved to South Point High School, wherein she has been teaching for the last 3-4 years. During her tenure at South Point High School, Moon has always, and still prioritises experiential learning as she wants her students to comprehend how society really works, beyond the content covered in the textbooks. In order to do so, she conducts workshops on how to help former prisoners in learning and stepping back into the society. As well as her brilliant teaching insights, Moon has also authored 4 books, one of which is the primary book on sociology that is used by the students of the West Bengal board. Irrespective of her massive accomplishments, Moon is keen to gather more skills and knowledge about the methodologies to lead classrooms and enhance learning. This encouraged her to opt for ACT's course on educational leadership. In fact, Moon is a very committed and passionate individual because not only is she working hard to hone her teaching skills, she also runs a new restaurant, and operates a franchise of the French Loaf bakery. A hard working and focused soul like that of Moon's certainly necessitates all the good luck and warmth from ACT's end.
Monica. E
Course done: 120 hour International TESOL/ TEFL In- Class certification Program
Placed in: Tru Biz Solutions Pty. Ltd
Location - Australia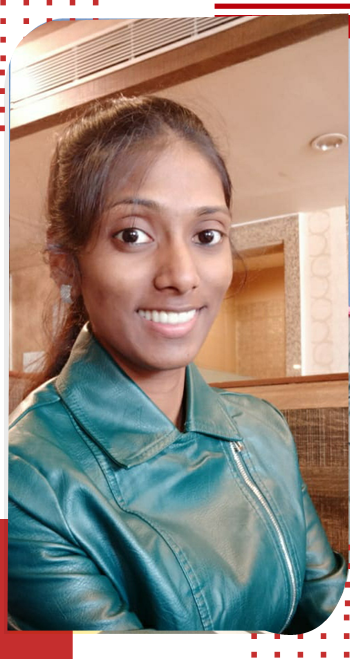 Monica realised her passion for the English language during her undergraduate years. Everyone in her family wanted her to be an engineer, which urged Monica to pursue a bachelor's degree in electrical engineering. Nevertheless, since a young age, Monica had a profound interest in reading books during her summer breaks, and she would usually read both fiction and non-fiction of various kinds. During her college years, she would also spend a lot of time writing and reading short stories and poetry, hence strengthening her connection with the English language. In the light of her growing love for the language, Monica decided to pursue a career in teaching the language. However, her transition from engineering to English teaching was not an easy one. Not only did she have to work harder to make a mark, but she also somewhat knew that she was not fulfilling her family's dream of her becoming a software engineer. Despite these, with constant support and motivation from her teachers, Monica fought her way through these hurdles like a true warrior, and became an English language lecturer in a college. After securing a job, Monica still wanted to further her teaching skills, and decided to do so by enrolling in ACT's TEFL program. She proudly mentions that the TEFL program played a great role in boosting her confidence, and empowered her with greater knowledge and insights that can enhance her future career opportunities in the teaching field. ACT takes pride in having had Monica as one of its students, and wishes her all the success and happiness.
Amrit Dua
Course done: TEFL
Placed in: Planet Spark as an online English teacher
Schooling: St thomas school Graduation: IP university , B.ed- MDU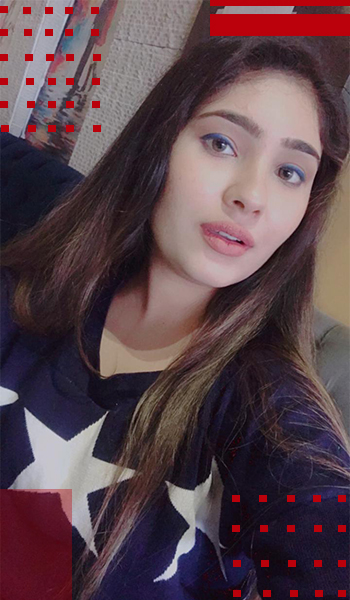 Since a young age, Amrit held a special inclination towards travelling and teaching in different corners of the world. Because of that, she sought a career in teaching, and started her journey by graduating with a B.Ed. degree. Amrit was always fascinated by her teachers, and believes that they played a massive role in building her. That said, she desired to work hard and become like them. In particular, Amrit wanted to become an English language teacher, and decided to fulfil her dream by enrolling in ACT's TEFL program. Upon completion of her TEFL program, Amrit initially struggled to find a job. However, her fate soon took a favourable turn, and she got placed as an online English teacher at Planet Spark. Amrit firmly believes in her passion to become a successful English language teacher, and ACT thus extends its warmest wishes of fortune and success to Amrit.
Bushra Memon
Course done:120 Hour TEFL Inclass
Placed in: Planet Spark as a Public speaker and creative writing coach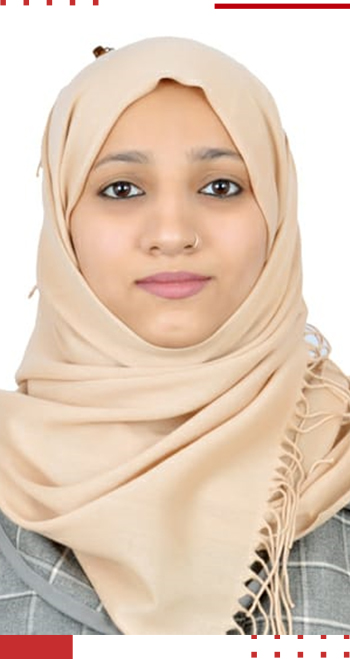 Born and brought up in Mumbai, Bushra always had a liking for corporate training. In fact, during the early days of her career, she wanted to be corporate trainer. However, since a young age, Bushra held a special love for the English language, and for children. This drove her to consider a career in English language teaching.

In order to accomplish her dream, she completed the in-class TEFL program offered by ACT, and kept hunting for jobs. Finally, the first breakthrough following her consistent hard work happened when she manifested an outstanding performance at Planet Spark.

Bushra only had experience in home tuition, which meant that she had to work harder that she was capable of being a successful teacher in a proper institute. Her love for children and her resilient spirit propelled her to perform excellently at the initial test run demonstration of Planet Spark.

Bushra recounts that her first class had 9 kids in Egypt, and her experience with ACT enabled her to offer quality teaching, which ultimately led her to be selected as a public speaker and creative writing coach at Planet Spark. Besides, Bushra also recently got selected as a part- time IELTS trainer at Cambridge Institute in Mumbai.

She is focused on becoming a successful English teacher in the near future, and does not want to look back. ACT is extremely proud to have had Bushra as one of its students, and wishes her plenty of success and joy.