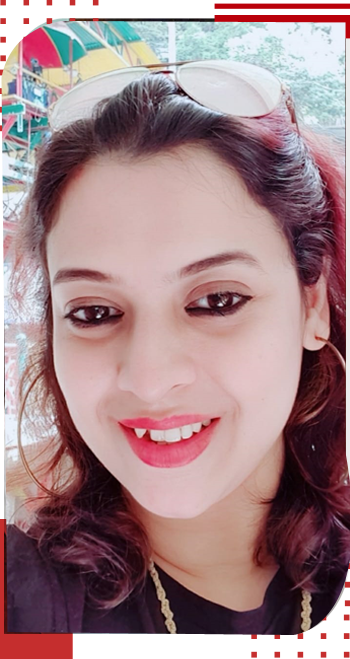 Moon Ray
Course done:

Post Graduate Diploma In Educational Leadership
Placed in:

South Point High School
Location:

Kolkata, India

Moon Ray has always had a love for sociology, and she decided to pursue her interests by enrolling in a bachelor's followed by a master's degree in sociology. Throughout her degrees, she was exposed to the different dynamics of how realities function, which inevitably piqued her interests.

After completing her degree, she aimed to teach in a college, but was unable to do so as she had to take care of her two babies, and moving around was thus challenging. Nevertheless, she applied for a teaching position in St. Lawrence, and then moved to South Point High School, wherein she has been teaching for the last 3-4 years.

During her tenure at South Point High School, Moon has always, and still prioritises experiential learning as she wants her students to comprehend how society really works, beyond the content covered in the textbooks. In order to do so, she conducts workshops on how to help former prisoners in learning and stepping back into the society.

As well as her brilliant teaching insights, Moon has also authored 4 books, one of which is the primary book on sociology that is used by the students of the West Bengal board. Irrespective of her massive accomplishments, Moon is keen to gather more skills and knowledge about the methodologies to lead classrooms and enhance learning. This encouraged her to opt for ACT's course on educational leadership.

In fact, Moon is a very committed and passionate individual because not only is she working hard to hone her teaching skills, she also runs a new restaurant, and operates a franchise of the French Loaf bakery. A hard working and focused soul like that of Moon's certainly necessitates all the good luck and warmth from ACT's end.