Archana Manimozhi
Glory to God! I got my second successful placement from ACT, got placed in Kakatiya Olympiad School, Nizamabad. Special Thanks Neha mam, Shounak sir, Annie joseph mam. Thanks for your support. Getting excited to move forward!!!
Debolina C Bakshi
Hello friends! I am thrilled to announce that I have landed a job as an Online English Teacher with Planet Spark. I express my heartfelt gratitude to the Asian College of Teachers for its unwavering support, especially to Shounak B sir for his placement initiatives and for being an inspiration to all of us. I also thank my teachers for the motivation they provided while I was pursuing a course in TEFL from ACT. I am proud to be an ACT alumnus and I intend to continue my association with this temple of learning, providing them my assistance and services whenever called upon to do so. Cheers!!!

Prity
I want to Thank God first of all for being with me always in my journey. Then i would like to thank shaunak sir who supported me to apply for the opening though i have started the course that is TEFL tesol 220 hours business english teaching diploma two months back. I am an anchor from last 10 years so public speaking is already my passion but i have also been into teaching for few years. I love teaching as i love studying too.So i gave a try to an opening of Online english teacher for Planet Spark company which had three rounds and finally i went through all in flying colours. I also want to thank nilanjana of admission dept. To help me know everything whenever i make a query. I want to thank Annie mam for always replying to mails so positively. Thank You finally to ACT for everything.
Sharadha Kumaran
Am so happy to announce that I got placed with planet spark as an international teacher. I would like to take this opportunity to thank each and every person in ACT without Asian college this wouldn't have been possible. From the day I enrolled each and every step was clearly guided by Neha whatever the queries that I had she was always there to help me and guide me on the same. It wasn't difficult to get connected with my course coordinator Annie Joseph mam, she has given maximum encouragement while going through the course. Without her guidance the course completion with good percentage wasn't possible. It is not just about completing each and every person would be joining a course to get a job and that was made easy through placement team, Shounak B sir was there to guide me exactly to get placed now, the complexity of get placement made easy by sir. Once again, I would like to thank ACT for giving me this opportunity to express my gratitude toward them. I would recommend every aspiring teacher to join ACT and get your dream job.

Amritt Dua
Thankyou ACT for making my dream come true. Teaching has always been my passion and I wanted to convert it into my goal. I recently got placed at Planetspark Online Teaching. Thankyou Shounak sir for always having faith in me. I was probably the only candidate who wasn't able get a job after completing the course. Thankyou once again!

Bushra Menon
Hello everyone! I recently got selected by Planetspark as a public speaking and creative writing coach. I take pleasure in announcing about my best ever decision of getting myself enrolled with Tefl/Tesol course by Asian College of Teachers. Special thanks to #Naomi ma'am #Megha Basu #Shounak B sir and the entire team of ACT. Grateful to u all

Snigdha Bagh
Hello friends! I am happy to announce that I have been selected as preschool teacher in Gyanda international school. I would like to thank all the teachers of Asian College of Teachers for their immense guidance and support and specially shounak sir who have been an inspiration and motivating us for future endeavours. I express my heartfelt thanks to Asian college of teachers and intend to associate with this leaning platform in future also to provide my assistance whenever required.

Bhavika Patel
Hello Everyone!! I am Bhavika Patel, I completed my ITD course from ACT recently. All I have to say is it's an amazing place to learn and grow as 21st century facilitator. The trainers are just fantastic they are very helpful, caring and informative at the same time. Even our placement session held by Shounak B sir was great, got to learn a lot about resume and introductory video required for placement. And finally, with their constant support and guidance I got selected as a Pre-school Teacher in Small Wonders. I will be forever grateful to the ACT and ACT'S team. Thank You So Much, love you all.
SUNITA JUNEJA
I would like to share my experience at ACT for the TEFL course. The whole journey was very informative and full of new learning. Thanks to all experienced faculties for being cooperative.I attended a Placement session today. Shounak B had taken the session. It was SUPERCALIFRAGILISTICEXPIALIDOCIOUS! I had cleared all my doubts and was ready to enter the new world. I appreciate the efforts of the ACT Team.Keep up the good work! I wish ACT all the very best for the future endeavours. — with Shounak B.
Monica E.
It gives me immense pleasure to share with you all that I got placed with Trubiz solutions pvt Ltd - Sydney, Australia.I want to use this opportunity to thank the Act team, my course coordinator Mandira, my trainers and Shounak B especially for his placement assistance . I was so happy when I received a call from him to congratulate me. From the day I attended placement webinar session till today , the assistance and guidance I got from them was so useful. Their dedication can be seen in the results. Thank you Act team for your support.

Tamanna Aneja
It gives me immense pleasure to share with you all that I got placed with Kings Learning Private Limited- Enguru App, Mumbai. I want to use this platform to thank the ACT Team, course coordinator Annie Joseph and Shounak B for his placement assistance. I was delighted when I received the congratulations call from Shounak and the team. I did 360 Hours International Diploma in Teaching and Training with Specialization in TESOL/TEFL and this course provided me great exposure. It gave me an in-depth understanding of teaching techniques and methodologies. The ACT team provides great learning experience and support services to their students. Their dedication can be seen from the results. Again, thank you ACT team for your support. Teach & Touch Lives🙂
Aratrika Chakraborty
Hi everyone,My name is Aratrika Chakraborty. I have completed my ITD course from Asian College of Teacher's earlier this year and am presently pursuing their 400 hr PGD TEFL course. Over the past week I had submitted my resume to a few schools around the city and it was my privilege to be selected in 2 such schools. I say privilege because at the time like this I had the luxury to choose which school I wanted to join. I wouldn't have had this luxury if it weren't for Asian College of Teacher's and the constant guidance, motivation and help that I received from Shounak B sir. I would also like to thank Rimpa Ghosh and Aditi Ma'am for their constant support and guidance during the course.
Harpreet Singhy
After completion of my PG diploma from Asian College of Teachers today I got appointed in PIPS according to the commitments of faculty of ACT and Shounak sir. I am very thankful to shounak sir for his guidance in the process. — with Shounak B.

David Bourke
Hi everyone. My name is David Bourke from Sydney Australia. I completed my TESOL / TEFL course in kochi in 2019. Wow, the opportunities I have had are incredible. Not only did I get the opportunity to teach in India but I have returned from México city teaching and off to Spain teaching january. ACT has given me so much opportunity to travel and teach. I highly recommend ACT to anyone wanting a great career.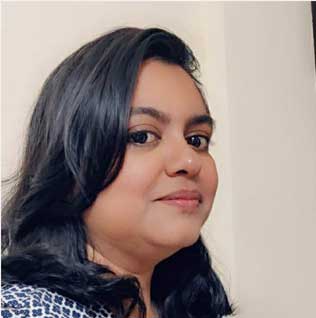 Kajal Java
The experience at ACT's International Teacher's Diploma has fulfilled the dream of working in the field of education. The three weeks at ACT has left me with wonderful memories that i will cherish forever. My trainer Miss Meghna Basu was very cooperative, helpful and motivated us. The session with Mr. Shounak B instilled the confidence in me to ace the campus interview and get a job. I would like to thank all at ACT for their cooperation and efforts. Keep up the great work.
Prativa Tibrewal
I want to take this opportunity and inform that I will be working as Class Teacher for IGCSE Board in Bangalore. I want to thank the whole fraternity of ACT , specially Sudheshna Guha Ma'am for shaping me to become a teacher and Sonak sir for placement support.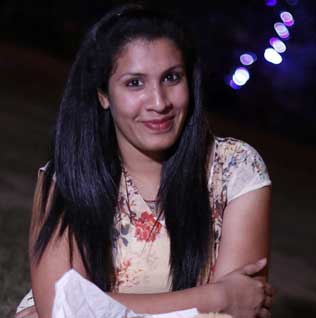 Garima Karwa
Act thank you very much for supporting me and inspiring me.... For giving me the knowledge that gave me a very good platform for my future.... I was a pleasure for me to get a trainer like *Sankalita Samaddar Ma'am*.... She was the true motivator for me her support her boost up even thing was so helpful to me
Roy Michael
I would like to thank ACT for giving the best opportunity in teaching and training people across the globe as TEFL /TESOL certified, which will help us to utilise our skills and expertise in the field of teaching.
Harneet Kaur
Teaching had always been close to my heart. There is that unsaid joy and contentment that sharing knowledge and inspiring others brings into ur life. My dream is finally getting realized as just joined Jumpstart International Preschool, Pune. This couldn't have been possible without your support, and faith in me Naomi Ribeiro. Thank you for everything. ?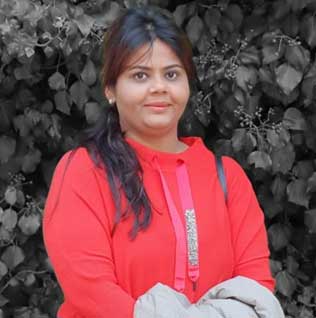 Nameera Shaikh
A rainbow?? has to arise once the sun shines?? in the drizzle??!! As being a part of ASIAN COLLEGE Of TEACHERS it was an enlightening experience and also a stepping stone towards my career goals...wonderful supportive faculty.... and administrators that encourage enthusiastically throughout the course. Thanks a million for showing me the way to success!! Much love !! ???
Amber Ansari
I'm humbled and grateful for the support extended by the team of ACT-Kolkata. I will always remember how the placement head, Mr.  Shounak B. has helped me to get this wonderful opportunity at such a short notice.

Mousumi Ghatak
It was an amazing experience throughout my journey of 15 days at ACT's International Teacher Diploma program. I gained a lot of new information and it really expanded my knowledge and enriched my background as becoming a teacher......rather, a facilitator.
Dona Maria
Extremely grateful to Asian College of Teachers for such a wonderful opportunity i. e. Being taught by the best (Teesta Acharya and Monalisa Saha ) and getting placed through campus recruitment drive ( Placement department - Shounak sir). A big thank you.

Zeon Quintus
I am delighted to express my sincere thanks to Asian College of Teachers and the Placement Manager of ACT Mr. Shounak. B Sir for providing immediate support and help and for guiding me to get placed in a repute institution . Thank you Sir once again.

Kirti Solanki
I'm very honored to say that in the mid of my ITD course in asian college of teachers ... #ACT provided me an opportunity to sit for an interview for #SINGAPORE_TRILINGUALS! And with correct guidance under  Shounak B  sir, Monalisa Saha ma'am #act. I was able to grab the opportunity.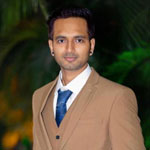 Gaurav Tambe
After completing the TEFL in class programme I was offered a job at a Elixir, of course I had to go through the interview process and it was streamlined as my training was proper, thanks to my trainer Naomi Ribeiro.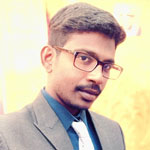 Cibi Babusankar
I would like to start the post by thanking ACT for its immense efforts taken for their students, right from the place of training, the trainer and the placement drive everything was on point, thank you so much ACT for making us live an experience of a lifetime I am happy to announce that I am placed as an ESL Trainer in EINSTRO ACADEMY, Chennai through the campus placement conducted by ACT.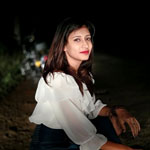 Kruthi Naik
Asian College of Teachers provides amazing facilities to get their trainees the best platform to build their careers. As I successfully completed my ITD Feb-2020 at actbanglore. And got placed in Papagoya Kindagarten as an assistant educator during the campus recruitment drive held at the centre. I am very much thankful to all my faculty and my trainer Sharmila. And the placement team.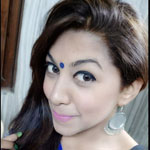 Bhumika Sharma
I would like to thank Asian College of Teachers - Delhi, for being such a wonderful organization. TEFL course was a huge exposure for me which inculcated new techniques and methodologies of teaching. I loved the course and we learned a lot of new things which are benificial for the people in the field of education. ACT puts a lot of hardwork and initiatives to tie up with different organizations so that they can help us in being successfully employed by organising campus placements.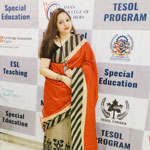 Alifeya Alam
A moment to share my happiness I completed my one year course of ITD(International Teaching Diploma) on 13th of September 2019 under the guidance of my Trainer Teesta Acharya,Monalisa Saha and Sankalita Samaddar which was a wonderful journey...Im really glad and thankful that because of this course I got an opportunity to work with Eurokids preschool.