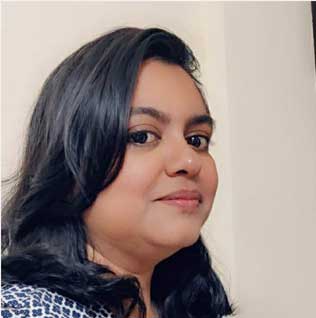 Kajal Java
The experience at ACT's International Teacher's Diploma has fulfilled the dream of working in the field of education. The three weeks at ACT has left me with wonderful memories that i will cherish forever. My trainer Miss Meghna Basu was very cooperative, helpful and motivated us. The session with Mr. Shounak B instilled the confidence in me to ace the campus interview and get a job. I would like to thank all at ACT for their cooperation and efforts. Keep up the great work.
Prativa Tibrewal
I want to take this opportunity and inform that I will be working as Class Teacher for IGCSE Board in Bangalore. I want to thank the whole fraternity of ACT , specially Sudheshna Guha Ma'am for shaping me to become a teacher and Sonak sir for placement support.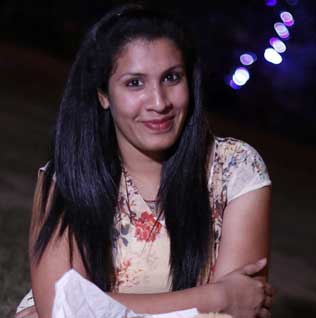 Garima Karwa
Act thank you very much for supporting me and inspiring me.... For giving me the knowledge that gave me a very good platform for my future.... I was a pleasure for me to get a trainer like *Sankalita Samaddar Ma'am*.... She was the true motivator for me her support her boost up even thing was so helpful to me
Roy Michael
I would like to thank ACT for giving the best opportunity in teaching and training people across the globe as TEFL /TESOL certified, which will help us to utilise our skills and expertise in the field of teaching.
Harneet Kaur
Teaching had always been close to my heart. There is that unsaid joy and contentment that sharing knowledge and inspiring others brings into ur life. My dream is finally getting realized as just joined Jumpstart International Preschool, Pune. This couldn't have been possible without your support, and faith in me Naomi Ribeiro. Thank you for everything. ?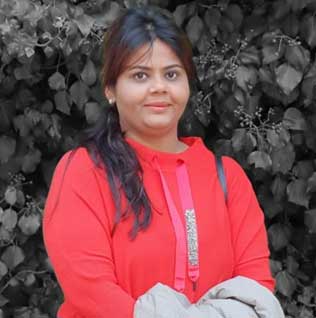 Nameera Shaikh
A rainbow?? has to arise once the sun shines?? in the drizzle??!! As being a part of ASIAN COLLEGE Of TEACHERS it was an enlightening experience and also a stepping stone towards my career goals...wonderful supportive faculty.... and administrators that encourage enthusiastically throughout the course. Thanks a million for showing me the way to success!! Much love !! ???
Amber Ansari
I'm humbled and grateful for the support extended by the team of ACT-Kolkata. I will always remember how the placement head, Mr.  Shounak B. has helped me to get this wonderful opportunity at such a short notice.

Mousumi Ghatak
It was an amazing experience throughout my journey of 15 days at ACT's International Teacher Diploma program. I gained a lot of new information and it really expanded my knowledge and enriched my background as becoming a teacher......rather, a facilitator.
Dona Maria
Extremely grateful to Asian College of Teachers for such a wonderful opportunity i. e. Being taught by the best (Teesta Acharya and Monalisa Saha ) and getting placed through campus recruitment drive ( Placement department - Shounak sir). A big thank you.

Zeon Quintus
I am delighted to express my sincere thanks to Asian College of Teachers and the Placement Manager of ACT Mr. Shounak. B Sir for providing immediate support and help and for guiding me to get placed in a repute institution . Thank you Sir once again.

Kirti Solanki
I'm very honored to say that in the mid of my ITD course in asian college of teachers ... #ACT provided me an opportunity to sit for an interview for #SINGAPORE_TRILINGUALS! And with correct guidance under  Shounak B  sir, Monalisa Saha ma'am #act. I was able to grab the opportunity.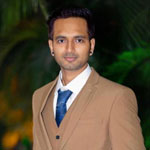 Gaurav Tambe
After completing the TEFL in class programme I was offered a job at a Elixir, of course I had to go through the interview process and it was streamlined as my training was proper, thanks to my trainer Naomi Ribeiro.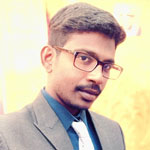 Cibi Babusankar
I would like to start the post by thanking ACT for its immense efforts taken for their students, right from the place of training, the trainer and the placement drive everything was on point, thank you so much ACT for making us live an experience of a lifetime I am happy to announce that I am placed as an ESL Trainer in EINSTRO ACADEMY, Chennai through the campus placement conducted by ACT. ACT gave me an opportunity to take up the interview with a leading English Language training institute in Chennai. This shows ACT's dedication in providing good opportunities to their students, all you have to do is grab it. I was so delighted when Shounak and Amritha called me up personally and congratulated me for getting placed, I was in cloud nine. The dedication that ACT shows toward each and everyone is admirable. Once again my great grand gratitude for #ACT, Jhumur Chattopadhyay, Shounak, Nita and Amritha for making all of this happen. PS: My upcoming post will be about the questions that I faced in interview and how exactly TEFL course prepared me for that. Thanks for reading, this is Cibi signing off with loads of love.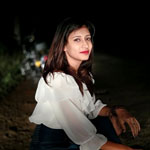 Kruthi Naik
Asian College of Teachers provides amazing facilities to get their trainees the best platform to build their careers. As I successfully completed my ITD Feb-2020 at actbanglore. And got placed in Papagoya Kindagarten as an assistant educator during the campus recruitment drive held at the centre. I am very much thankful to all my faculty and my trainer Sharmila. And the placement team.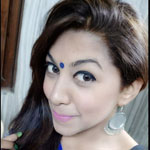 Bhumika Sharma
I would like to thank Asian College of Teachers - Delhi, for being such a wonderful organization. TEFL course was a huge exposure for me which inculcated new techniques and methodologies of teaching. I loved the course and we learned a lot of new things which are benificial for the people in the field of education. ACT puts a lot of hardwork and initiatives to tie up with different organizations so that they can help us in being successfully employed by organising campus placements. I got placed as an OET Trainer (Occupational English Test) with KHAIRA EDUCATION. ACT provided me a huge platform and helped me to grow and show my skills. This would have never been possible without Debalina Chakraborty Jayeeta Bagchi Shounak B. I would like to thank the whole team of Asian College of Teachers for their help and support throughout.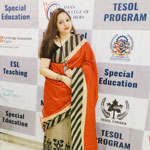 Alifeya Alam
A moment to share my happiness I completed my one year course of ITD(International Teaching Diploma) on 13th of September 2019 under the guidance of my Trainer Teesta Acharya,Monalisa Saha and Sankalita Samaddar which was a wonderful journey...Im really glad and thankful that because of this course I got an opportunity to work with Eurokids preschool.