ACT International Trainers
Asian College of Teachers (ACT) not only provides world class training but engage highly accomplished academics from around the world who lend their expertise and shape teaching aspirants into expert educators.
Dr Margaret Maughan
Dr Margaret Davitt Maughan is a Senior Educator with Ed.D. Leadership, from the University of San Francisco and 35 years of experience in classrooms, curriculum development and interdisciplinary studies. She has the expertise in instructional organization and the ability to make the subject useful. Dr Maughan has also been into academic research and has several professional presentations and publications to her credit.




Dr Janat Blackmon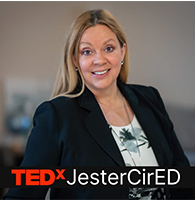 Dr Janat is a Canadian educator and PYP Baccalaureate educator who is passionate about international teacher training and has completed her PhD in Education Leadership. Presently, she is based out of Texas, USA and engaged with a leading school project She has been working at KIS – an incredible IB World School/CIS accredited international school in Bangkok, Thailand. She has 9-year experience working with Lertlah Schools in a Thai-English Program with Canadian curriculum.
Dr Thomas James Miller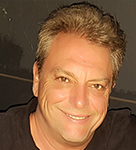 Dr Thomas James Miller is a passionate educator with 30+ years of experience at the elementary, secondary and tertiary levels across the globe. He has Doctorate of Philosophy in Education, Educational Administration, Theory and Policy Studies, Ontario Institute for Studies in Education/University of Toronto (OISE/UT); Master of Education, Modern Language Centre, Curriculum, OISE/UT; Bachelor of Education: Intermediate/Senior Qualifications, York University and Honours, Bachelor of Arts: French and English, Glendon College, York University.
Mr Robert Blease
Mr Blease is an education advisor with 25 years' teaching, teacher training and school evaluation experience. He holds a Master's in Education (MEd) English Language Teaching, University of Manchester; Post Graduate Certificate in Education (P.G.C.E) from Bath Spa University and Bachelor of Arts (Hons) History from University of York. He is an IELTS examiner with The British Council and has been associated with COIS (Council of International Schools) BSO (British Schools Overseas) as an evaluator and inspector.
Ms. Petra Vejvodova
Ms. Petra is a senior educator and administrator with an extensive teaching and administrative experiences in areas like Primary, TEFL and Special Education. She has started her teaching career at Frystak Middle School, Czech Republic as an Activity Director in 1989 and has since then travelled to India, Ethiopia and China teaching at schools like Bishop Cotton Girls School and Canadian International School in India, Sandford International School in Ethiopia and presently, Hanova International School in China.
Mr David Bourke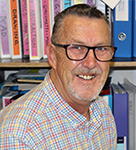 Mr David is a fully qualified Secondary Teacher with over 25 years' experience and holds Bachelor of Asian Studies, Graduate Diploma in Education, Graduate Certificate in Education (Special Needs), TESOL/TEFL Qualification. During his years of teaching, he has performed the role English, ESL, Special Needs teacher and Literacy coordinator both in Primary and Secondary Schooling. He has taught both in the Government and private systems in Australia and many countries including: Mexico, UAE, Saudi Arabia, East Africa, India, Vietnam and Spain. Currently he is an English Language teacher in Spain for school students as well as adults.