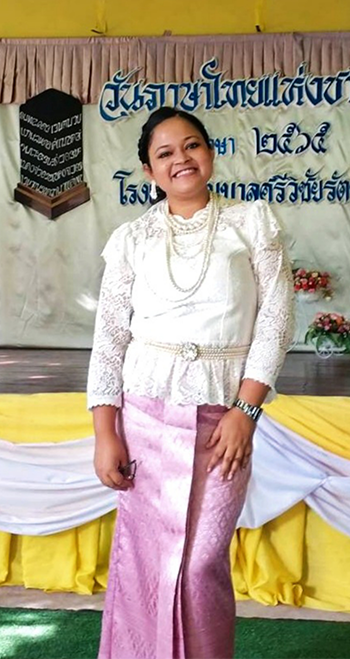 Anne Melita
School:

Previously she was working with St. Michael's in Bengaluru
Course done:

SEN
Worked as:

Head of the curriculum team

Anne did her Bachelor's in Psychology and Journalism and after graduation, she started working with a playschool. She continued her journey there as she enjoyed being in the teaching field and around children. After working at the playschool, she was keen to gain knowledge regarding children with special needs as many of the parents in the playschool along with some of her acquaintanceshad kids with special needsand she wanted to guide them in a better way. In spite of having a tight schedule as a main academic coordinator of a schooland workingremotely, she was still in the quest for a perfect program that will enlighten her regarding learners with special needs so that she would be ableto help and guide parents and teachers alike to help them identify, understand and address issues of the SEN learners. A solid knowledge base would make anyone in the said field feel much more confident and that's when ACT's SEN program happened to Anne.

Anne always wanted to be of help to educators and parents alike, and the course helped her achieve just that. She is very glad that she pursued the program which was really helpful and it catered to what she was looking to learn for so long. It also provided her the flexibility to complete it at her own pace while maintaining her schedule was another plus point. Anne was able to complete her assignments in time, she thanked ACT's expert tutors who cleared all doubts that she had and made it a smooth learningjourney for her.