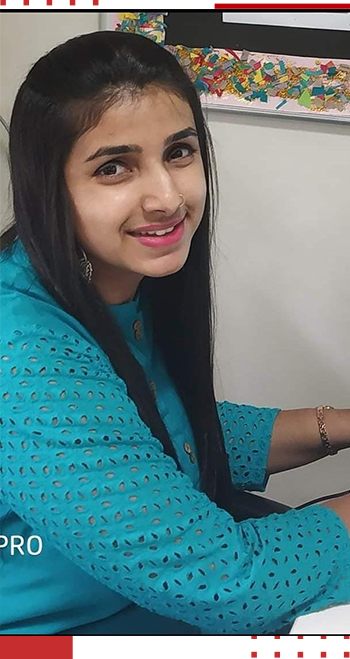 Mili Sanghvi
Course done:

ITD Full time
Placed in:

Mumbai

Mili had started off her journey as an IT student who was actively learning coding and pursuing software engineering as an undergraduate. However, while studying computer science, Mili would often conduct private tutions in her vicinity and soon fell in love with teaching. She decided that she wanted to excel in a career in teaching and applied in several international institutes offering teaching qualifications programs. Despite applying in several places, she could not get through any.

Yet, instead of surrendering, she applied for teaching jobs in numerous schools and soon got recruited in an international school in Mumbai. Within her 3 years' tenure in the school, her admirable performance enabled her to enjoy several promotions that exposed her to different leadership roles. Notably, her seniors played a huge role in guiding her in terms of what teaching really is all about.

As she excelled, Mili again decided to further her formal teaching qualifications. This time, she was pleased to find ACT's full-time ITD program and she got enrolled in the program in 2019. Even before the program started, Mili already had a job in a new school, and with the extra insights gathered from the ITD program, she could eventually transition into a full-time role in the new school, much more smoothly. ACT is proud to have a committed and sincere student like Mili, and we wish her all the success.