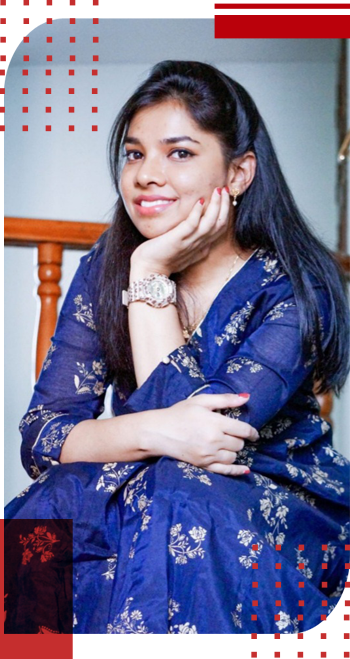 Sai Saranya K R
Course done:

TEFL
Placed in:

Einstro Academy as a language teacher, Chennai
Location:

Stays in Chennai

While growing up, we often become passionate about certain things that are very close to our heart. For Saranya, her passion lied in the world of English literature and reading. She deeply loved poring over pages of fiction novels, and was always fascinated by the intricacies and beauty underlying every word and phrase of the English language.

But her yearn for literature and reading was soon overwhelmed and replaced with mathematics and computer science. In order to excel in a world driven by chips, numbers, and statistics, Saranya had to depart from her abstract yet alluring world of English literature, and step into a zone of transactions.

To establish her career, she completed a BBA and MBA degree, and began working as a system administrator. But somewhere in the midst of management and business administration, Saranya's heart still craved for the musty smell of her old books, and the joy of engaging with the English language.

Then, one fine day, she learned of ACT's TEFL program, and the prospective career opportunities of a TEFL tutor on both national and international platforms. This made Saranya realise that she could teach English, pursue her passion, and build a promising career at the same time.

Needless to say, Saranya successfully completed the TEFL program, and ACT's placement team was able to place her in Einstro Academy as a language teacher. Today, Saranya is finally doing what her heart wants, and ACT is proud to have played such a pivotal role in her journey.