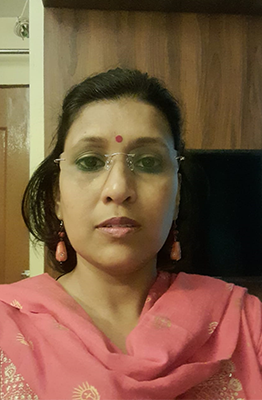 Anamika Bhattacharya
Location: 

Greater Noida
Course done:

TEFL/TESOL 120 hours
Placed as: 

Phonics teacher

Anamika Bhattacharya expressed that she feels lucky to be a part of Asian College of Teachers (ACT). She came to know about ACT from Facebook after which she came in contact with our student counsellor and then with her coordinator who guided her well throughout the course. She joined ACT's TEFL/TESOL 120-hour in-class program in November which is an intensive and full-time program. Her trainer turned out to be excellent and fantastic in terms of imparting requisite knowledge in the field of teaching EFL/ESL and helped Anamika to build her confidence along with preparing her to crack interviews post course completion.

After the successful completion of her course, she got placed as an online teacher through ACT's placement department and has joined as an English phonics teacher after honing her skills in phonology which is an integral part of the ESL curriculum. According to her, she learned about the topic in an in-depth manner. The course has provided her with the necessary knowledge and equipped her with the tools and techniques that an ESL teacher uses to teach English globally.

She has heartily thanked all the members of ACT, especially her trainer and the placement department for helping and guiding her throughout the program.