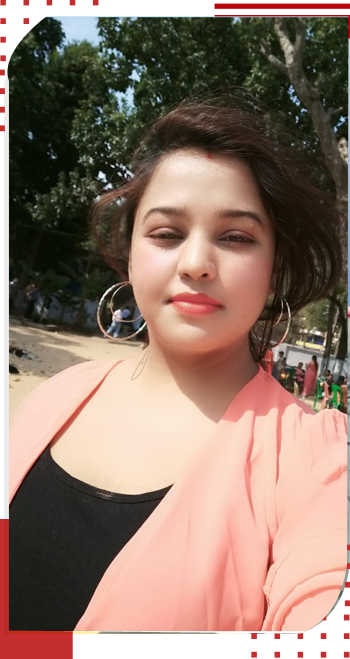 Sanjana Chowdhury
Course done:

120 Hours In Class TEFL
Placed in:

Baby Bunny Pre School , Jamshedpur
Location:

Jamshedpur

Sanjana comes from a family wherein almost everyone is either working in schools, banks, or associated with other government jobs. Given that some of her family members were teachers, she had always considered teaching as a career prospect.

However, her actual passion to become a teacher emerged when she came in contact with her school's class teacher. Sanjana's class teacher played a huge role in guiding her through her school years, motivating her, and even helping her pass her grade 10 th and 12 th with flying colours. This made her realise that teachers like her class teacher can shape someone's life, and she thus aspired to become one.

Initially, Sanjana had planned to pursue a B.Ed. Nevertheless, she realised that it was going to be a very lengthy process, and hence decided to opt for ACT's TEFL program as TEFL certified teachers are highly in demand in different corners of the world.

After completing her TEFL, Sanjana got placed as a pre-school teacher in Baby Bunny Pre School, and she is thoroughly enjoying her role. ACT takes pride in having played a part in Sanjana's journey, and hopes that she keeps enlightening young lives with her passion and enthusiasm.