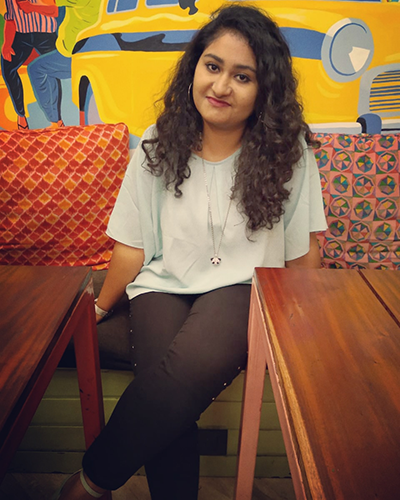 Rajati Mukherjee
Course done:

TEFL
Placed in:

GITAM University, Bangalore
Designation:

Verbal Trainer

Rajati Mukherjee pursued a 280-hour Diploma in TEFL from Asian College of Teachers after completing her Master's in English from West Bengal. Rajati has been very excited about the TEFL program and shared that she has learnt a great deal from the program and uses the ESL methods, verbal techniques that she picked up from the program in her classes every single day and those work brilliantly with the students and help engage them.

Currently she is working as a verbal trainer in the learning and development department in GITAM University, Bangalore, where she teaches both verbal and soft skills to her students who are from different parts of India and abroad.

She is really thankful to all the trainers of Asian College of Teachers whom she reached out to multiple times during the course as she had a lot of questions and they gladly obliged her with solutions to her every single query. She especially expressed her heartfelt gratitude to ACT's placement department who helped her through the entire procedure of interview, especially when it came to doubt clearing.

The placement head guided her through and helped her secure the position in GITAM University and also answered her queries regarding the interview session. Rajati is looking forward to strengthen her relation with ACT in the coming days.