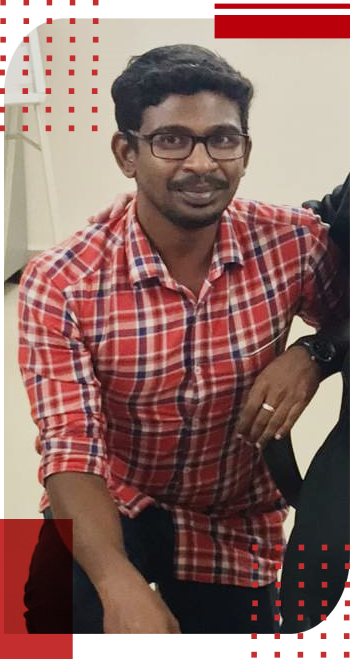 Cibi Babusankar
Course done:

In class TEFL
Placed in:

Einstro as a language teacher, Chennai
Location:

Stays in Chennai

Cibi had always had an immense love for poetry. Such immense was his love, that he tried his hands at writing numerous poems in English, and even wrote the lyrics for some album songs.

However, his path to becoming a successful poet soon went off track when he started working in a private company as a business development executive. Nevertheless, Cibi retained his inclination towards the English language by teaching English for classes 9 and 10.

Despite this, shuttling between two jobs proved to be taxing, and kept Cibi from fully enjoying what he actually loved, the English language, and most importantly, poetry. Little did he know that things were soon about to change.

He soon came across ACT's TEFL program, and was eventually exposed to a series of methods and strategies that would enable him to become an effective English language teacher. After merging his own teaching experience with his learnings from the TEFL program, Cibi soon managed to secure a job as a full time language teacher, wherein he gets to teach English, develop curriculum, and design lesson plans.

ACT is proud to have been a part of Cibi's success story, and is stoked by the fact that he is profoundly enjoying his current teaching job.