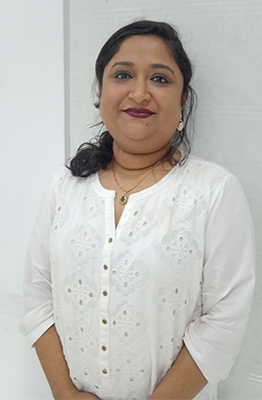 Arpi Dey
Course done:

TEFL
Working as: 

Trainer at Asian College of Teachers

Arpi Dey got to know about TEFL through one of her relatives after which she did a thorough research and came across Asian College of Teachers via the internet. She was convinced and enrolled in ACT's sought-after TEFL program after speaking with ACT's student counsellors.

She was glad to inform that the process of completing the TEFL program was a remarkable journey and a lovely experience for her. Her trainer equipped her with the requisite skills like classroom management, the various techniques to teach learners, the 4 Cs which are quite crucial in 21 st century teaching, etc. Along with these, she also learnt a lot while doing her assignments, group activities and came to know about the 'introductory video' which is gradually becoming vital in terms of job opportunities in schools or any other institutes.

Upon course completion, Arpi Dey got a lot of help from ACT's placement department and post certification, she got a call from ACT itself. She grabbed the opportunity and presented her demo, after which she was selected for the position of trainer at Asian College of Teachers' Kolkata centre. Arpi is currently taking classes and is making sure that she uses the knowledge gained from the TEFL program so that her students also enjoy their course just the way she did.