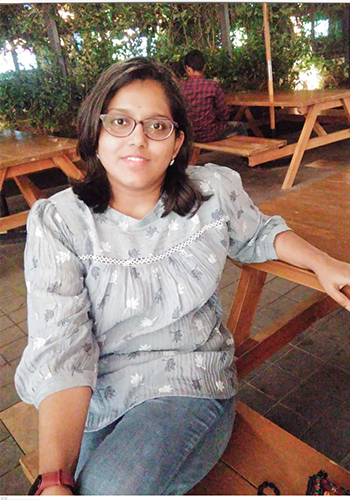 Tata Saujanya
Course done:

PG Diploma in Autism
Placed in:

Nayi Disha
Designation:

Special Educator

Tata Saujanya comes from a small town Jamshedpur and has done her schooling from there. She has completed her Bachelor's in Arts and pursued a Master's in Applied Psychology. Then she has completed her B.Ed. in Learning Disability from Thakur Hariprasad College in Hyderabad.

Coming from a Special Education background, her area of interest always revolves around special children. Her forte was Learning Disability but she was interested in pursuing a course that focused on Autism. Her interest to know more about the disability came from the fact that she was previously working with children with different kinds of disabilities. She took up the course to understand Autism in a better manner so that she could take up this opportunity to become a special educator in the field of autism.

Currently, she is working with an NGO called "Nayi Disha" in Hyderabad. After a few days of completing the course, she has been recruited as a special educator where she is dealing with autistic children.