5 Tips To Boost Student Involvement In IEPs
23rd December 2021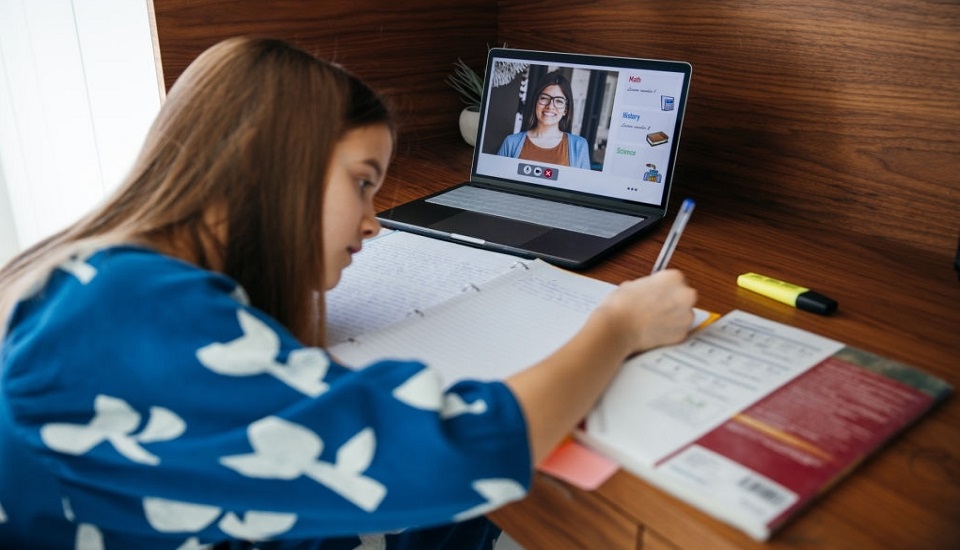 The yearly review meeting is an important part of the whole developmentofan individualized education program (IEP). Usually, all the members of the IEP team up discuss a student's growth and review the official document. However, students who have not participated in their IEP meetings frequently view the IEP method with distress or uncertainty.Even though family members, special education teachers, specialists, and other stakeholders are a part of the IEP team, the most important team member is the student.
Learners who join in the IEP progression are usually more committed to working on the IEP goals.Even if students can attend their IEP meetings, numerous students do not take part in these yearly meetings.While bringing schoolchildren into an active role in their IEP meeting, it is important to reassure students to contribute in such a way that works for them.
Every learner has diverseassets, requirements, and comfort stages, so changing their role to match their preferences is significant.Let us see how can you boost student involvement in IEPs.
Ways To Improve Student Involvement in IEPs
Student Participation in the IEP Meeting – Tips
1. Introductions
Students who are just starting their journey in the IEP meetings, introduce the people in the room to them in a straightforward way.Students can introduce their family members and describe their association to the other staff members present in the room. If a schoolchild is already working on communication or social skills objectives, these kinds of introductions deliver an opportunity to practice in those zones.
On the other hand, for students who may be uncertain to start participating in their meetingsenthusiastically,these kinds of introductions offer a way to start to raise their comfort levels. Let students start sharing in meetings while building their self-assurance. Then again, for learners who may not be able to verbalize these introductions,using an augmentative and alternative communication (AAC) device can be the possibility. They could also recognize the individual being introduced by gesturing.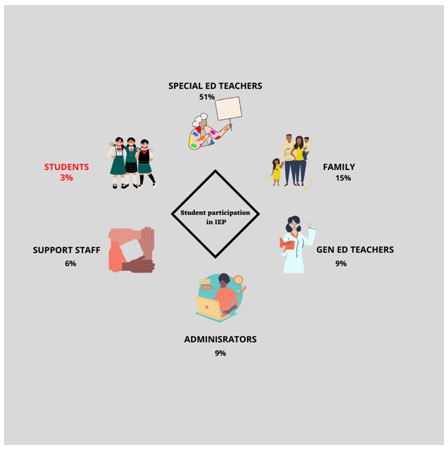 2. Portfolio
During the meetings, students can share their classroom assignments and activities that highlight their skills. This will help you to gain a student-centered focus. Usually, teachers take out artifacts from the classroom to display student development.Students who may feel more comfortable can accumulate a presentation or display elements of a portfolio of their work all over the year.
As schoolchildren advance more experience in their IEP meetings, they can connect their portfolio in a presentation to their detailed goals.Students who may not be able to explicate their artifacts can still curate their favorite assignments. A fill-in-the-blanks template can be offered to the students. Or a picture exchange communication system (PECS) can be used.
3. Accommodations and Supports
Let students review their list of accommodations and show whether the supports were used in the classroomwere accommodating to their class routine.A substitute for this approach would be to discuss each accommodation in the IEP meetings. The learner could then use an AAC device or additional technology tool to select whether they would like to keep this accommodation in their IEP for the children with special needs.
4. Goal Setting
Goal settings are an important part of the IEP.When students accept more active roles in their meetings, they can contribute to creating these goals and objectives more.The student could replicate their professed development toward their objectives.For apprentices who may want support verbalizing their ideas for goals, they can select an assignment from their class where they felt like they struggled.
5. Family Night Presentation
Ask learners for assistance with hosting a Family Night presentation, and parents may be more probable to contribute. Students could accumulate and distribute handouts; introduce speakers at the meeting using voice, sign, or a voice output device. Students can also help to put together a PowerPoint presentation with setup and cleanup and serve refreshments at the meeting. If a student needs help with any of these tasks, instructional supporters could be used to deliver additional help.
Virtual Online Teaching program can help teachers to learn these skills. Even though student participation in their IEP meeting may look dissimilar, providing them with an active role is a significant part of the yearly review process.
Written By: Rimpa Ghosh