Trauma Informed Teaching for The ESL Teachers
28th January 2021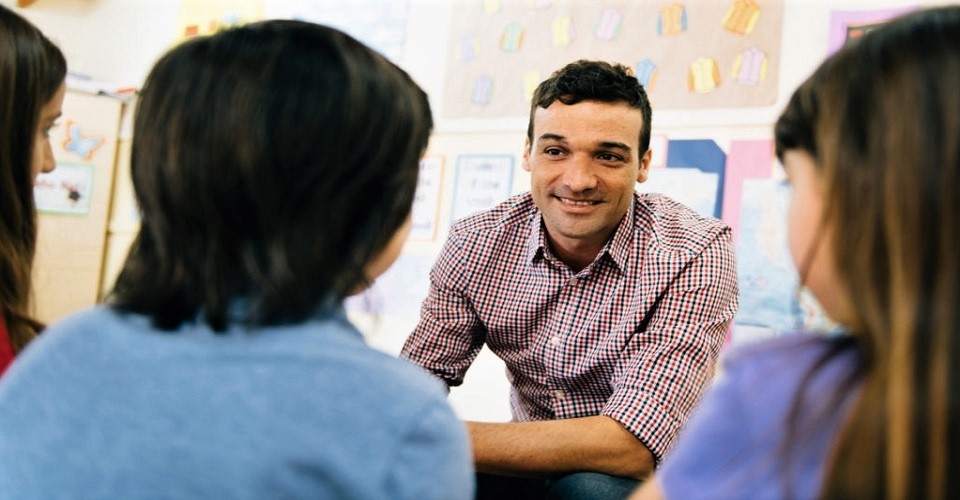 Apart from just teaching, addressing the mental health issues in your class will definitely help you in becoming effective 21st century teaching proficient. However, we appreciate the fact that it is not always possible to talk about mental health in a class where you and your students both have limited time duration. But, in this evolving educational world, you need to convey more apart from just delivering a lecture and teachers and schools need to be aware of trauma. This is essential because a learner, who has maybe experienced a shocking incident that affected him/her, will carry different kinds of educational, social, and emotional problems, perhaps more on that later.
Well, trauma is perhaps the largest public health issue facing our planet today and traumatized students are especially very hard to teach them. Your learners will not learn anything if they don't feel secure, acknowledged, and cared for within their schools.
Let's start!
There are changing theories on the types and causes of trauma but the significant categories are the following:

Community violence
Bullying
Complex trauma
Disasters
Early childhood trauma
Medical trauma
Physical abuse
Refugee trauma
Sexual abuse
Terrorism and violence
Traumatic unhappiness
What is Trauma Informed Teaching?
As per the Edutopia, trauma-informed teaching includes examining the influence and impact on students in our schools of factors such as racism (explicit, implicit, and systematic; and micro aggressions) as well as poverty, peer victimization, community violence, and bullying! It is a strong point-based educational structure that is stranded in the perceptive of awareness on the impact of trauma and creates opportunities for survivors.
Trauma-informed teaching is created based on six core principles:

Protection
Empowerment and choice
Association and empathy
Trustworthiness as well as precision
Peer support
Cultural, historical and gender concerns
How can trauma be present in your classroom?
By providing the mental support for students affected by trauma needs a variety of teaching approaches as well as community support. The most common effects of childhood trauma are characteristically categorized as underprivileged school performance, complicatedness in social situations, and emotional along with physical suffering.
Becoming a trauma-informed teacher, you can positively impact your students that are victims of trauma also you can contribute to creating a secure and healthy school.
So, how to become a trauma-informed educator?
Trauma-informed teaching approach focuses on overall wellness, including parent as well as community support. Well, it's significant to prioritize the wellness of your class with a holistic teaching-learning method. This means that other major topics impact the overall protection along with better health of your classroom and its community.
Traumatized students sometimes perform in different ways that may hinder with teaching and learning, which can be annoying. As teachers are in a position of command, thoughtful interactions with relationship-building and communication strategies can help in creating a safe classroom environment.
Here are some more ways:

Teachers must be trained to put students' reactions into perspective and not to take them personally as the students with trauma histories can respond and behave in apparently unexpected ways.
Teachers must be specific about building a relationship with students with trauma histories.
Providing certainty through visual plans of the class programme or school day can help. Try to produce an overall feeling of protection and teachers can use conventional positive attention ways.
Many traumatized students understand information through a negativity, therefore the teachers can use the different kinds of encouraging feedback to decrease unconstructive thoughts.
It is noteworthy that approaching mental issues like student-trauma may not be easy. That's why reframing the teaching approaches to disaster awareness is necessary for the overall school safety and your students deserve that. When it comes to student distress, there is much more which is beyond an educators' command, so it is necessary to support students affected by trauma in a better way along with the TEFL face to face program in Kolkata. A worldwide educational approach with positive intrusion strategies adds to a better classroom environment along with a safer space for both students and teachers.
Written By: Bindita Sinha