Students As Changemakers - 6 Ways To Guide Them Through The Process
31st January 2023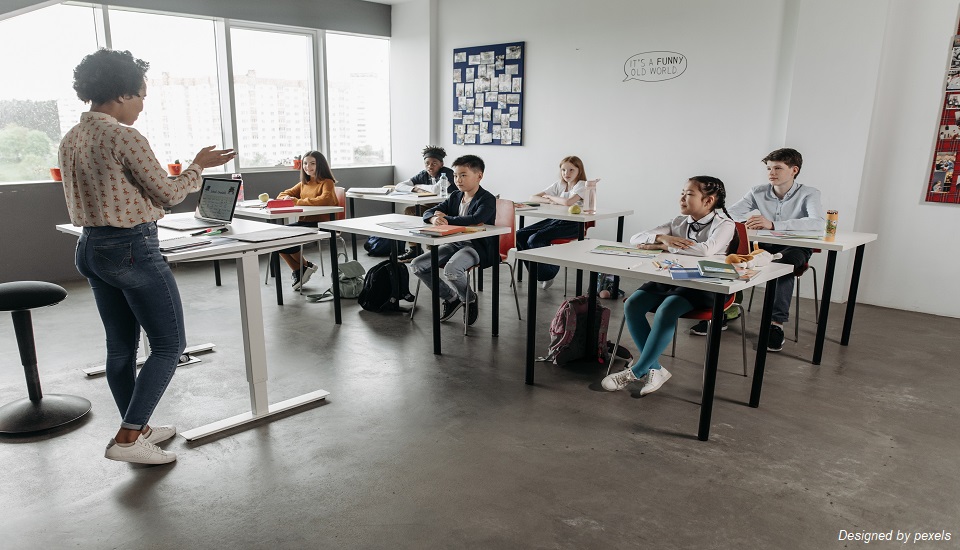 As teachers who have pursued a diploma in Montessori teacher training course, your primary goal might be to make your students realize that they all are valued and their actions matter. However, it is often a bit of a struggle to help students approach a problem and figure out their role in developing solutions.
Therefore, you need to act as a lens for your students that will not only allow them to view problems but also trust their potential to make positive changes. Learners might often fail to see the opportunity that each problem creates and how they might use their ability to do good. Thus, you as educators can help open the doors of power so that they can see themselves as changemakers and act accordingly.
6 Ways Of Helping The Students To See The Changemaker In Them
Here are six ways to ensure that your students become global citizens and changemakers of the future world:
Source: laura-c-hay.medium.com
Talk To Them

Talking to your students about change-making is an opportunity to gauge how your students feel about themselves and open an important dialogue as to how they should visualize their capability to solve problems in the real world.

Ask open-ended questions like how do they define change-making, do they feel themselves to be changemakers? Why or why not etc. These will help you analyze if they lack confidence or a sense of self-worth. Once you have figured out the root cause you can guide them through the process of realizing their potential and power to make a change.


Make Problems Approachable

Most of the problems that affect our world are wicked problems and making problems more approachable inspires action. Since there is no clear problem definition and no perfect solution to solve them, students often feel disengaged due to the complexity of the problem.

For this reason, you need to reframe the issues so that they understand the opportunities and acknowledge that each of them can do something to make the world a better place. Remember that you are not looking for a right answer but a collective ingenuity within them to do something.


Foster Curiosity

As teachers you need to model curiosity by showing your students how knowledgeable and passionate, they are. Once the curiosity is triggered you can make them think in-depth about issues and help them to curate solutions.

Encouraging change-making allows students to learn what it takes to make a positive change and how they can incorporate curriculum to create a community of interest where innovation is possible. Inquiry provides the necessary skills for the students to conduct independent research and learn.


Model Changemaking

Teachers play an incredibly essential role in a student's life. Thus, when you show interest in the subjects students are learning, you actually encourage the mastery of those subjects. Additionally, you are also imprinting values like empathy, kindness ad social awareness in them to build a classroom of culture.

You can organize a mentoring game in your school that will empower senior students to see themselves as changemakers. They can in turn partner up with the juniors to work together and solve issues. Furthermore, conduct forums and events to help students build confidence and express their ideas freely.


Bring In Extracurriculars

Encouraging students to volunteer or do community work tickles their interest and when they find themselves to be more useful, they become more involved and engaged with the school and seek change.

As teachers, you can bring in relationships formed outside the classroom to create a more proactive community. Encouraging the students to act positively both within and beyond the school will make them more confident and help them feel less helpless and anxious.


Encourage Empathy

Teachers come from different environments and have diverse knowledge and beliefs that shape them as educators, and they also possess various strengths and weaknesses. Thus, you are instructors can model empathy and find a common ground to acknowledge admiration and mutual respect where everyone feels heard and valued.

When you teach students to be humble and disagree productively, they can accept various opinions and become less defensive when confronted with views that differ from others.

Build Future Changemakers
Changemakers are aware of the importance of relationships in creating change and solving problems. However, solving problems is not just about doing good, you want students to learn how to craft the kind of world they want to live in. you have to make them realize that their ideas will spark new policies and innovative ways of doing things. Thus, you as educators need to enable them in doing so. But if you are a beginner in the teaching journey and are unaware of how to model change to your students, consider pursuing a diploma in Montessori teacher training to gain better insights.
Written By: Sheetal Sharma