5 Fun Snowball Activities for Pre-schoolers
11th January 2022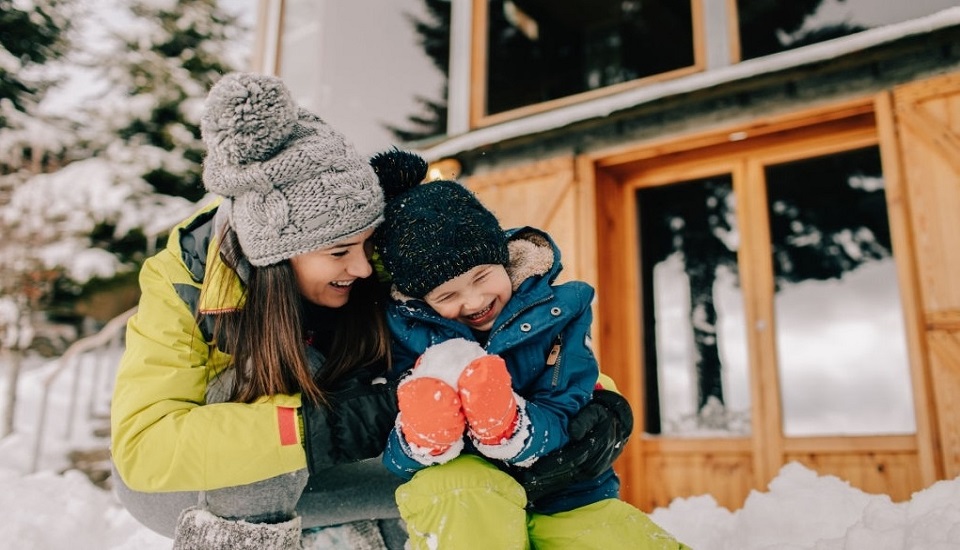 We are right in the middle of the winter season, isn't it?
Is it snowing where you live?
Generally, children love playing outside in the snow! Kids love all that soft, cold, and shiny, shimmery snowflakes. However, there are much colder times and your kids can't go outside in the snow to play.
Therefore, we have tried to share a few snowball-themed winter activities including indoor snow-themed games and activities. When you become a preschool teacher with the pre and primary teacher training courses, these tips will certainly help you. Physical activity is crucial for your student's healthy growth, and getting outside is the best way to get moving.
Snowball Winter Activities For Pre-schoolers To Try Today
Here are the best indoor snowball games and activities for kids ---

Snow Painting

Try this snow painting activity. Fill a large vessel or sensory bin with fresh snow. Give watercolors and paintbrushes and let your young learners paint the snow! Painting is always a fun and colorful way to work on fine motor skills while exploring. If you don't have the vessel or sensory bin, you can also have a substitute to fill spray bottles with liquid watercolors. Let the kids paint the snow using these spray bottles! However, outdoor play is great for brain health as well.

Snowball Alphabet Letters

Recognizing alphabet letters is a significant skill for preschoolers to work on. There are many printable and fun activities in Pinterest to help pre-schoolers. Most of them are editable, meaning you can customize them. Or else, if you don't feel like customizing the printable, there's also an option to print the uppercase or lowercase snowball letters. You can place it on a magnetic cookie sheet or something similar.

Wintery Sensory Bins For Learning

This can be one of your students' most favorite indoor snowball activities. Think about a winter-themed bin that you could make. These bins help to grow interest in letters and numbers among the kids. Different bins have different supplies and possibilities for learning. Some of the popular activities are - Toddler Wintry Search and Find, Snowy Numberland, Snowball Spelling Play Bin, Snowy Storytelling Small World and so on. The basic supply list that you will need for are - a container and a few small bags of fake snow. Playing with snow is a great way to have your learner exercise their creativity.

Simple Snow Science Experiment

You can stimulate your learners to see what makes snowmelt the fastest! Take equal amounts of snow into bowls, then set out materials such as a cup of warm water, a cup of salt, a cup of cold water. Now let your learners clock and see how long it takes for the snow to melt on its own. Then have your children link melting it with warm water, or salt, or a combination of the two. Ensure to keep a written journal of your learner's observations while they try this experiment.

Snowman Craft

This is good for fine motor skills, too! Your preschooler will love this activity. You will need - black construction paper, white chalk, a small piece of red paper, a small piece of orange paper, a small piece of black paper, tiny black pom poms, 2 googly eyes and glue. Start by having your preschooler pull apart about 30 cotton balls. Now draw the snowman outline with chalk on the black paper. Have your preschooler squeeze glue onto one section of the snowman. Place the cotton ball pieces on the glue and keep doing this until the snowman is complete. Put the face together - glue on two googly eyes, 1 carrot nose, and a mouth. Lastly, glue the hat to the top of the snowman.
The Bottom Line
Winter changes our natural environment. Let your preschooler explore this newfound winter wonderland. With pre and primary teacher training courses, you will be able to know and explore more fun and effective teaching strategies. However, please note that proper preparation is important. Ensure they are wearing sufficient layers, and warm safety for their heads, hands, and feet.
Happy Teaching!
Written By: Sonal Agrawal