Virtual Learning And 360-Degree Learning Process
8th November 2021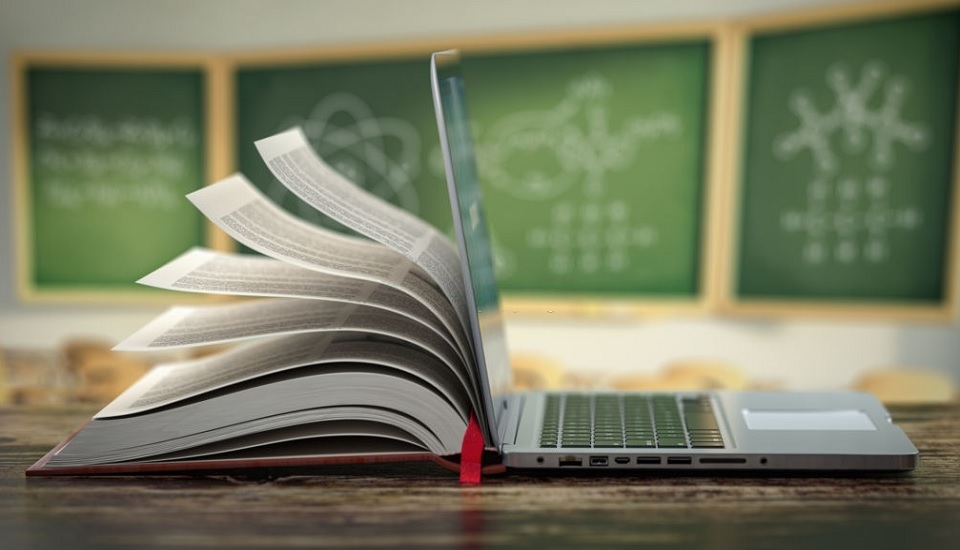 Learning has no boundary and the learning process is never-ending. These days learning has set a different kind of horizon and it goes beyond everyone's imagination. A virtual learning environment is a new verticle that has enabled people to learn from any corner of the world. Besides, virtual teaching is another marvelous opportunity for teachers who want to teach students all across the globe.
360-degree content, as the name suggests, covers every minute detail of a particular topic. Imagine, you have a pair of eyes behind the back of your head. Hence, besides observing everything right in front of you, the view of incidents happening behind your back is also in your grip now. Virtual teaching is a new format of face-to-face learning.
Online TEFL courses:
English teachers have this great opportunity of teaching students aboard via online. One of the biggest and trending job markets in the world is teaching English as a foreign language. The non-English speaking countries give a glamourous platform to the native and near-native English speakers to teach their students. Teachers and students both enjoy this learning process and it is an absolute win-win situation.
The teachers get along with the students and learn their culture while the students love the English-speaking sessions. In order to become a teacher of the English language abroad, a TEFL/TESOL certificate is required. A TEFL program is a mandatory eligibility criterion in order to teach English as a second language. If you are having teaching experiences along with TEFL certifications, then you are likely to get high-quality teaching jobs abroad.
A TEFL/TESOL certification course can be done online as well. All you need is a minimum of 10+2 educational qualifications. Having prior teaching experiences will ensure you the best English teaching jobs in non-English speaking countries.
Teaching English abroad:
Private schools, public schools, government schools, and language institutions are the different sectors where tutors get the opportunities to teach. The salary depends mostly upon the living cost and socio-economic status of the countries. Nations having exotic tourist destinations attract a huge number of educators who love traveling and exploring new places.
One of the most amazing facts about TEFL jobs is that they can be contractual as well. Accredited TEFL certification courses online can definitely give you that classic opportunity. It always seems interesting to teach in a different land be it a contractual concept, a full-time one, or summer camps learning, you should always learn the pros and cons of teaching in a country beforehand.
Call spade a spade, it is an unofficial rule to learn every tiny detail of the country you are planning to explore as your teaching career. The basic norms of the country, its culture, food habits, behavioral pattern, and also the kind of tutor support the students need, must be well-read and learned before stepping into that country. Getting involved in any kind of discomfort in a different country is definitely unwanted and hence, you must be aware of every merit and demerit. Besides, your necessary documents should be genuine and not be expiring soon.
Some countries give housing allowances or accommodations, along with medical and food facilities. However, many do not provide such opportunities. In that case, the expenditure is a bit more for the teachers so you must know tactics to reduce it. A break-even should be aimed at the beginning, while gradually you should also try saving money.
Virtual teaching:
Owing to this pandemic, virtual teaching is the new normal, and teaching English as a foreign language is also a part of this new normal. Earlier, foreign institutions used to conduct face-to-face interviews for the teachers but now telephonic interviews or a Skype call does the job. Similarly, teaching English online is also getting significant.
Such a teaching process does not end with having online classes or providing accurate study notes. Classroom management is one of the most important aspects of 360-degree content and virtual learning. It is not just about sharing study materials and conducting examinations. Rather, it involves a lot more tedious job. Tracking the performance of a student, rating it, giving appropriate suggestions, etc., are also integral parts of classroom management.
Several online platforms like Google meet, Skype, etc., are used these days to conduct international teaching processes. Apart from the teaching sessions, motivational conversation sessions are also major parts of this process. Appropriate learning content along with real-life lessons are also notable factors in this kind of format. All you need is online TEFL courses.
Thus this 360-degree format of virtual learning is the talk of the town which is beneficial for both the teachers as well as the students.
Written By: Rimpa Ghosh