7 Practical Student Engagement Strategies That Actually Work
23rd August 2021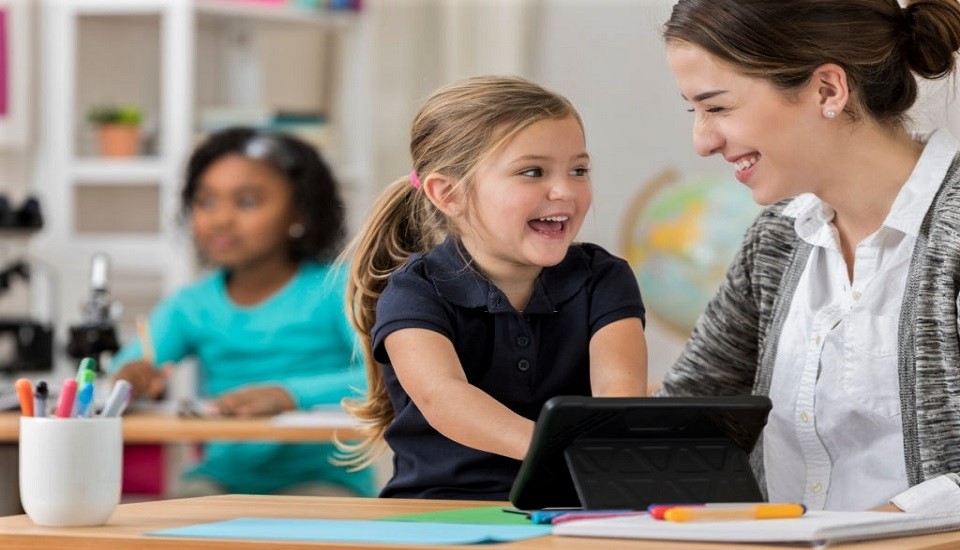 Student engagement is when learners feel more excited to learn, participate in learning and establish a positive attitude. Generally, in education, student engagement denotes the inquisitiveness, interest, hopefulness, and passion that students display when they are learning or being educated.
However, in few other contexts, student engagement also denotes the conduct in which school leaders and educators might "engage" learners fully in the decision-making developments in school. Sometimes, student engagement also signifies the student inclusion in the design of programs and learning opportunities.
There are three types of student engagement ---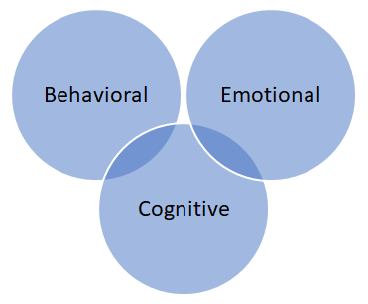 In behavioural engagement, learners act. They fetch everything they require during class, follow directions, work cautiously and participate in class discussion. On the other hand, in the emotional engagement, learners feel like they're a part of the school community and are pleased to be there! They interact positively with their classmates and look attentive during your lessons.
Cognitive engagement is also known as intellectual engagement. Here, students are enthusiastic to learn and think profoundly about the subject matter.
Helpful Student Engagement Strategies To Use Today
Let's look at 7 teaching strategies for growing student engagement ---
1. Technology in Education
In today's world, educational technology aids learners to develop essential 21st-century skills while also keeping them engaged in their learning. There are several free learning platforms that turn learning into an adventure, complete with epic quests with amazing rewards. Use those actively in your teaching approaches.
2. Embrace Real-life Conditions
Including some of the real-life conditions is extremely helpful for the growth of students. This is one more reason why pro-active learning is so significant. One of the most important benefits of incorporating real-life situations is that it supports schoolchildren to learn skills.
This will be very advantageous in the outdoor world as well for your students. Therefore, much of real-life situations schooling conveys practical aptitudes and as a teacher, your goal is to formulate your learners for real-life, isn't it?
3. Include Students' Interests
Don't make all the decisions by yourself only. Embrace your learners' interests as well. Find out what really engages your learners and integrate it into the learning development. For example, while teaching mathematics, you could have learners chart their performance in a video game over the week. Education that stimulates your students does more than just engage them and you'll make strong relationships and understanding, too.
4. Boost Collaboration
For more student engagement, try to upsurge collaboration among your students. They'll benefit from each other's views and the aptitude to express their ideas as well. Try to teach teamwork and work with students to improve awareness of their team behaviors along with the ways of intermingling in the class. Collaboration supports in evolving a lot of skills along with social and communication assistance.
5. Blended Learning
It combines online learning tools with traditional classroom approaches in quite a few different ways. In this type of learning, learners usually work to master ideas before they move on by closing learning gaps and structuring a solid foundation for more progressive work. The station rotation method is a popular blended learning practice.

Watch this video to find out the best ways to connect with your students.
6. Reciprocal Teaching
We cannot deny the fact that not every student love reading, isn't it? However, reciprocal teaching practices can increase reading knowledge and get learners enthusiastic to contribute to your lesson! It basically includes the following major parts:

Expecting what is going to happen in the text
Questioning the text and asking questions like who, what, when, where, why and how
Expounding the text and classifying different confusing concepts or unfamiliar words
Briefing the text and abbreviating the reading to its most vital parts
7. Flexible Seating Arrangements
Flexible seating opportunities can make the classroom feel more welcoming for even the most unenthusiastic learners. It provides students with the opportunity to learn in a comfortable and adaptive environment that uniforms their requirements. Reading is always more of a treat when it's on a comfortable couch, isn't it?
Apart from the above-mentioned approaches, culturally responsive teaching also helps in stimulating student engagement. The project-based learning also helps in motivating student engagement and making learners excited about learning. With the Diploma in Education program, teaching professionals will learn a lot of various 21st-century teaching approaches. Use techniques that make learners active partners in the learning development.
Written By: Sonal Agrawal