Building A Fruitful Foundation
23rd January 2018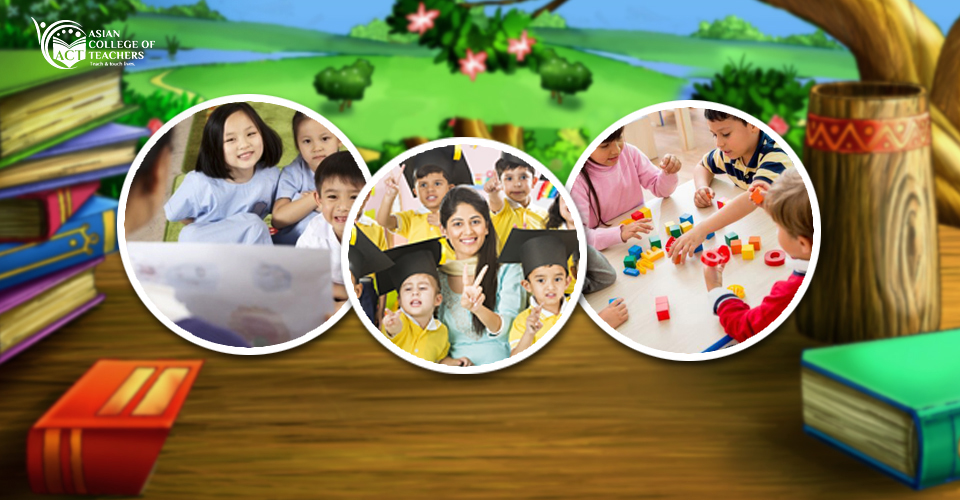 The Nursery school education is the foundation for all other education levels to follow. The key to nursery education is to provide children with a warm and safe environment where they feel comfortable and enable them to explore their potentials and skills.
Young learners with proper guidance from educators are enhanced to adapt easily to a learning environment, have greater social skills and feel more secure in a different environment.
Education for all in India:
With primary education gaining importance across India, there is greater emphasis given to Teacher Training in India for imparting the right education and drive children on the right path.
Nursery schools in India engage in providing various activities for children in such a way that their inner talents are exposed. They are provided with an amicable atmosphere with a view to adjust with his peers and learns to interact with outsiders.
The road-map for child development:
Nursery teachers encourage child to explore their skills and realise the benefits of learning. In the nursery school, the children receive the necessary stimulation for the development of their cognitive and physical abilities. The learning achieved at this stage allows the young learners to enter successfully into the educational system, managing them to enhance their skills.
The nursery school also contributes to the socialization of children and gives them resources to start, little by little, to act with autonomy. Teachers trained in Nursery Teachers Training in Mumbai enables students to understand what is expected of them which further gives them a good idea of how to behave.
Developing their skills:
For example, making them learns to hold a pen –that can be through drawing pictures, colouring or chalking on the pavement outside. Formative learning gives the young learners the language and communication skills to express themselves. Children love stories and that's one of the best ways they can learn. It also means listening to them and showing them that what they say is important.
Nursery teaching helps children recognise simple number through creative activities like counting the number of sticks they find in the playground, counting how many blocks they have used to build a tower or how many candles they have on their birthday cake.
Preparing children for new environments:
Nursery Teachers Training in Kolkata prepares children for school in all sorts of ways – encouraging them to learn how to interact with their peers and parents, enabling them to recognise their own feelings and how to manage them.
Young learners really need to know is that they are supported, are cared for and that they are safe. That is when learning can really happen. Teachers teaching young learners implement different methods and techniques to imbibe the true nature of education to the young students. According to study, nursery and primary education are recognized as the prime need for the children.
Written By: Admin