5 Reasons Why Educational Travel Is The Best Form of Education
11th May 2021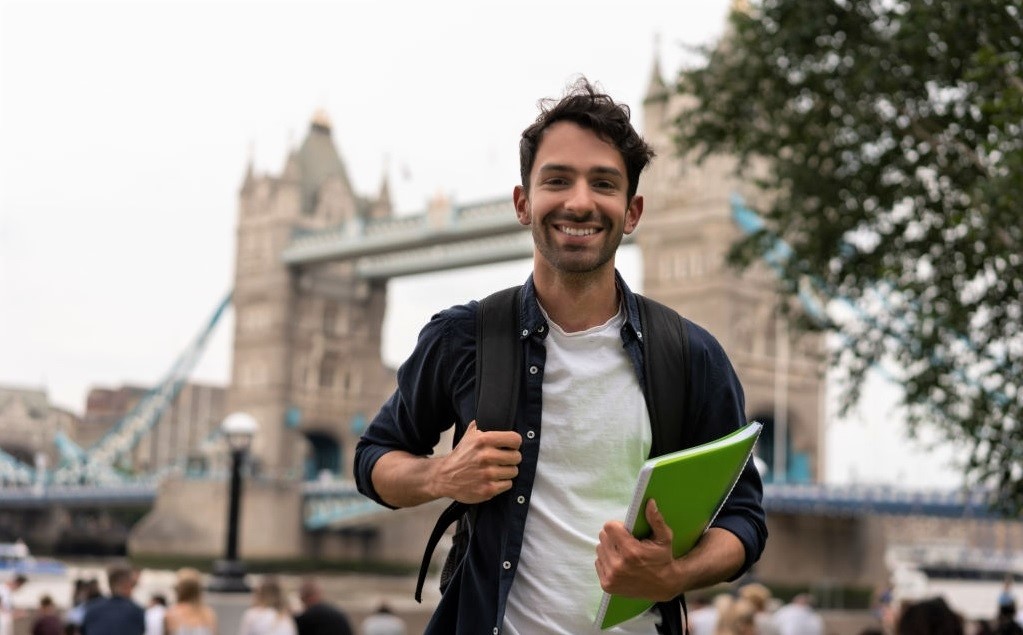 More than a few apprentices as well as teachers take part in many school-based excursions, yet little exploration has been done that inspects the deeper consequences of educational travel. Furthermore, it is a recognized fact that children learn the most when they're outside the classroom. After becoming a 21st-century teaching professional with accredited teacher training courses, educational travel can turn out to be a complete problem solver for your learners. By providing them with a boost-up self-confidence, opportunities to travel outside the classroom can change the track of their lives.
Research has proven that traveling is the best way to learn and the things that matter as it will never fail you as a teacher. The crucial part of a teacher's role in educational travel has to do with supporting the students who possess self-awareness and respect for their settings. This will aid students to become more aware as they travel in their individual lives as well.
Following are the five ways through which educational travel can impact the attitude of the learners:
Improved Academic Performance
While on an educational travel, students can practice a noteworthy advancement in their scholastic cycle. The various treatments by different teachers of the same subject can be a life changing experience for the students which can lead to better academic performance as well. Moreover, learners will learn new languages. Traveling typically develops your listening and speaking proficiencies too.
Students Learn About Contemporary World
Educational travel teaches about today's current world as well. Traveling is perhaps one of the finest ways to understand the political situation, economic scenario and social structure of the world we are living in nowadays. Also, what we and our learners learn about history through text books is swerved from reality, traveling helps to learn history in a better way.
Better Social Skills
Different educational travel helps in enhancing the confidence of the learners that eventually aid the students with better social skills. Traveling will change certain things like talking to complete strangers or asking them for a favour is not an opportunity but a necessity during travels. This will help the students who are a little shy and find it difficult to engage themselves socially.
Sense of Independence
All things considered, the fact that a student is not able to get enough independence while staying at home might also hinder his/her development. Educational travel benefits the learners to get that freedom to express themselves which might also aid in developing the knowledge base. Now and again, different circumstances bring out the best potential of a student and one cannot unlock that unless he/she is out of his/her comfort zone. The growth and development of any student rely on the atmosphere he/she is living in an informative travel helps a lot in this perspective.
Global Perspective
Educational travel carries the prospect to have an international outlook about education for a learner involved in a specific course. Every learner in a particular course needs to have the least amount of comfort so as to comprehend and delve into a new course. In today's world, networking plays a vast role in the growth of the understanding of a course of study for learners. Therefore, it is necessary to build a sense of global perspective among the students through educational travel.
How can teachers guarantee a successful field trip?
Keep these tips in mind: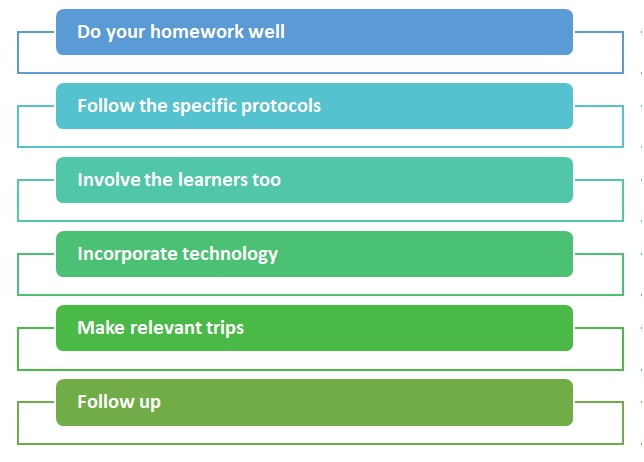 Plan cautiously, do your research well, visit the site before you plan, ask questions and take references, discuss the goals of the field trip in advance and so on.
When you travel expansively, you start to realize that we all are the same somewhere deep down in our emotions. Undoubtedly, the most significant aspect of educational travel is education about yourself. Travel is the best teacher not only on history, language and politics but also on yourself as well.
From the above discussion, it is vibrant that the educational travels help in the advancement of the learners in a number of ways and it can be concluded that skilled teachers completing accredited teacher training courses can incorporate the educational travel tours for the advantage of the learners.
Written By: Bindita Sinha