All You Need to Become a Good Education Manager in the UAE
15th September 2017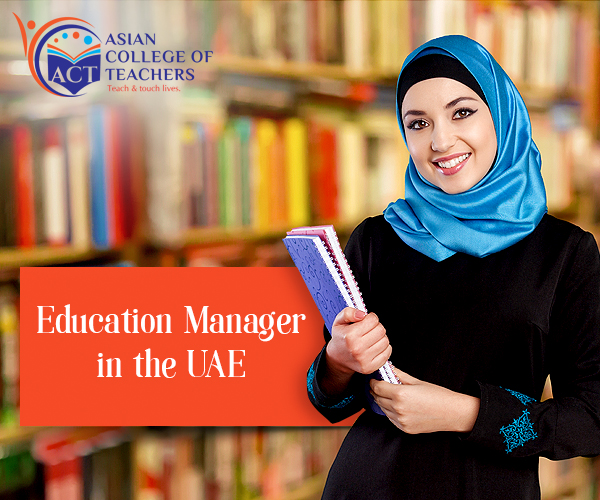 Previously, earning in millions was a far-off dream for teachers. Not anymore. With globalization at its peak, teachers from all over the world are being hired irrespective of caste, creed, language, and religion. And, UAE is not an exception. Unlike the commonly held belief that the country follows a strict Islamic education, UAE has proved its capability numerous times in global seminars and workshops. In the 21st century, education is a priority with almost all reputed institutions focussing on how to uplift their standards to meet those of other countries.
Lately, there has been an interesting urge on the part of the renowned institutions to hire global teachers with lucrative pay packages and high standard lifestyles. Not only that but they have also realized the importance of good management and administration to uplift educational standards. So, if you are an aspiring teacher who wishes to lead a life of luxury in one of the richest countries in the world, you can opt for education management training in the UAE and take your career a step further.
What is Educational Administration And Management?
In a school, educational administration is of primary importance. The people who work in this sector help organize the school curriculum, make schedules and provide the necessary resources for everyday classes. They take the responsibility of all the operational costs, teacher-student interaction and, look after the smooth running of the institution. Starting from deciding the syllabi for each academic year to giving salaries to everyone involved, the administrator's job has no perceptible boundaries. Management is yet another important aspect in the education sector. If one does not have the leadership skills necessary to motivate everyone involved, innovate traditional procedures and inculcate new methodologies, the system will never improve.
Thus, you see how difficult it is to become an educational administrator and manager? Be it UAE or any other country, you have to make your importance felt to establish your position in the education industry. Now, let us turn to some of the necessary skills you need to pursue your career in this field:
▀ Leadership Skills:
You should be able to guide, support, motivate and influence your staff to give their best. You are going to work as a team to improve the system, so be it. You should be able to work as a united whole toward the betterment of the institution.
▀ Multitasking Skills:
You will be given a series of responsibilities to take care of. And, you should be able to multitask efficiently to maintain your position. If you fail to do that, you will not gain any followers and your staff will see you as a victim and not as a leader.
▀ Communication Skills:
Yes! You have to speak well. You will come across situations where interaction is the only way to solve issues. There, if you keep quiet, you will not get the response you need. So, work on your communication skills before you apply for the job.
▀ Creative Skills:
The education sector in the UAE is ever-evolving. You should be able to create and innovate existing systems to make way for something new. If you do not have a creative mind, you will get stuck in the process and fail to take your institution forward.
Coming to qualifications and experience, becoming an educational administrator and manager in the country requires:
▘ A Bachelor's Degree in Education
▘ Certification in Advanced Teacher Training Courses
▘ Experience as a Teacher in Home Country or Elsewhere
▘ Certificate in Education Management Training in the UAE
▘ Experience as an Education Manager and Administrator
If you have it all, you can apply for one of the most respectable positions in the education sector without any doubt. Once you get the job, you will never have to look back.
Written By: Sampa De