Explaining the Core Principles of the Unique Montessori Method of Education
13th January 2021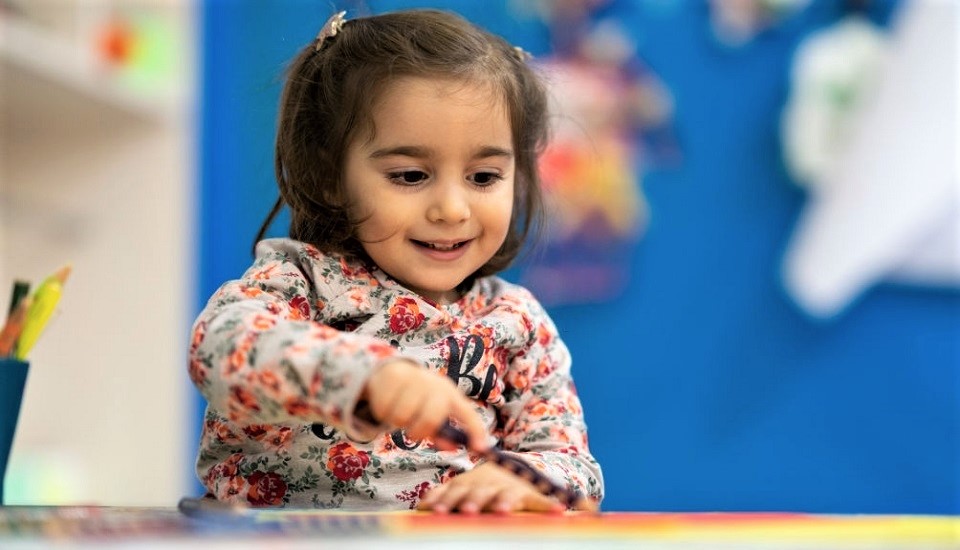 Respect all the reasonable forms of activity in which a child engages, and try to understand them.
Maria Montessori
The Montessori educational approach has been magnificently integrated into numerous private as well as public schools' curriculum. It is an exclusive method of early education. In its true form, the Montessori technique is a method of education that highlights child-led learning. By understanding the significance of the method, each year a number of potential teachers choose to become a Montessori educator with Montessori teacher training course. Parents also like this method of education as choosing an academically durable, yet nurturing environment for their child is one of the most imperative things they'll ever do as a parent.
The Basics of The Montessori Method of Education
Developed by Dr. Maria Montessori who was an Italian physician and teacher (1870-1952), the approach is based on different scientific notes about how children learn as they grow from birth to adulthood. The method was being founded on the belief that a child's edification should be built to advance all aspects of a child - social, emotional, physical and academic. The reason behind this belief was because every child has native skills, aptitudes and qualities to attain their highest potential.
Well, another exceptional characteristic of the Montessori process is that it underlines a learning atmosphere personalized to each child's precise ability and needs. This holistic method has made a massive transformation in the lives of numerous children just because it is planned to grip a child's unique personality by celebrating their personal skills. In this method, children are not being compared based on merit, they are being appreciated for their distinctiveness. Montessori education also embraces several styles and trails to learning. The method also understands the fact that each child's early learning journey is different.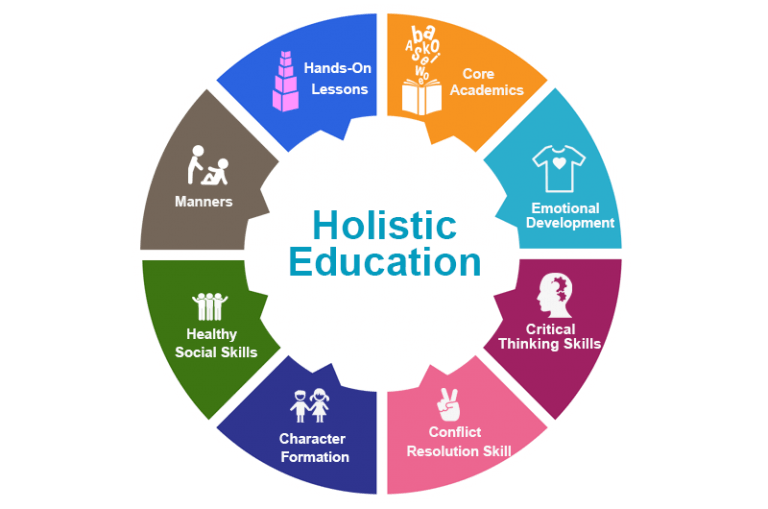 (Ref: https://bit.ly/3nCy7wU)
Major Components of the Montessori Education
Before just sharing the core components of the Montessori Education, please keep in mind that each Montessori school is exclusive, you'll find certain uniformities between schools. Here are the core characteristics:

Student Choice of Learning Activity
Characteristically, a teacher gives students a choice among a set of hands-on learning activities to fill their day in Montessori education. These activities made known to or designed to strengthen the concepts and skills based on the students' ages and needs. Among the aids of this style, teachers can plan activities that match each child's age and ability by their choices. Montessori teachers create their classroom to encourage safe and self-governing classroom through hands-on activities and lessons.

Multi-Age Groups of Learners
In the Montessori educational approach, groups of multi-age kids are a unique classroom factor. The major reason for this multi-age groups is dual – the younger students learn more from their older peers naturally, and the older students lean towards retaining more info when they teach it to the younger ones. Apart from that, having kids of different ages and stages together in a classroom represents the real world where the teacher is teaching learners how to get along with people of different ages and comforts.

We all know that the first six years of life are critical for the development of the kids as they establish an understanding of themselves and their surroundings. The Montessori setting helps children by providing them with learning knowledge that encourages their sense of belonging, self-confidence, independence and so on. Although learning is a life-long concept, there is no good time to start encouraging the natural disposition to explore the world. With a focus on society and nature, the Montessori school curriculum is planned to include traditional fundamental subjects like math, reading, history and science.

Equipped Learning Environment
Generally, the Montessori classroom is a prepared and organized setting intended to optimise learning. This preparation is being created with the purpose that children will spend their days learning and exploring the classroom environment. Teachers deliver open, safe spaces for children to discover and explore throughout their day. The Montessori classroom also identifies each child is different, and therefore their interests and educational needs will differ, as well.

Montessori education generally encourages children to experience freedom with "child-directed work." Well, this means you won't see a teacher rushing a child through an assignment or putting time restrictions on their exploration of a concept. Also, you will more likely to see small groups of children working on numerous different activities simultaneously. You're more likely to see the teacher approaching from group to group of students, rather than standing up in front of the room, and answering their queries and helping them along in their exploration.
Well, while exploring the different major principles of the Montessori education, there is a lot of incorrect or exaggerated information. So, let's clear up a few misunderstandings.

The Montessori schools are NOT the faith-based programs. In fact, the Montessori curriculum is more than 100 years old.
NOT all Montessori schools are the same. You're sure to find some difference among each Montessori school.
It is a myth that young children won't grasp Montessori ideologies.
Another big myth is Montessori teachers don't have the same levels of education and training that traditional teachers do.
Montessori is NOT a brand, a franchise, the name of an organization or group or a new-aged concept.
If you want to become a Montessori teacher then completing a college education with Montessori teacher training course is a good idea. This will upsurge the job opportunities. Montessori teachers are stereotypically not required to major in education, the studies one completed can differ extensively. Montessori teachers will usually have mixed-age classrooms and the age range of children will depend on which area you chose as your area of certification.
To summarize, all we can say is that the all-inclusive teaching-learning approach of Dr. Maria Montessori is today known as the Montessori method.
Written By: Bindita Sinha