What is PechaKucha in Teaching and How Does It Work? Clear Facts About PechaKucha in Classroom
7th December 2020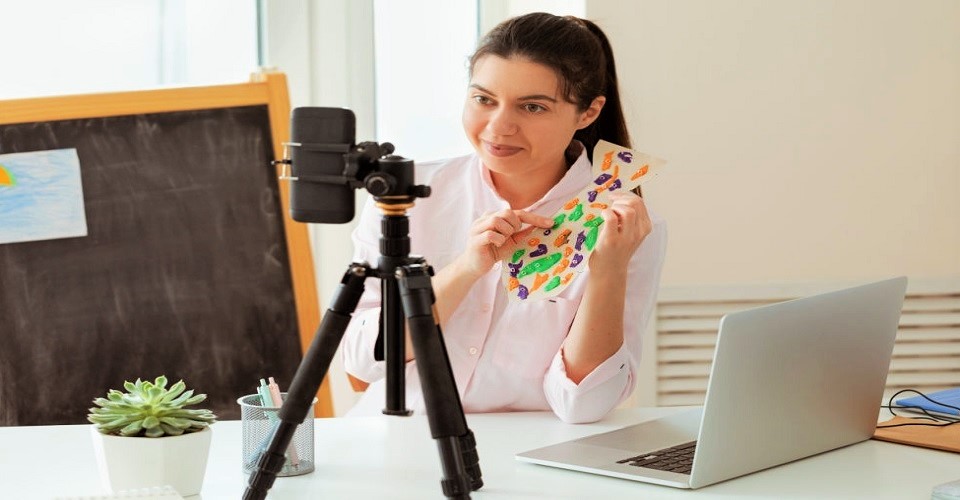 With the Covid-19 pandemic situation, the whole world went into a sudden change and most of us were not prepared for it. The same case goes for the educational sector too. Teachers, students and the administration department…all of them were not completely prepared for the sudden change. Schools, colleges, instructive institutions, etc. are implementing different online learning platforms for continuing the teaching-learning process all around the world. Well, this move has entirely transformed the perception of education overnight, and digital learning has developed as a categorically necessary resource for education.
Nevertheless, the concept of e-learning has been around for decades but over time, the idea and implementation of learning via the internet have changed radically. In the present scenario, fundamentals such as location, language and financial resources are no longer a barrier to avail excellent education. Considerably, the 21st-century teaching demand beyond traditional teaching. Visual and graphic creativity are prominent components of the e-learning and PechaKucha (PK) is also making some noise.
Wait…Pecha . . . what?
The Big Idea - PechaKucha
The format has become so popular that it has encouraged PechaKuchu Nights in over 500 cities around the world where audiences gather at bars and other venues to watch presentations. PechaKucha (PK) basically a Japanese word that stands for "chit-chat". PechaKuchu is pronounced "pech-a-kee-shoe". This is a fast-paced presentation style that has expanded in the past decade in different fields like - design, marketing, advertising, teaching and other disciplines. Over the past decade, PechaKucha Night (PKN) events have become widespread in different parts of the world and have been used by a wide range of professionals. PechaKucha(PK) has been making stable inroads into classrooms from the K–12 to graduate levels, and across the set of courses.
PechaKucha (PK) is basically structured in numerous ways to reassure particular learning outcomes. As visual and graphic creativity are prominent components of the learning system, the method can be an effective learning and teaching tool for almost any topic. PechaKucha encourages pupils to grab images from the web to include in their presentations and to contemplate how these images carry their information in expressive and applicable ways.
PechaKucha was created long ago in Tokyo in the year of 2003. The format of PechaKucha is simple: the presenters show 20 slides, each containing an image with no text, and have 20 seconds to talk about each slide. The images change automatically and the presenter references these images as they talk. PechaKucha is an active strategy to help students summarise information and present it in a simple as well as engaging format.
Objectives of PechaKucha


The students will be able to...
Acclimate speech to variability of contexts and tasks by representing the command of the appropriate points.
Contain the multimedia apparatuses along with the visual displays in presentations to explain the findings and emphasize points.
Gather the applicable information from multiple prints besides digital sources and properly precise the information to evade plagiarism.
Analyzing the communications between people, events, and ideas in a text.
PechaKuchas can be changed to put up your students' needs and they will be using PowerPoint to create their PechaKucha presentations. Well, at the beginning of the class, provide a few minutes to form and prepare for their presentation.
Steps of PechaKucha
The first step is to appropriately set student prospects about the presentations. The materials that are being needed in PechaKucha are 20 digital images, a timer and a presentation program (e.g. Powerpoint, Prezi). For this reason, PechaKucha is sometimes referred to as 20x20 presentation.You can split students into different small-small groups and offer each one a topic that they will research to develop a PechaKucha style presentation.
Remember, each group must search and find 20 images to use for their presentation and try to make your learners understand that creating an outline and arranging images in an order that makes sense is a crucial step. Finally, use a timer or Powerpoint setting to switch slides every 20 seconds.
Expectations of the presentation on content might include necessities that:

Handed over the assessment parameters in advance, then this will be helpful for both students and the instructor for grading these presentations.
The research interrogation/hypothesis/entitlement is stated in one slide.
That information is correctly cited.
That arguments supporting or disproving the hypothesis or claim are presented.
Data or examples are accessible.
Alternative explanations are offered.
The conclusion(s) is clearly stated in at least one slide.
With the twenty-second limit for each slide, students should avoid using the default of bullet points. Each slide conveys just one idea at a time, one element, or one set of data. The student may be stimulated to use educational or humorous graphics whenever possible. This delivers an excellent opportunity for a discussion.
PechaKucha strategy is a great way to teach effective summarising, create succinct presentations and promote collective learning through very creative development.The format works best when the presenter élites a foremost idea, writes a script for his presentation that supports that chief idea and then breaks the script into 20 "scenes" that become slides. One of the utmost advantages of PechaKucha is that it is frequently very appealing, engaging, and enjoyable to the audience.
Well, in today's world, public speaking skills are essential for both academia and future employability. The online teaching courses preparing the future potential teaching professionals and the modern teaching technologies require new tools. PechaKucha can be a useful tool for your teaching approach as students love to play with animations, design, shapes, and transitions. The format of PechaKucha forces the student to think about the message each slide portrays. That's why international teachers love that PechaKucha is cerebrally engaging for the presenter, as well as the students listening.
Well, PechaKucha isn't about remembering a speech. It's more about knowing your subject matter, breaking down information, and practicing until it becomes easy. It gets students thinking, learning, and improving.
What more could a teacher want?
Written By: Gargi Sen