Clear And Unbiased Facts About Teach English As a Foreign Language in Australia (Without All the Hype)
17th November 2020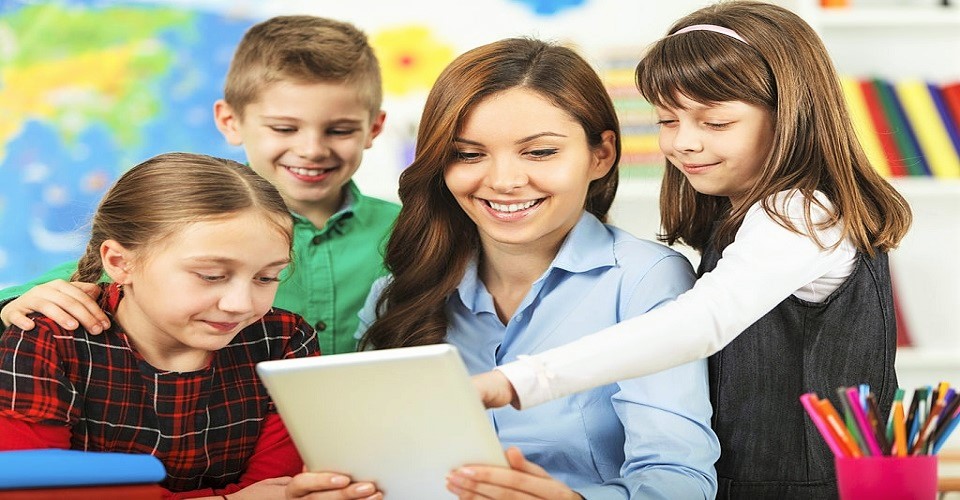 Since you are here reading this write-up, you are perhaps speculating if teaching English in Australia is right for you!
Well, from those kangaroos to koalas, from surfing to Sydney, from Bondi to barbecue… Australia is a place of countless beauties with interesting culture along with the fantastic career prospects. Australia is also a popular ESL destination for teachers with a TEFL training and other experts from the UK, US, and Canada who are seeking a wonderful lifestyle in a warmer environment.
Apart from all the natural beauties and so on, the Australian curricula are identical to those in the United Kingdom, the United States, and Canada. The country is home to many private as well as public schools in rural and urban areas of the state. Australia is an exciting combination of modernism and custom. No wonder why Australia is a prevalent place to endure a successful career in international English language teaching. Also, with the overflow of numerous local and international teaching talents, Australian language schools have elevated their standards in credentials.
However, all overseas travel to Australia is presently restricted but the option of teaching English online is extremely popular now. Also, the travellers arriving in Australia are obligatory to take on a compulsory 14-day quarantine at a designated capability in their port of entry.
Career Opportunities in Australia
Well, there are plenty of job opportunities for professional ESL teachers as the TEFL sector is quite strong in Australia. The demand is quite high in cities like Sydney, Melbourne and Perth but the regulations are stringent here so you'll need to be TEFL qualified and if possible experienced too. In Australia, there are around 300 colleges that are registered to provide courses to worldwide students within the English language sector.
The TEFL qualified ESL teachers might find themselves teaching kids, adult migrants, aboriginal people or international students from all over the world.With less of a culture shock, Australia is a popular choice for TEFL teachers. Generally, the school year in Australia starts in early February and ends in mid-December. The best time to look for ESL jobs in Australia is in September or October. Quite obviously, teachers with more experience can expect a higher salary with more encircling benefits bundle. Nevertheless, the salaries vary from state, reliant on the type of school depending on the teacher's qualifications and level of education.
Also, don't forget to choose a location first as Australia is a big country with 6 states and 2 territories.
Qualifications To Teach English As a Foreign Language in Australia
In order to teach English in Australia, most teachers will require these following things:
A university degree
A teaching licenses
TEFL certification
Preferably a professional teaching experience
Job Types in Australia
Well, the foreign teachers can teach at either public or private schools, depending on the program that they choose, prefer, and of course the accessibility of teaching jobs.


The best place to look for public school teaching jobs in Australia is on each individual state's education website.
Visa Requirements To Teach English As a Foreign Language
The visa process for teaching English in Australia is very laborious. Well, some, like the 12-month working holiday visa is temporary while others can lead to permanent citizenship. Also, the application process can present numerous individual questions for those planning to relocate persistently, it's being recommended to take the help of an overseas immigration agent or immigration specialist. There are few websites or information properties that help you with all the tasks involved in getting set up. You may check Australian Government Department of Education and Training. It is also being recommended to have all of your qualifications formally recognized and translated into the Australian corresponding before you arrive.
ESL Skills for Success
Well, just like the other teaching roles, ESL teachers need respectable organisational and planning skills to make and distribute their lesson plans.


Enhance your teaching skill-set or pursue a specialisation in TEFL program with additional training to make your resume stronger.
Living in Australia
Well, with plenty of beautiful beaches, unique wildlife, and travel opportunities, Australia is a fantastic choice. Even though some aspects such as food and drink are really quite cheap, the cost of living in Australia is quite high! An apartment in Australia is affluent, with costs comparative to London or New York and therefore many people prefer to live with a friend or live in a private room of a hostel, to lesser their rent. Classic Australian food is Vegemite.
Also, if you move to Australia to teach then you will need to arrange accommodation by yourself. Perhaps you can go through the agents or search through adverts online. Another thing is when looking at rooms, the prices are frequently listed per week… so make sure to double-check this before confirming.
With 70% of the land described as a desert, Australia is the second driest continent on Earth. Perth is warmest of all the major cities in Australia, both summer and winter, whereas Melbourne's weather continually changes. Also, the transportation systems in all of the Australia's main cities are wide-ranging and frequent.
Whether a person is a permanent or provisional resident or categorized as a non-resident, they must pay tax on any money earned from service. The amount of tax paid depends on a person's resident status and how much they earn.
Also, teaching English online is another great opportunity for your ESL career!
Wrapping it Up
Well, people and communities all over the world use English in their everyday lives. Also, English is one of the main languages that are being used in business, tourism as well as the international government work. Australia has always had a considerable English-speaking population and with TEFL course your ESL career will become a profitable one. ESL teachers are always in demand in Australia, reflecting the makeup of migrants from around the world in Australia's inhabitants.
Written By: Gargi Sen