Join Hands and Support Child Protection Initiatives
14th September 2017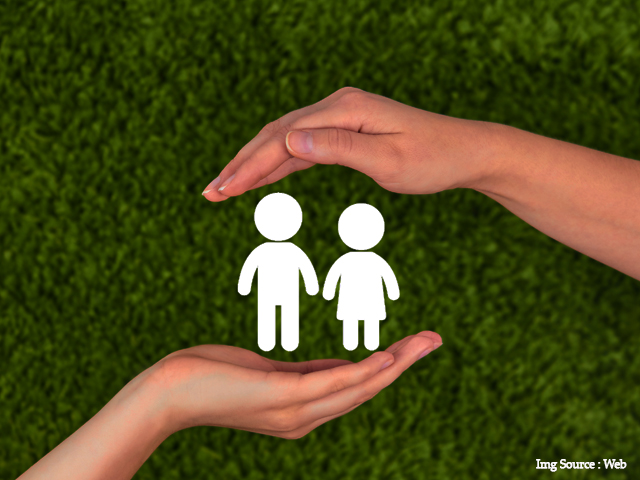 Safeguarding children from all kinds of abuse has become one of the burning issues in today's society. This is a serious concern for childcare or early years' practitioners or anyone associated with children as schools, crèche and day-cares are one common factor in every child's life across the globe. Young children are the most vulnerable and humiliation, bullying or abuse at the hands of their carers or teachers has become a glaring reality which cannot be overlooked anymore.
The recent child abuse case in Malad (Mumbai) is another case in point and a wakeup call for all schools, crèche, and day-cares to take child safety seriously and ensure that no child faces the gruesome crime of child sexual abuse. Early Childhood Association (ECA) is upright about these issues and is spreading awareness regarding child safety and Asian College of Teachers (ACT), being a member of ECA believes that child safety is the responsibility of each of us and whole-heartedly supports these initiatives.
Early Childhood Association (ECA) aims to reach out with all the endeavours for childhood initiatives and child rights. ECA acts as the one stop connection for the enrichment, networking, awareness and advocacy of childhood and everything related to it and extends its help to professionals, teachers, people who deal with children through their work in balwadis, day care centres, rural crèches, teacher training colleges and entrepreneurial network by providing them with every resource.
We are urging all parents and guardians to watch out for unexplained changes in your child's body or behaviour if you suspect there has been any kind of abuse. Moreover, ECA has listed five major things to initiate at your centers if you own or are associated with schools, crèche or day-cares –
Get background check done of all support staff including bais, peons, watchman, drivers, cleaners, gardeners, liftman, and every male employee also. There are many companies who help you do this, if you want details write to us on ecaadmn@gmail.com or just approach your nearest police station.
Do not allow young children till the age of 7 years to be alone with male staff, always ensure that female staff accompanies them. ALWAYS.
Please ensure that children are taught about good touch bad touch regularly in your school, crèche, and day-care.
If a report comes of such an incident, do not deny or reject the parent. Meet the parent and give them full support. Many schools, crèche and day-cares are afraid of negative publicity but please remember the more you support the parent and child not only are you doing your ethical, moral and legal duty but parents will respect you.
Always encourage parent to file an FIR and support them, meet them immediately. Do not delay. Think of what the parent is going through.
Use this link to teach children about good touch bad touch and please go through the POCSO (Protection of children from sexual offences act).
When Touch becomes trouble
For details and support you can write at ecaadmn@gmail.com.
Written By: Sampa De