Everything You Need to Know About 21st Century Nursery Teacher Training
25th September 2020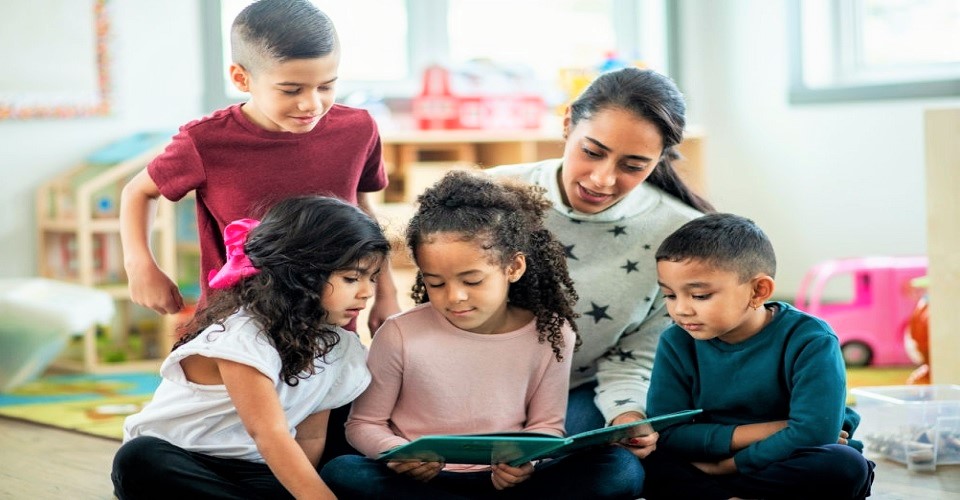 The noble profession of teaching is a mix of both art and science. 21st century teaching is abstract and reflective, conceptual and objective, inventive and successive in nature. As W.B. Yeats quotes, "Education is not the filling of a pot but the lighting of a fire." Teaching is all about an overall development of the heart, mind, and building the foundation for future – whatever you can imagine!
With an objective of building a foundation for the future, the nursery teachers play an important role in shaping young learners along with molding their attributes and motivations from the time they start their school. With the modern-day teaching-learning environment getting exigent, nursery teachers are also involved in modifying the learning practices by using playful activities while maintaining the physical round of young learners.
What is Nursery Teaching?
Nursery teachers assist in fostering and developing the cognition, knowledge, and social acquisition of young learners from birth to five years old by providing them with the best and doable beginning to their education. Well, teaching young learners is a thought-provoking work since their improvement requires special tending in a psychological aspect.
What Does a Nursery Teacher Do?
Basically, nursery teachers are responsible for taking care of young learners while teaching them the primal basics of life and education.
The fundamental responsibility of nursery teachers is to work towards a cognitive development of the young learners.
Nursery teachers generally develop and implement new lessons and work schemes.
They provide a safe and motivating environment that facilitates the learning process.
Nursery teachers generally monitor and record the progress of young learners.
A nursery teacher prepares the creative learning activities daily as this is an important part of a young child's development.
Nursery teachers also assign outdoor play activities as these help in improving a child's coordination and motor skills.
Nursery teachers also meet with parents, caretakers and professionals such as speech therapists and health visitors for a child's development.
Needed Skill-set for a Nursery Teacher
As the job is demanding, hence, aspiring nursery teachers will require competency in interactively teaching young learners as well as producing an informative environment. A nursery teacher is expected to nurture the growth of fundamental skills in young learners. This comprises of physical skillfulness, proficiency in communication skill including the spoken aspect. They must also help young learners by encouraging different kinds of inventive and numerical processes through plays, games, songs and narrative.
Nursery teachers also need to have excellent communication qualities, compassion and the capacity to tackle and manage large groups of lively young children. They also need to have the capacity to work with others, along with teaching subordinates as well as volunteer helpers to organize the work schedule of both outdoors and indoors. They should demonstrate an exciting and motivating will to boost the learning practice via cognitive content with guiding support and care for young learners to create a secure learning environment for them.
Some additional key skills for nursery teachers:
Adaptability
Patience
Responsibility
Resourcefulness
A good sense of humour
Empathy
Observational Skills
Listening Power
Eligibility to Become a Nursery Teacher
Well, the requirements for becoming a nursery school teacher varies depending on the educational institution setting. The basic criteria begin with being a graduate with a Nursery Teacher Training (NTT) or Early Childhood and Care Education (ECCE) certificate. Some educational institutions demand that the candidate should have studied at least one of the teaching subjects during graduation. Usually, schools ask the nursery teachers to be licensed in early childhood education. In addition, a variant amount of work experience in a childcare background is also required but it depends. After the completion of the program, the aspiring nursery teachers can get into the profession of nursery/preschool teaching.
Career Potential of a Nursery Teacher
Nursery teachers can also choose to become school supervisors, curriculum planners, course coordinators, child caretakers in nursery/pre-primary schools etc. They can get job opportunities in primary/nursery schools, preparatory schools, independent nurseries, children centers, nursery centers and early excellence centers. Additionally, they can also kick off their own nursery school/playschool / pre-school, crèche / day-care centre/nursery class, recreation centre, holiday camps etc.
To recap, nursery teachers are a vital part in educating young children between the ages of three and five. The main focus should remain on the whole personality development of children, which can be learned through a nursery teacher training courses online. Therefore, nursery teachers play a decisive role in the formulation of a flourishing shift to primary school education of young children.
Written By: Gargi Sen