A Nursery Teacher Should Be Passionate About Her Job
14th November 2017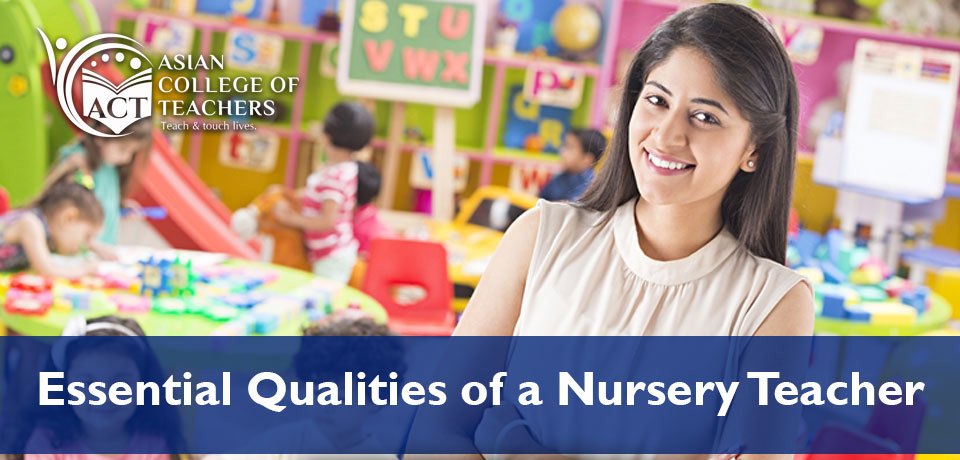 The early years of a child's life are the prime time for both his and her academic as well social and cognitive development where the nursery teachers play a pivotal role in their lives for achieving these goals. The Early Childhood classrooms act as a window for education for the young children as they learn to perceive the world around them. As the teacher here has a great influence on the children's life, therefore, the job comes with a lot of responsibility and the reputed institutions hire only the trained professionals for this job. That is why, nowadays, there are several nursery teacher training courses which have been developed keeping the key requirements in mind. The teacher should ideally have a few qualities that would make the job easier for him or her but most importantly, they should be passionate about her job and have a way with the children.
You should want to make a difference in the child's life by trying to be a positive influence in his or her life. Along with passion, a lot of patience is required to deal with the young children. The teacher has to keep in mind that every child is different and so he or she would have different developmental skills. The children need regular lessons on their manners, their behavior, studies and classroom practices. The teachers have to deal with slow learners as well as various classroom situations that are challenging and would require a lot of patience to keep the whole classroom situation balanced as a whole. The patience also comes in handy when you are dealing with demanding parents school authorities. You need to learn to maintain your calm under stressful situations.
Another trait that takes you along is your creativity. It does not merely mean creating art projects. It also includes the lesson plans that you have designed and the way you execute it so that the children can learn in a fun environment and build up their own creativity. It is up to you to make use of the limited resources available to deliver the best to your students. Creativity also helps in teaching children who come from different cultural and economic backgrounds. It helps you to make your class fun and interesting for the students. You should be ready to deal with the changing classroom situations. This requires flexibility and creativity. You should be flexible enough to sometimes change the entire curriculum to adjust to a suddenly reduced budget.
Moreover, you should be dedicated to your job. Your dedication should show in your job and your dealings with the children, their parents and other staff members. You should love learning new things so that you can inculcate same values in the children who see you as their role models. Making the classroom environment a fun place is the teacher's responsibility so that the experience stays with them for the rest of their lives and they have a positive attitude towards learning in future.
Written By: Admin