Core Components of a Montessori Set Up
9th November 2017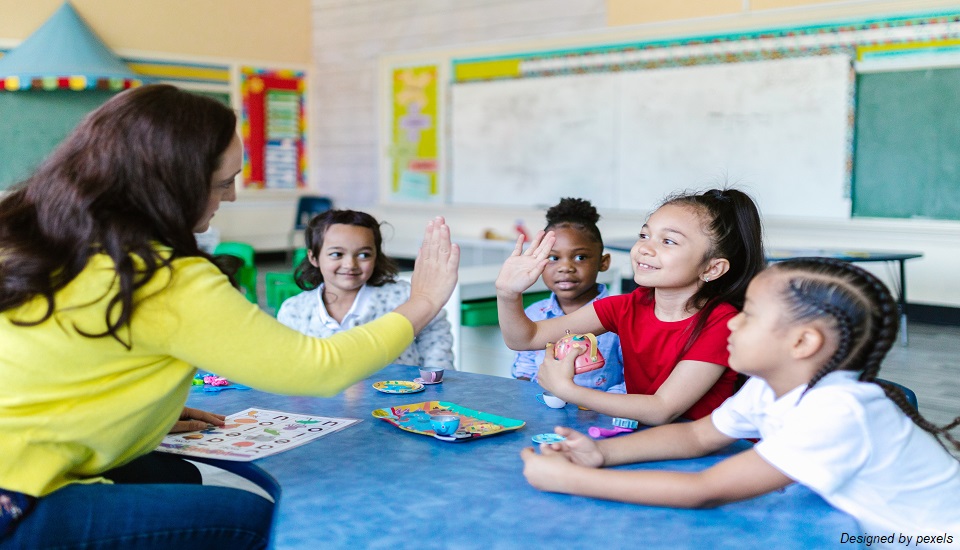 The Montessori Method of education, which was developed and started by Dr. Maria Montessori, is a child-centric way of educational approach that focuses on scientific remarks regarding a child's journey from birth to adulthood. The education method has stood the test of time and has given out success stories across the globe. It is a kind of approach that has value for human morale and development of the child considering physical, social, emotional, cognitive aspects.
Aspiring teachers who have done top teachers training institute in India are given priority over others to work as Montessori teachers. There are some components that are essential to the Montessori implementations. A total of five types of core components have been identified to date and includes properly trained Montessori teachers, multi-age classrooms, use of Montessori materials, child-directed work, and uninterrupted work periods. Fully integrating all of them should be a goal for all Montessori schools.
Trained Montessori Teachers
Teachers with Montessori training are aware of the significance of letting the child to grow naturally. They observe children within a precise age range and the teacher introduces them to demanding and developmentally suitable sessions and materials based on remarks of each child's unique interests, abilities, and development. Training in Montessori Teacher Training Courses prepares the Montessori teacher to design a developmentally appropriate learning environment, furnished with specially-designed materials, where students explore, discover, and experience the joy of learning.
In this fashion, the teacher poses as a guide rather just than a giver of information. She prepares the classroom environment in order to support and inspire the developmental progress of each student and guide each child's learning through purposeful activity.
Multi-Age Classrooms
Multi-age groupings enable younger children to learn from older children and experience new challenges through observation; older children reinforce their learning by teaching concepts they have already mastered, develop leadership skills, and serve as role models. This arrangement mirrors the real world, in which individuals work and socialize with people of all ages and dispositions.
Using Montessori Materials
A characteristic of Montessori education is its practical approach to learning and the use of scientifically designed educational materials. Crafted in a beautiful manner, Montessori's distinctive learning materials teach a solo skill or idea and contain a built-in mechanism for providing the students with a way of measuring development and correcting faults, free from the teacher. The solid materials provide passages to concepts and introduce them, which become increasingly complex.
Child-Directed Work
Montessori education maintains children in choosing significant and challenging work according to their own interest, leading to engagement, inherent inspiration, sustained concentration, and the development of responsibility to oneself and others. This child-directed work is supported by the design and flow of the Montessori classroom, which is created to arouse each child's curiosity and to provide the opportunity to work in calm, uncluttered spaces either individually or as part of a group.
Uninterrupted Work Periods
The undisturbed work period recognizes and respects individual differences in the course of learning. During the course, students are given ample time to go through various tasks and responsibilities at their own pace uninterrupted. A child's work cycle involves selecting an activity, performing the activity for as long as she/he is interested in it, cleaning up the activity and returning it to the shelf, then choosing another activity. The uninterrupted work period aids in the development of synchronization, concentration, independence and order, and the collection of information.
Written By: Ruchi Mehta