Preschool Teacher - A Happening Career Prospect
9th November 2017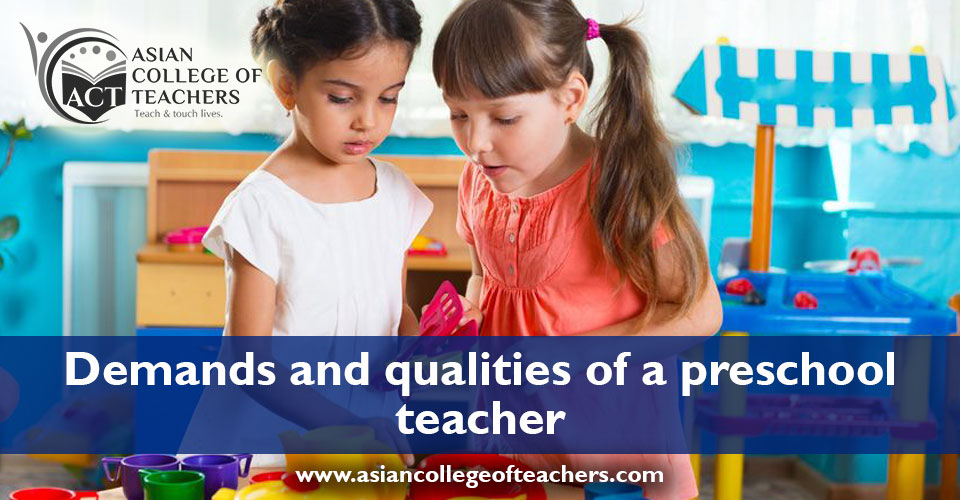 The requirement and demand for teachers have been there since time immemorial. The need for great teachers was always there irrespective of hiring practices, momentary economic conditions, cut in the budget or maybe other reason/s that affects the education system. So, the requirement and demand are quite justified, universal and timeless. The world will always be in need of education and thus the requirement for teachers will always be there. In this aspect, confidently choosing a career in the arena of teaching will always remain purposeful.
Being an early educator for children in preschools has some major roles to play. Preschool is the time when a teacher plays the most crucial part in a child's life as he/she trains and shapes young minds for primary school, gradually high school and towards becoming a successful human. No wonder more and more teaching aspirants are willing to work in this arena of teaching. With just a certification in teaching, the job prospects of landing one with better opportunities increase multiple times. Let us have a look at some of the basic qualities and criteria that a good teacher is expected to have:
Certification: Schools in and around the world always look for certified and trained teachers. A certified teacher from a globally reputed organization is equipped with the latest know-how and techniques required to use in a classroom setting and tackle kids in an efficient way. A proper certification opens broader job prospects too. Best Teacher Training courses in India and around the world provide candidates with the knowledge of teaching young learners along with proper certification.
Patience: This is the MOST important and crucial of all the qualities required for preschool teaching. This skill proves beneficial as kids may turn stubborn or if they fall short of the respect for authority which all are taught from a very tender age. Spending a full day surrounded by kids needs a lot of patience to tackle them, which is why patience is of utmost necessity to work with the students and earn their respect.
Imagination: Teachers need to have a very well-developed imagination which they can use to indulge students in creative explorations. Courses for Teachers Training teach the aspirants how to use their imagination in a classroom setting and to foster a learning environment. Get inspired, take initiative and let the kids learn in a fun manner. The vital point is the kids to learn the material; the more fun, the better for them.
Mentoring: Teachers need to set good examples for their learners and needs to remember that they are one of the most reliable mentors in a kids' life, apart from their parents. So, being a good role model is of utmost importance.
Constant learning: As a teacher, you can never say "I know it all" especially when it comes to teaching young learners. Good teachers are always on the lookout for newer techniques and to expand their horizons with courses, workshops and seminar which would help them in the process. This also helps in breaking the monotonous pattern of learning and makes it more fun.
Written By: Admin