Teach Students To Be Global Citizens With These 5 Strategies
28th August 2023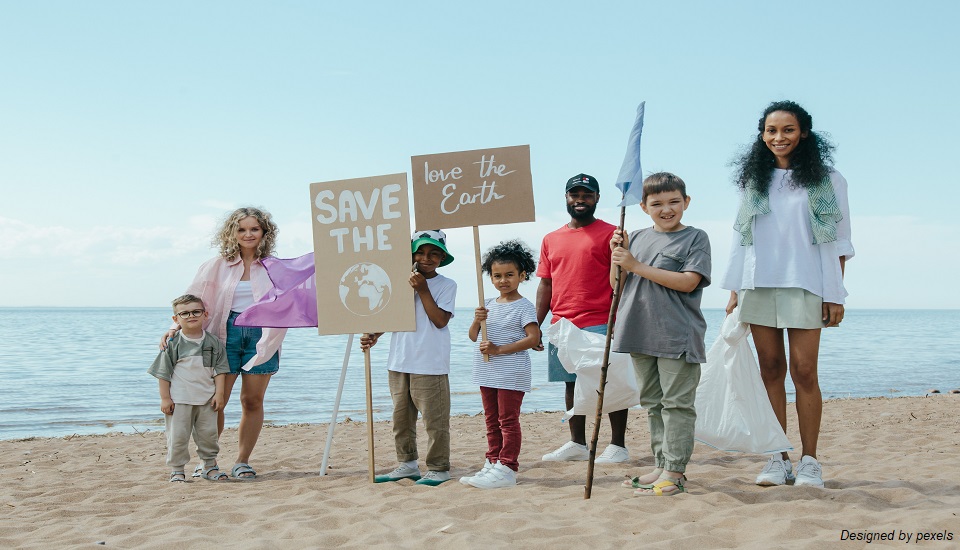 Our world is becoming increasingly globalized with every passing day. Regardless of whether you live under neon-lit lights or in a secluded town, you can still communicate with each other and leave a meaningful impact. With everything in and around us evolving so fast, students need to know about global citizenship. Global citizens are the ones who encourage young people to develop the skills, knowledge, and values they need to engage with the world and believe that they can make a difference. Since children of today are the future of the nation, you are educators must help the students achieve global citizenship. Here is how you can do so.
What Is Global Citizenship?
A global citizen is someone who can adapt and adjust and be at home anywhere in the world. They might hail from a specific geographic region but have a broader awareness of the universal culture. Global citizenship also allows individuals to have a deeper understanding of the interconnectedness of the different countries and be conscious about how their actions can affect other regions of the world.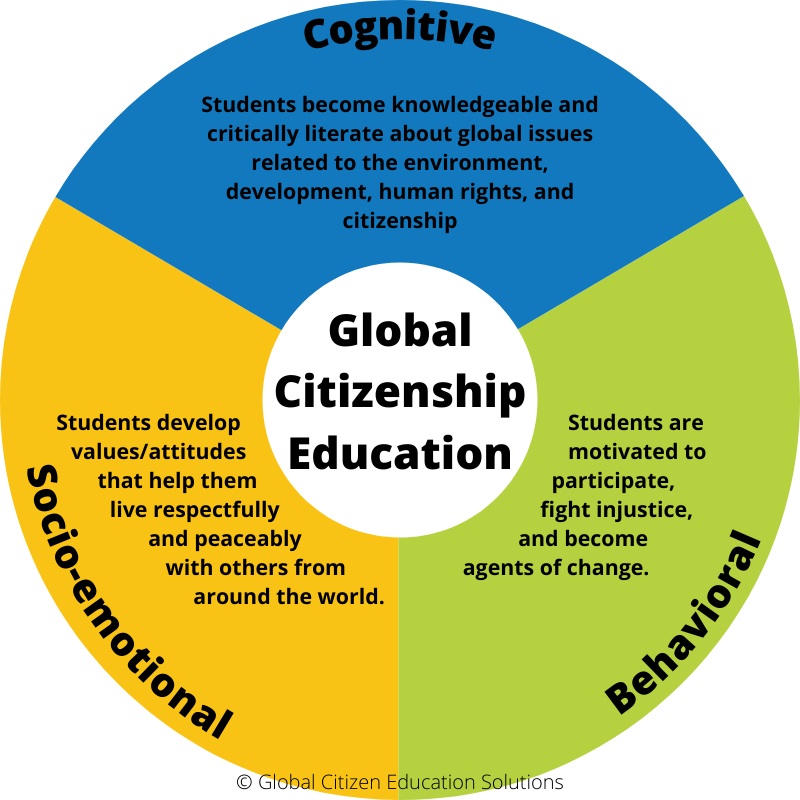 Source: gcedsolutions.com
By making students aware of global citizenship, they become more respectful and diverse of people and their cultures. NEP 2020 envisions nurturing global citizens and hence, let us understand what global citizens look like in the real world.
Global Citizen Characteristics
To inculcate the values and approach of a global citizen students need a certain level of exposure. The initiative taken by NEP 2020 to make students more tolerant and inclusive was the first that recognized the need to transform the educational ecosystem drastically. Once students learn to be global citizens, they are fit to undertake global roles and responsibilities.
Here are a few typical characteristics of a global citizen:

Inclusive
Diverse
Humane
Awareness of Global Issues
Global Outlook
Experience Oriented
Solution Oriented
Thinking Out Of The Box
Hey, do you follow us on Social Media? We regularly share upgraded educational content, tips, feedback and more. Check us out by clicking the profiles here - Facebook / Twitter / LinkedIn / Pinterest / Instagram / YouTube
5 Ways Educators Can Nurture Global Citizens
Changing students' mind is not a task that can be completed overnight. It is a slow but evident process and teachers can see the change in their students in the way they make their decisions, treat people, or approach problems. Educators must be mindful of the fact that these children will be responsible citizens one day and hence while focusing on their holistic growth; they must also teach them to be global citizens to increase their chances of succeeding in the world.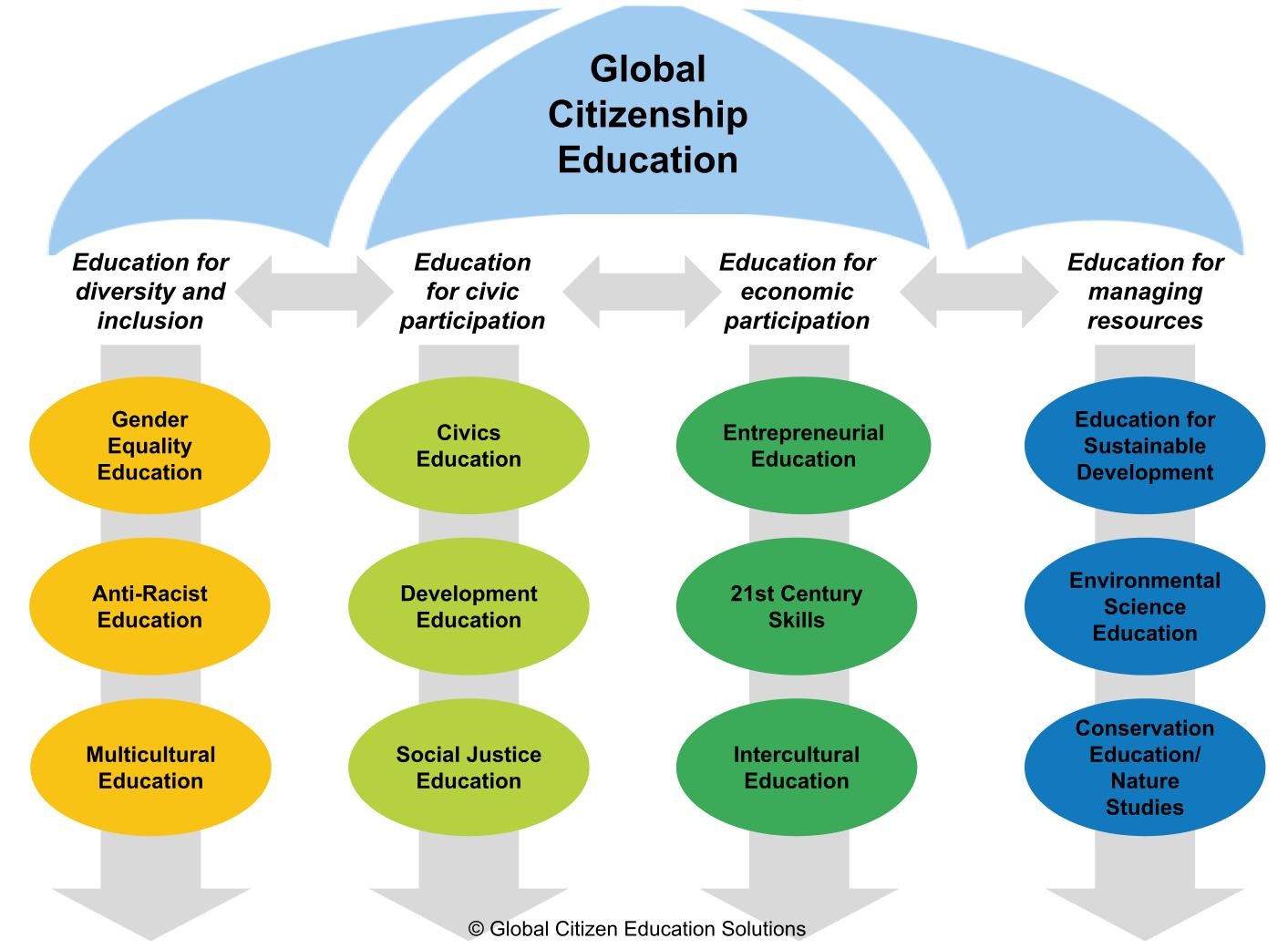 Source: gcedsolutions.com
Here are 5 essential ways by which you can nurture your students to become global citizens:

Foster Inclusivity

One of the primary approaches while helping students become global citizens is to broaden their perspective of how they view people. This approach will enable learners to understand the difference between people and accept them as they are.

To explore the concept of oneness, you must talk about different cultures, societies, and histories. Furthermore, you can discuss how each person brings their individuality and uniqueness and how they contribute to making this world a better place.


Discuss Global Issues

Educational institutions often refrain from bringing the global contemporary issues to the light of the students. While they are expected to remain engaged with academics, they need to be aware of the issues happening around the world. The best and safest way to expose them to such topics is by holding regular discussions in class.

You can pick any topic like global warming, pollution, or sustainability and explain such concepts in simple language for them to understand. Keep the discussions open for students so that they can participate and ask questions related to global matters.


Help Them Explore Various Cultures

Students when they learn about different cultures they are more aware of what to expect and can adapt to various situations easily. They also become generally very curious and can seed the adventurer within them which is an essential quality of a global citizen.

While delving too deep into each culture might confuse them it is best to make them aware of global issues in small degrees just to prepare them for the future. Since global citizenship is all about nurturing them for leadership, making learners aware of diversity is a positive step toward a comprehensive approach.


Nurture Humanity

An individual's identity is closely related to concepts like language, culture, and region. But along with these they also have a broader universal value system that sets global citizens apart from others. The understanding that every human is connected creates a sense of empathy and compassion towards other countries and their challenges.

Additionally, it also helps students realize that humanity is the deepest and most primal instinct over all other barriers. Establish team building and collaborative activities for students to participate so that they can understand the concept better.


Practice Critical Thinking

For a student to be global citizens, critical thinking is one of the key skills they must possess to solve real-life problems. NEP 2020 emphasizes critical thinking to be included in the curriculum as it is the answer to all global issues like illiteracy, poverty, environmental degradation, and hunger.

To inculcate this, hypothetical and simulation activities could be arranged so that students can apply their knowledge to find practical solutions even with limited resources.
Encourage Students To Be Global Citizens
In this age of globalization, citizens need to collaborate their skills, knowledge, and expertise to find solutions for massive world problems. The way forward is already spelled out by NEP through the nurturing of global citizens. Even though it is a long process and it can take ages for the traditional education system to shift to a global one, educators must be trained through offline or Online degree programs so that meet the need of the hour and shape the educational ecosystem to build responsible global citizens.
We believe education should be accessible for everyone. That's why we don't charge for our blogs. Find the right course that will help you in your career with us, contact us at - 1800-212-6400. You can mail us at act@asiancollegeofteachers.com
Written By: Sanjana Chowdhury