Teaching License In India: What It Is And How Do You Renew It?
5th May 2023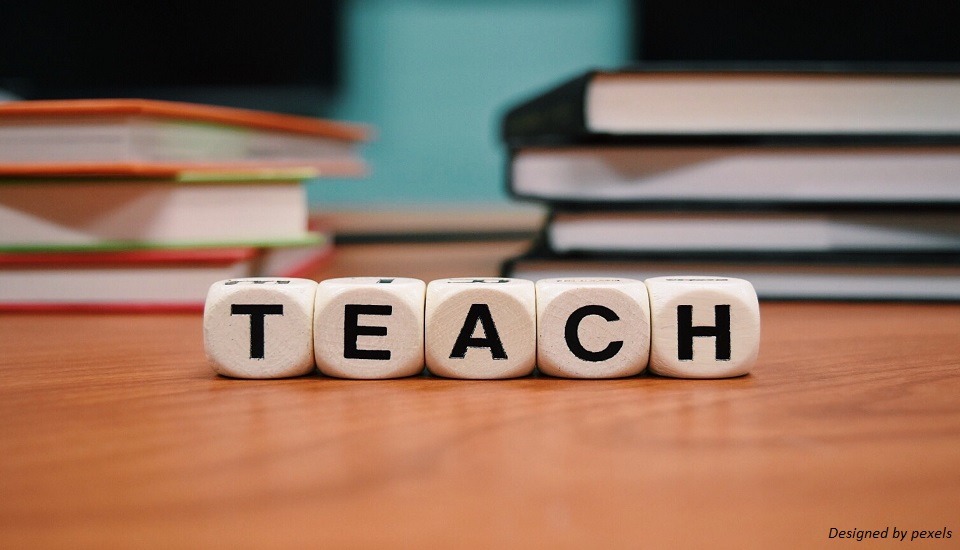 Teachers play a meaningful role in society and therefore the aspect of teaching always stands out. They create the foundation of a healthy and forward-thinking society. Thus, obtaining a teaching license in India requires educators to meet certain requirements and stay up-to-date with the latest teaching practices. The processes of acquiring and renewing Indian teaching licenses are meant to ensure that educators are maintaining the necessary knowledge and skills to continue providing high-quality education to their students.
Read on to learn the current Indian education system and the requirements they must meet to get a teaching license.
What Is A Teaching Licence?
Depending on the state or country, a teaching license means exactly the same as a teaching certificate. For example, in India back in the day, there was a system of Licentiate in Teaching that gained the status of a degree most commonly known as Bachelor of Education (B.Ed) in today's world.
The initial division of jurisdiction for this certification was given to the State Departments of Education and they have different names in different states. For example, in some states, they are known as BTC (Basic Teaching Certificate), TTC (Teachers' Training Certificate), or D.Ed (Diploma in Education). All of these, however, allow you to teach primary and upper-primary schools.
In India, the National Council for Teacher Education (NCTE) frames and maintains the standards of teacher education in the country. It also has the power to improve the quality of education and prevent the commercialization of its functions which can have a direct bearing on teacher certification.
Minimum Academic And Professional Qualifications
For obtaining a teaching certificate in India you need to have the following qualifications, depending on the level of the schooling system.
1. Elementary School
To derive a teaching license for Elementary schools in India, you need to have:

Senior secondary school certificate or intermediate (whichever is equivalent)

Certificate or diploma in Basic Teachers Training for at least 2 years or a certificate in Bachelor of Elementary Education (B.El.Ed) or a graduate with Bachelor of Education (B.Ed)
2. High School
To achieve a teaching certificate for high schools, you need to be:

A graduate with Bachelor's in Education or equivalent
Or,
Four years integrated B.Sc, or B.Ed, or any equivalent course
3. Senior Secondary
To earn a senior school teaching certificate, you need to have:

A Masters' degree in the relevant subject with a Bachelor of Education (B.Ed)
Or,
Two years of integrated M.Sc.Ed course or equivalent
Entrance Examination In India
The State and National Governments hold various entrance exams for aspirants who are willing to obtain a teacher certificate. Some of them are:

Teacher Eligibility Test (TET)
Conducted by both State and Central governments, TET is the minimum qualification needed to teach classes I-VIII and candidates need a minimum of 60% to pass.

Central Teacher Eligibility Test (CTET)
Conducted by the Central Board of Secondary Education (CBSE) and the Indian Central Government, CTET is required by every Union Territory school.

State Teacher Eligibility Test (STET)
These are tests conducted by various states and have two papers namely Paper 1 and Paper 2. Paper 1 allows teachers to teach classes 9 and 10 while paper 2 allows them to teach classes 11 and 12.

National Eligibility Test (NET) UGC-NET
Conducted by CBSE now on behalf of UGC considers a total of 2 different papers (Papers I and II). Candidates must submit applications for both papers to be considered for Junior Research Fellowship or Assistant Professor positions.
Teaching Licence Policies And Renewal
Since India has a teaching certificate rather than a license, there is no expiration date. However, they can upgrade their teaching certificates depending on the levels they want to teach. Some of the steps include:

Completing professional development activities or attaining a Post Graduate Programme in Management (PGP).

Renewal with coursework which are basically refresher courses that allow professionals to upgrade their teaching license. The courses however need to be earned from a regionally accredited institution.

Educators must also complete an ethics training course before upgrading their teaching license. The ethics training course covers topics such as professional conduct, student confidentiality, and the importance of maintaining appropriate boundaries with students.
Obtain Your License And Embark On Your Journey Now!
As a leader and mentor your main aim is to motivate and inspire your students. Thus, to be able to do so you need to possess a valid teaching certificate after completing accredited Teacher Training Courses and earning the qualified teacher status. Since no one can determine where a good teacher's influence ends, thus, you need to teach and impart knowledge to make a long-lasting impression.
Written By: Bindita Sinha