Master of Arts in Teaching - Degree That Fits Your Career Goals
17th February 2023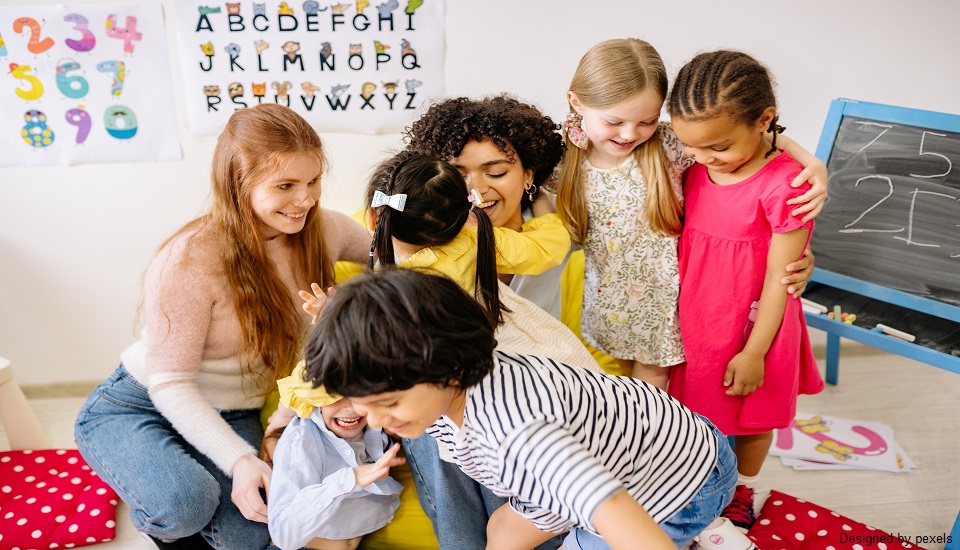 When it comes to career pursuits, a Master of Arts in Teaching degree offers plentiful career opportunities. This futuristic degree program is for aspiring, skilled and dedicated international teachers who want to earn their dream degree while continuing with their careers. Though at first, you may think that the degree is typically planned for those who are already teachers but the degree program offers the flexibility that you will love.
What is the Master of Arts in Teaching Degree?
A Master of Arts in Teaching degree improves your teaching skills, place yourself in school leadership roles by building a strong foundation. The degree majorly focuses on in-depth teaching approaches that aim to deliver professional academic training together with practical experience.
Master of Arts in Teaching (MAT) educates the candidate with all the essential practical teaching skills. Sometimes, people use the terms Master of Arts in Teaching and Master's in Education interchangeably, assuming the difference is subtle or non-existent.
Difference Between a MAT Degree and a Master's in Education Degree
Needless to say, the major difference is based on the learning purposes as well as career ambitions. M.Ed is perfect for existing and licensed teachers looking to move into senior leadership roles or enhance their own instructional strategies. On the other hand, MAT is ideal for teachers who are looking to launch or advance a teaching profession.
M.Ed mainly focuses on the inclusive understanding of the practice of education and MAT mainly focuses on practical skills with subject-specific information.
Careers With M.Ed –

Principal
Curriculum Developer
Instructional Coordinator
Reading Specialist
Adult Literacy Teacher
Careers With MAT –

High School Teacher
Special Education Teacher
Middle School Teacher
Elementary School Teacher
With MA in Teaching degree, you will gain financial steadiness as well as a rewarding personal experience. You will learn how to shine as a contemporary educator in a progressively interconnected world.
The good news? The MAT degree offers some very interesting and in-demand jobs that will take your career to the next level.
Jobs You Can Get with a Master's in Teaching Degree
Following are just some of the awesome career paths that you will love –
Corporate Trainer
If you are someone who is not interested in teaching in a classroom setting or looking for a profitable career change, becoming a corporate trainer is the best thing that you can do.

Watch this informative video to make a successful career switch!
You will usually work in office premises, sometimes onsite in restaurants, hospitals, retailers, and schools too. Furthermore, you will be collaborating with leadership teams to create inclusive training courses that bring into line your organization's culture with strategic goals. Employers generally prefer to hire candidates with previous work experience in the industry as well as a master's degree.
Jobs in Adult Education
Learners with MAT degrees can get opportunities to educate adults in:

Community colleges
Four-year college and university current education divisions
Human resources departments
Vocational schools
Prisons
Senior communities
Community centers
Business training centers
School or organization administrators
Religious organizations
Handle the academic management of the school you are employed by
You can also become a family and financial crisis counsellor.
Careers in Teaching Licensure and Certification
Guess what? With MAT degree, you can work in the teaching licensure sector as well. The degree enables students to acquire suitable state certification or licensure while registered in the program. However, it is important to note that credential requirements differ in each state and for each level of teaching.
College or University Academic Advisor
This interesting profession is frequently a respectable match for individuals who want to leave their round-the-clock teaching career, but don't want to leave the education sector all in all. Teaching skills are something that directly decodes to the work of an academic advisor, who supports students choose their area of study. With MAT degree, you will get jobs in fields extremely relevant to the job, such as education or counseling or another associated field.
Policy Analyst
Educational policy analysts usually work to respond the most demanding questions facing our education system. Issues that are being covered frequently are - primary health issues, chronic absenteeism to the impact that behavioral health facilities can have on education goals and consequences. Sometimes, they work at the local level with schools and school boards or challenge nationwide instructive challenges by mentioning solutions to lawmakers, the media, and the public.
Special Education Teaching
If you are someone who likes to create a real difference in the society then you can teach children who need special education. Special education is being designed for those students who are mentally, physically, socially and/or emotionally delayed. Becoming a Special Education teacher lets you work with a varied range of student ages, grade levels, and aptitudes. You will discover jobs in areas like –

Specialized/self-contained schools
Self-contained classes among general education settings (like Resource Room, ELL classes, Alternative Education programs)
Self-contained and Inclusion model preschool programs
Early Intervention programs — include both at-home and at-site services
Housing facilities
Home programs
Health agencies and clinics
Hospitals
General education classrooms (both public and private schools) operating under an inclusion/CTT model
Life Coach
Certainly, teachers help students understand what's most significant to succeed academically. This is one of the focused areas of a life coach. Sometimes, it is being described as an occupation that's labelled as part counselor, part teacher, and part guide. It's a satisfying career that doesn't need any detailed level of education or an advanced degree.
Instructional Coordinator or Designer
Thanks to your Master of Arts in Teaching, you possibly have a skill for designing teaching materials as well as developing curricula. You'll observe how employees do their jobs, starting from teachers, school counselors, along with managers to government boards. Generally, the career entails teaching or school administration experience and always a master's degree.
Educational Consultant
When it comes to career flexibility aspects, MAT degree also gives the opportunity to excel as an educational consultant. You will typically function as –

Independent contractors
Pursuing short and long-term assignments
Full or part-time, with government agencies, private schools, charter schools, public school districts, and
Numerous types of education-related companies as well as non-profit organizations
You will also serve as an education specialist and provide essential insights along with recommendations.
Workforce Development Manager
Workforce Development Manager can be taken up in all government establishments, public and private businesses along with the non-profit sector. You will mostly be in charge of managing all the workforce requirements in terms of training and development of staff.
TEFLer
MAT degree additionally opens the door to entering the world of Teaching English as a Foreign Language – known as TEFL. But, with MAT you will also need a globally recognised TEFL course. TEFL teachers deal with students who do not speak the English language. They frequently work in a foreign country, or they deal with refugees and refuge seekers who have arrived here.
Certainly, with Master of Arts in Teaching degree program, you can teach online to become a digital nomad as well. Those who know how to educate through digital methods are in high demand.
Build Your Own Future
Undoubtedly, the future depends on skilled teachers. The field of teaching and education is continuously evolving. With Master of Arts in Teaching degree program, you will be able to hone your existing classroom skills, advance your career, and improve your pedagogies. A Master's in teaching is tremendously beneficial, if not essential.
Written By: Sonal Agrawal