Using TED-Ed To Create A Flipped Classroom-Here's How!
27th January 2023
Students are ardent consumers of content and digital tools have transformed the way teachers educate their students to be critical thinkers. With the uprising of virtual online teaching and devices in the hands of students, learners of all ages can access all kinds of educational materials with ease. Thus, as educators, you must help students navigate the information they come across.
With that being said, more and more teachers are introducing digital tools in the classroom, one of them being TED-Ed. If you are wondering what TED-ED is and how to use it in a classroom, take a look.
What Is TED-Ed?
TED is an acronym for technology, entertainment, and design. It first started in the 1980s and it mostly incorporates talks about ideas and change. They are mostly vignettes and the standard length of the videos is about ten minutes. TED-Ed is the educational platform of TED especially dedicated to learners and educators.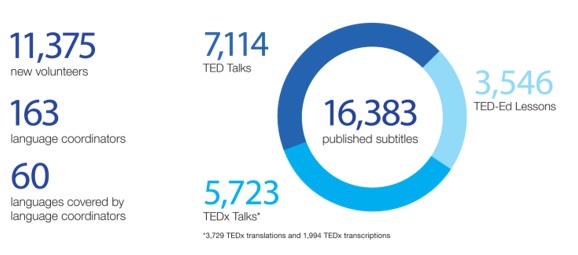 Source: ted.com
TED-Ed offers similarly polished videos that have undergone a strict process of checks before earning the TED-Ed logo. The logo basically means that the content is fact-checked and student-friendly.
The content is made up of short award-winning videos and is often animated to make even the most difficult topics highly engaging for students. The videos come from experts in the respective fields including screenwriters, animators, educators, academic researchers, educational directors, journalists, historians, and scientific writers.
The TED-Ed network has more than 25,000 teachers involved globally creating resources to help students worldwide.
How Does TED-Ed Work?
TED-Ed is a web-based platform offering video content that is primarily stored on YouTube so that it can be easily integrated or shared with Google classroom. Furthermore, the website offers a TED-Ed lessons facility where educators can create a lesson plan with personalized discussions or questions for students either in a classroom or remotely. This not only ensures that the videos are being watched by the students but also that they are grasping the content and learning.

Source: help.ted.com
The website breaks down the content into four sections to make learning easier and more engaging for students.

Here the educators play the video of their choice and since it is a web-based platform it is easily accessible even on older devices or poor network connections.

In this segment, teachers pose questions to the students to gauge if they have assimilated the video messages. It has multiple-choice questions to facilitate the trial and error-based approach that can be navigated independently.

This section offers a list of additional resources related to the topic or video. It is a creative way to set homework questions or projects and can even be a good way to prepare for the upcoming lesson.

This is a place for open-ended or guided discussion questions. Thus unlike the think section, it allows students to share how the video has affected their thoughts on the subject and areas around it.
6 Reasons To Use TED-Ed In A Classroom
The TED-Ed platform goes beyond the video content feature to provide a wider platform for engagement. Here are some of the prominent reasons to use it in a classroom.

Videos Are Relatable

Videos on the TED-Ed platform explain a concept on a variety of topics. Hence, these types of explainer videos allow students to better understand a subject matter. Moreover, the videos are in a relatable format for all age groups and hence can be frequently shared in classrooms.

Content Is Engaging

Many topics might not interest your students when taught on paper. However, video presentations will certainly grab their attention and you will have to make much fewer efforts in figuring out ways to keep your students engaged.

Diverse Topics For Discussions

When you head over to the TED-Ed website, you will see there is a wide range of topics to choose from. You can either search by topics or browse by subject areas. And when you access the video straight from the website you will see there are comprehension questions as well. You can use these questions to spark discussions and check the understanding of the students on that particular topic.

Flipped Learning

If you are willing to create a true flipped classroom model, you must share resources with students for them to read, listen or watch outside the classroom. You can share the TED-Ed videos before the session so that students when they return back to the classroom; can participate in discussions and solve problems together.

Allows Cross-Curricular Connections

When you teach subjects individually, students often find it challenging to make a connection with the subject. Thus, using TED-Ed videos offers context for how different topics connect with each other.

Sparks Enquiry

Students who are preparing to gather ideas or research can find any topics that they want and learn more about them on this platform. It offers brainstorming time for the students to dig deeper and watch videos to gather research ideas. You can also model how to think aloud and gather ideas from a video before sharing it with the students.
Upgrade Your Classes With TED-Ed
TED-Ed offers resources that educators can bring inside the classroom to teach and engage students. Moreover, it allows students a platform to observe the world around them, find issues or problems, and also come up with a solution. If you want to learn more about virtual teaching or TED principles and pedagogy, consider pursuing a virtual online teaching course to facilitate the pathway of creative learning.
Written By: Rimpa Ghosh