Why Safety Is So Important In Early Childhood Education?
28th November 2022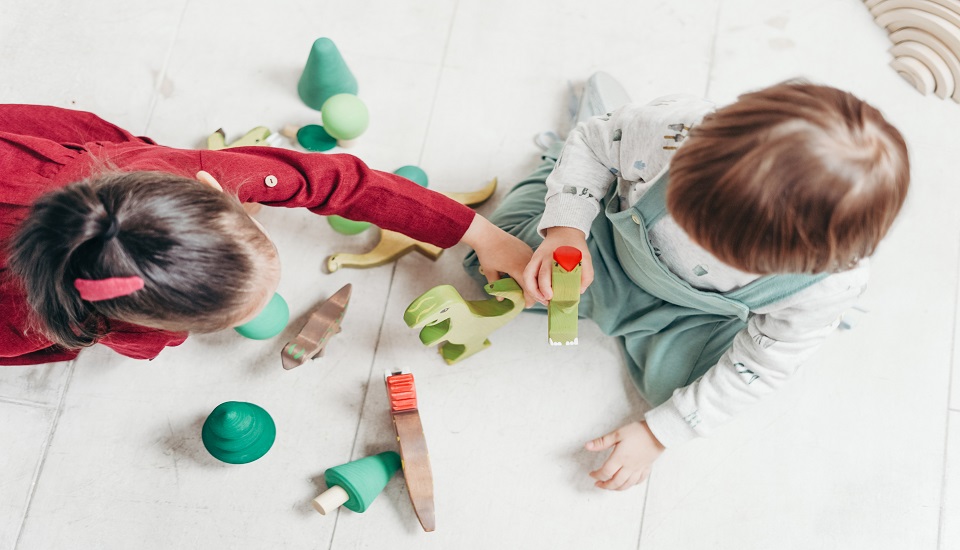 In the period of the early childhood education, children go through a brand new experience of learning, socializing, and having fun! Throughout the whole period, one genuine and most common question that comes to everyone's mind is - Will they be safe? Certainly, with many more.
Indeed, parents as well as teachers strive to safeguard their children's and students' comfort by keeping them safe and well. It is extremely important for educators to produce the safest and healthiest setting for all schoolchildren. Children develop very rapidly throughout their first two years of life.
Health and Safety in Early Childhood Education
Early childhood situations influence lifelong wellbeing strongly. That's why it is important for kids to be in excellent health to grow up to be strong adults.
Cleanliness
This has become more important after the global pandemic of covid19. An early childhood education classroom needs to create a secure environment for the kids as well as educators. Make sure the surfaces are clean enough to help prevent the spread of infection, which is common in an early childhood background.
Try to keep wipes, water and hydrogen peroxide mixture, hand sanitizer, etc. Also, make sure if any staff involved in cooking meals or snacks should be correctly certified in food management.
First Aid
Indeed, young children getting hurt in the classroom is a very common thing. Therefore, all teachers should have up-to-date first aid training as well as CPR training. A first aid kit has to be accessible at all times in case of emergency. All kits should be checked for expired medicines and supplies by restocking them regularly. It is always better to be overprepared!
Nutrition
It is an important characteristic of a child's progress and development. Make sure children receive nutritious meals. Also take personal allergies along with the nutritional requirements into account. Proper nutrition safeguards that the brain along with the other vital organs grows properly, builds immunity and boosts a child's movement level as well as cognitive functioning.
Safe Playthings and Playgrounds
Always try to keep the various playthings and playgrounds safe for your students. Usually, most injuries related to childcare safety occur when the children play. Additionally, make sure your students understand the danger. Don't leave kids alone and unsupervised.
Try to teach different safety habits like ---

Handwashing
Wear helmets while biking, snowboarding, skating, and so on
Teach them how to contact 911 or other emergency services
Teach them to treat strangers with carefulness
Playing near automobiles or in the driveway alone is also not a good idea
Mental and Emotional Health Safety
The mental and emotional health of the children is very important. Try to look at how you can unlock the stress response, ways to relieve tension and anxiety and so on. Don't forget to share this with families so that they can extend that education at home too.
Things NOT To Do
As an educator, make sure that your classroom is safe completely:

Check if the electric sockets are correctly covered
Check if furniture is protected and not prone to tipping
Check if the floors are clear of splinters and cracks
Check if the ceiling tiles are secure and won't fall
Check if poisonous cleaning products, medicines, and classroom supplies are stored in a locked and out-of-reach storeroom
The Bottom Line
Continuous supervision is a significant part of maintaining classroom safety. With Montessori Teacher Training Courses, you will learn how to manage a classroom successfully and safely. A skilled and professional teacher will aim to beat these standards to provide the best possible learning atmosphere.
Need a professional Montessori teacher training certification to boost your career? Give us a call at +1800-212-6400 or + 91-9739615888, send an email to act@asiancollegeofteachers.com.
Written By: Rimpa Ghosh