Must-Have Investment Items For Crafty Preschool Teachers
28th September 2022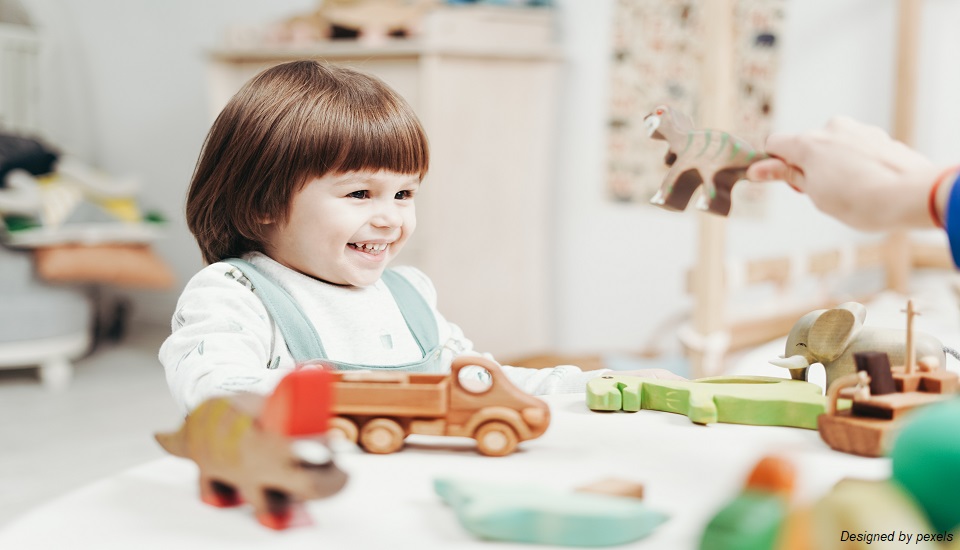 Have you ever questioned why crafts are so important for child growth?
Crafts help in bringing out children's aptitudes, hone their skills, and help them achieve significant growth milestones. For children aged 3 – 8, different experts and research suggest crafts are the most vital way to support them grow and development. Also, kids love to do crafts. So, if you are a preschool teacher, we have some important investment craft stuff you need to look into.
Benefits of Craft in Preschool Education
Following are the reasons why crafts are so important for child growth ---

Crafts help in developing Motor Skills. When children use their fingers to use materials, they are evolving their fine motor skills with hand-eye coordination.

Reduces screen-timing. Creating designs by using materials gives kids a space to learn, experiment and stay busy without being attached to a phone or tablet screen.

Crafts help young children discover and express their emotions. It provides opportunities for self-expression.

Crafting activities can bring together kids, build friendships, and help them grow gratitude for each other.

Craft education can support building a strong foundation for visual as well as spatial skills.

Crafting lets children advance their creative skills which are vital throughout their lives.

Craft activities deliver children a sense of accomplishment and build confidence.

It also helps in developing concentration skills. Practicing focus and concentration will benefit them in all areas of life and in a huge array of subjects.

Organisational skills can also be developed through crafts.
Must-Have Investment Stuffs for Crafty Preschool Teachers

Printer

A wireless printer is a must-have for your home as well as office. A printer is quite affordable, fast, and easy to use and the ink cartridges come in large bottles that will last for a long time. Furthermore, with the wireless structures, you can connect your smart device through discovery. With your own printer, you can quickly get a jump start on objects for your classroom.

Create- A-Sticker

Did you know Create-A-Sticker machine allows you to turn anything into a sticker? And guess what, there are no cords, batteries, or electricity required. The machine generally comes with 10 feet/ 3 meters of permanent glue. It is easy to use. All you have to do is place whatever you want to turn into a sticker in the machine. Lastly, you just peel off the sticker and enjoy. Kids love stickers and we know it, right?

Thermal Laminator

Laminating papers is something that teachers love the most about getting their classroom ready. They generally use it for posters, tags, resource sheets, etc. Usually, in schools, there is a long line to use it, isn't it? A thermal laminator is a small, high quality laminating machine that gives you over-all control of what you are laminating. The first step is to prep the machine and your resources. Next is to place your items consequently. And always double-check it is placed how you would like as there is no going back. The final step is to insert and seal. It also allows you to work at your own pace and your time.

Circuit Machine

With advanced tools and excellent digital features, this is something worth investing. It lets you complete your DIY projects rapidly and easily. It can also connect to your computer and it is durable. Moreover, with it, you will have access to hundreds of projects and features to use in your classroom. You can find inexpensive and affordable materials online if you are on a budget.

PrintMaker

This small device permits you to make custom prints on over 50 various exteriors. You can select from hundreds of fonts, templates, and artwork. You will have to connect the machine to your device and pick your design. It is a small portable machine that you can take wherever you go. You will have comprehensive creative freedom when using this machine.
The Bottom Line
To conclude, we can say that crafting activities have emotional, physical, cognitive and learning benefits. Teaching young children is not an easy task and we think the Certificate in Pre and Primary Teacher Training Course is something that you can consider. There are so many benefits packaged in arts and crafts.
Want to earn your Certificate in Pre and Primary Teacher Training Course certification? Give us a call at you can reach us at + 919739615888. Our expert advisor will share all the important aspects of the certification or even online, including the hiring process, salaries, job placement assistance and more!
Written By: Rimpa Ghosh