Why Should You Build Rapport With Your ESL Students?
15th September 2022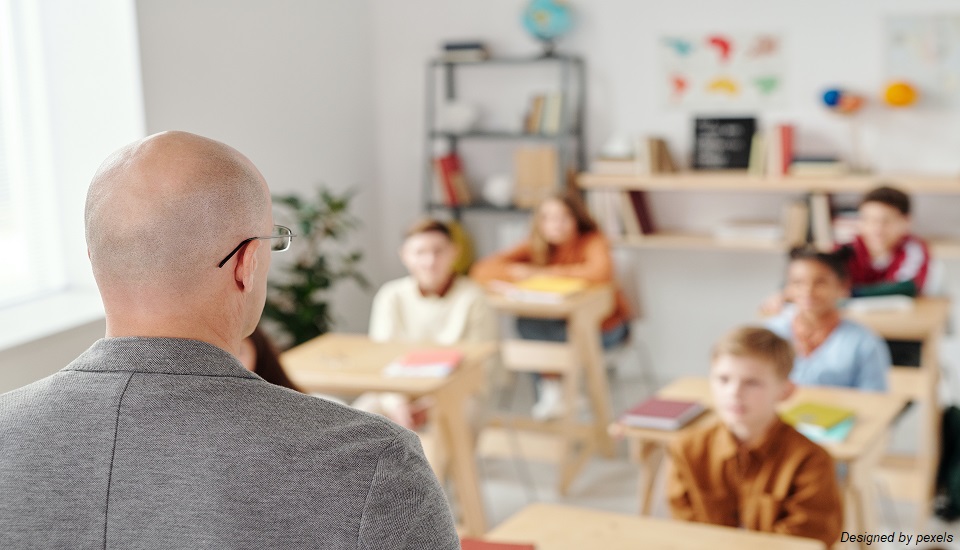 Every TEFLer finds ultimate success in their careers when they can get along with their students conveniently. Building rapport with ESL students is of absolute importance because that will help TEFL teachers to find a common ground. Teaching English will become a fun and interesting process if they can establish rapport with students. Building relationships with learners impact quite significantly in teaching jobs.

Why is building rapport with students important?
Let us first understand what is the meaning of the word rapport before we dig into rapport building in the ESL classroom. 500 hours of an advanced international postgraduate diploma in TEFL/TESOL has explained the essence of rapport building very beautifully. While providing TEFL training to TEFL aspirants, this online course focuses on building mutual trust and respect between teachers and ESL students.
They feel that teaching English as a foreign language to a diverse population either monolingual or multilingual become smooth if there are shared interests between the TEFL teacher and students. Building trust and respect is of major importance and that is what is known as rapport. This is not just for onsite TEFL programs, but applicable for TEFlers who're tutoring ESL students online.

Credit: teachenglishonline.com.au
Rapport building in the ESL classroom elevates a TEFLer's classroom management skills. Shared experiences in the English language are important as they will help students to learn more about the language and secondly, students will get a notion that their teacher is trying to get comfortable with the. In return, the communication skills of students in English will also improve.
How can you build a rapport with your ESL students?
We have already explained why building rapport is important in a TEFL classroom be it online or onsite. Let's see how teachers can build a cute rapport with ESL students.
Names of the students: It is of no shame if you cannot remember the names of your students. It has been seen that many students whose mother tongue is not English have unique names which often are tough to remember in one go. Therefore, if you want you can write the names of your students and learn those by heart. Remembering their names will make them feel cozy and warm.
Accept the truth: If you're traveling abroad and teaching ESL, you're bound to face a hit of cultural differences. Culturally responsive teaching is a global sensation now, and therefore, you have to put a boundary to your expectations. You should be aware of the fact that you do not know their practices, language, habits, cultures, etc., fully and the similar is their scenario.
Beyond the classroom walls: One of the classic ways of building rapport with your students is to spend time with them beyond the classroom. For example, take them out to a food joint. Learn about their food habits and how they pronounce the name of some food items. In return, tell how those are being consumed in your country and their popularity. This creates a strong bond between you and your students because a discussion over good food always ends in a good mood.
Hobbies and interests: For warm-up sessions in every ESL class, pick one day where there will be a smooth flow of conversation from students' ends. Ask them about their passions, hobbies, interests, ambitions, etc. Make them feel comfortable and do not interrupt while they're speaking. If you come across a new term, ask them to briefly explain it. These make them feel valued and they'll be happy to share their point of interest with you.
Group activities: Learning a new language does not seem easy to everyone. Also, not every one is stage-free and are shy to take part in a new activity. Group activity sessions have always helped such introverted people to explore their new talents. They begin to understand their skills and embrace those. If you also take part in every group and play different roles, you'll also feel that their energy to work as a team has increased.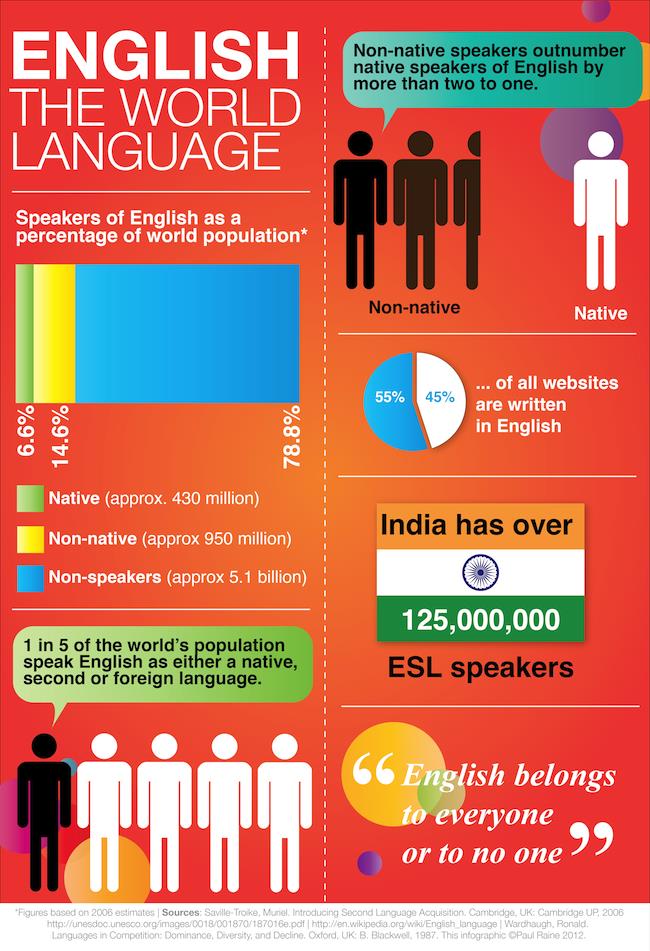 Credit: blog.jobs.ac.uk/tefl-journey/english-the-world-language-infographic/
To end with:
So these are the 5 prime processes that can help you to break the ice and glide smoothly with your ESL students. There are numerous online activities that can be practiced with students if you're teaching them English online. 500 hours advanced international PG diploma in TEFL/TESOL will help you with many other ESL teaching gripping facts besides rapport building with your students.
If you want to know more about this online course, reach out at 1800-212-6400. It is a toll-free number and our experts will be there to assist you with all your doubts and queries related to TEFL teaching. Learn more about the curriculum, global opportunities, visa, teaching jobs, etc. Cheers!
Written By: Sheetal Sharma