7 Important Things To Ask Your Child's School Bus Driver
10th May 2022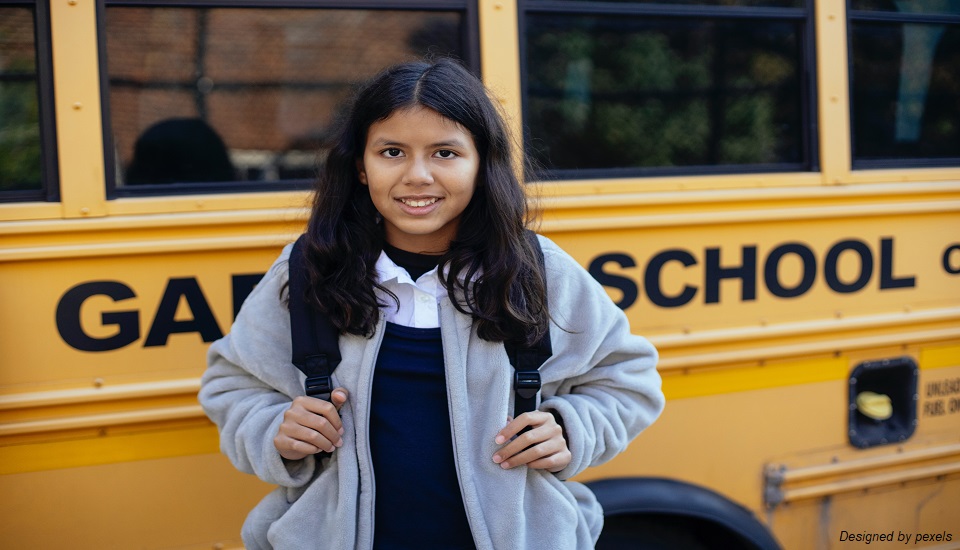 Did you know there is a lot to think about when it comes to allowing your children to ride the school bus? Usually, most parents send their children to school via school bus. Hence, it's important to know the basic actualities of your child's school transportation.
With these, it is also essentially important that you will teach your students about the importance of school bus safety. A school bus is a vehicle that promises safety the most to students and is a fully different environment for them.
Let us see what are the significant questions that every parent should ask their kids' bus driver.
Questions to Ask About School Bus Drivers
Here are some of the essential questions that you should ask about a child's school bus ride –

How do you protect children getting on the bus?

Well, sometimes younger students do not know what bus to get on always. Furthermore, sometimes they unintentionally follow classmates onto the wrong bus. When school starts, drivers, as well as teachers, need to be preparing learners to understand where to go and who rides with them. Schools should similarly use a bus monitor to support students and think about technology resolutions that help authenticate if a student is on the apt bus or not.

What time will the school bus come?

Always ask school authorities about the arrival time of the school bus. Sometimes, transportation officials will not tell you about the interruption. Also, never assume that the bus gets to school at the proper time. Some buses may arrive early while some buses may arrive late as well. Traffic and weather are the major reasons behind these situations. Hence, ask them what time the bus gets to school.

Who will be on the school bus with your child?

Most special education buses will have a driver and an assistant. Ask for their names and ensure that they also know yours. Well, this can be accommodating as you can tell them certain info, they need to know such as a medicinal problem, behavioral problem, etc. Similarly, tell them to report any problems that occur on the school bus.


(Credit - iowadot.gov)


Which route is taken for getting to school?

If the bus is picking up a full load of children, it may make quite a lot of diversions along the way. By knowing the route, you will also be able to know where your child's classmates live, you will have a sign where your child might be if the bus is hung up, and so on. Furthermore, you can also complain to school establishments if the selected route is a difficult one.

How to handle bullying or other inapt bus behavior?

A well-trained bus driver will be able to manage bullying or any other inappropriate situations. If the driver is not accomplished, parents should speak to their school boards directly to make it happen. Well, unfortunately, a lot of middle and high school bullying happens on the school bus. Therefore, student management of other kids, on-board buses, is an important safety issue for drivers.

What time will the bus return?

Sometimes, it might be a good idea to have a trustworthy neighbour who can meet your child in case of an emergency and to let the bus staffs know that you've made this plan. It is your accountability to make sure that somebody receives your child when they are dropped from the school bus. Try to know the exact time by which the school bus return and therefore make proper preparations to pick them up.

Who takes complaints?

Well, you can ask for the contact details of school establishments and so register complaints at the time of emergency. Therefore, you can contact them, if there is any delinquent in school bus transportation. While you're on the phone, also ask about emergency numbers.

Now, after knowing the important questions that you need to ask your child's bus driver, let us see certain ways by which the significance of school bus safety can be taught to your children or child.
Ways To Teach Learners the Importance of School Bus Security
Ensure safety in school transportation in these ways -

Mock Drills – These help the learners to formulate for the danger awaiting them in school transport. They will get responsiveness regarding school bus safety instructions too. These can be conducted by school bus drivers.

Create Awareness – Teachers should also have proper awareness about this matter. They are also accountable for teaching students about good behaviour and delivering proper discipline by supporting students. Parents and teachers should have appropriate awareness about school bus safety guidelines.

Use Brochures or Notices – Distributing pamphlets with creative graphics associated with school bus security can effortlessly grab the attention of learners. Such notices can impact the students in following numerous safety tips. It will be helpful for students as well as parents.

Using Signs or Warnings – Try to keep symbols in the right places which appeals to the attention of learners. This can deliver them a suitable warning regarding threats. And it also aids them to get equipped whenever they are trapped in danger.
For keeping a safe setting, it is vital to teach students about the importance of school bus safety.
Conclusion
With the Special Education Courses, you will be able to learn the various approaches to managing students with special needs effectively. Be sure to discuss all school bus security rules with your kids as well. If you do have the capacity to drive your child yourself, then it will also be a good thing. The school bus is a cooperative service and tries to make it worth it by asking the above-mentioned questions.

Looking for earning the Special Education certificate?
Contact us - 1800-212-6400.
Written By: Sonal Agrawal