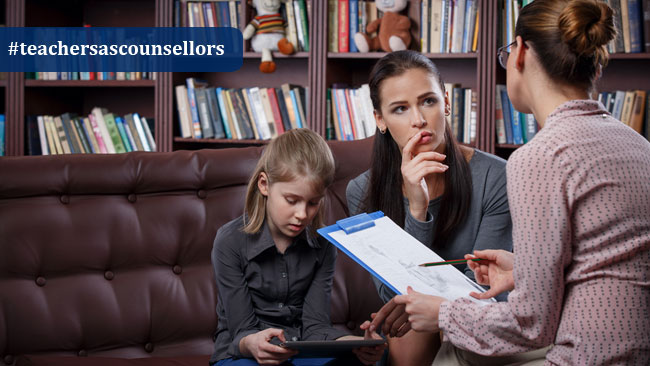 5 Must-Have Habits to help build Self-Esteem in your Students
As part of student counselling techniques, teachers and counselors will want to instill skills in their learners that will make an impact on them for their entire lives. Self-esteem is one of the most necessary skills to teach to your students. There are a few guiding principles that have been discussed below that you can use to improve your students' ability to foster a healthy self-image and level of confidence.
Academic Support

Get complete guidance while pursuing the course from our expert trainers and total back-end support catering to your academic needs with easy access to the resources and course materials.

Interact online from anywhere
Trainees will get opportunity to attend live classes and take part in collaborative activities with their trainers and peers virtually from anywhere at the click of their mouse.

Cost effective learning
Webinar based courses are also cost-effective due to its ability to not just train but empower future educators and impart training to participants without time-consuming and costly travel.
Asian College Of Teachers Takes A Leap Forward In Special Education With NASET Membership
ACT, the leader in teacher education in Asia, is glad to announce that it is now a proud member of The National Association of Special Education Teachers (NASET) which is the only national membership organization dedicated solely to meeting the needs of special education teachers and those preparing to venture into the field of special education teaching. It works towards ensuring that each child and adolescent with special needs get the best possible education and the support it needs.
Requirement of Elicitation and The Benefits Derived by The Future Editors
A major goal of Requirements Elicitation is to avoid the confusions between teachers and students in a particular classroom. This will often involve putting significant sort into requirements elicitation, which can be important for the development of relationships between the students and the teachers.
How to Make Your Training Content More Appealing?
In order for a training program to successfully attain its objectives and secure organisational success, the training content has to be very carefully designed. In addition to being highly relevant and aligned with the training goals, the training content must also be devised in an appealing format that attracts the learners' attention, retains it, and ultimately convinces them to absorb and apply the knowledge in the long run.
Is There Really an Autism Epidemic Or Is It Getting More Noticed? A Closer Look at the Statistics
Do you know about the "Worldwide Autism Epidemic"? Even though Autism Spectrum Disorder (ASD) is now extensively conversed in media as well as in society, still a huge number of people are obstructed with the big and basic questions about ASD. The rising number of practicing the different genetic testing in minor ASD advances some crucial ethical interrogations because of its ambiguous scientific legitimacy with limited clinical helpfulness.

What do you require for qualification in Educational Leadership?

The Education Leadership program is designed to instil the leadership and managerial skills in educational leaders to facilitate positive change and transformation in a varied learning environment and space. Managing and directing the functioning of such institutions are entrusted to trained professionals who are adept at performing such functions.The program aims at those looking for leadership roles or keen a part of the management of an educational institution.
Susan Gomes shares her feedback
Asian College of Teachers conducts regular placement webinars to guide students thoroughly to be prepared for the teaching job market.
How to get rid of Mother tongue influence during Teaching?
Students often ask us a common question that how can they lessen their mother tongue influence (MTI) since most of them, aim to teach/train abroad. Here is a short video on some important tips they can follow to get rid of the MTI.