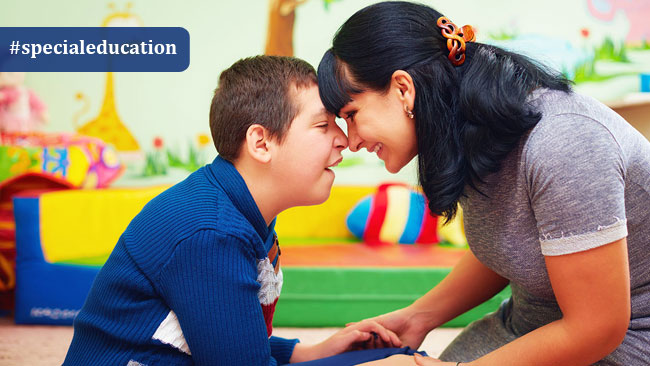 Can You Prevent Your Child from Getting Autism? Ways to Help the Parent of a Child with Autism
No parent is ever prepared to hear that a child is anything other than happy and healthy; an autism spectrum disorder (ASD) diagnosis can be predominantly fear-provoking. In the field of autism spectrum disorder (ASD), the term "parent training" is usually devoted to an assortment of management.
Academic Support

Get complete guidance while pursuing the course from our expert trainers and total back-end support catering to your academic needs with easy access to the resources and course materials.

Interact online from anywhere
Trainees will get opportunity to attend live classes and take part in collaborative activities with their trainers and peers virtually from anywhere at the click of their mouse.

Cost effective learning
Webinar based courses are also cost-effective due to its ability to not just train but empower future educators and impart training to participants without time-consuming and costly travel.
ACT Becomes The Proud Member Of The International Association For Language Learning Technology - IALLT
Asian College of Teachers (ACT) has become the proud member of the International Association for Language Learning Technology (IALLT) - a professional organization that provides leadership in the integration of instructional technology into the foreign language classroom based in the United States.
How to Start a Cost-effective and Productive Online Montessori School in These Significantly Suggested Stages
Starting an online Montessori school or classroom will need careful planning. This is quite comprehensible that the COVID-19 pandemic has forced a number of people to look at how they can take their teaching skills online with the training from the Montessori teacher training course.
Important Qualities of a Good HR Leader
Human resource management is of great essence to every organisation. Just like finance head needs to consider a firm's cash flows, income statements and profit figures, and operations managers need to check on processes and quality, human resource managers are in charge of a vital resource: human capital.
Some of the Main Challenges Faced by School Leaders
When we think of school leadership, we tend to think about school principals and supervisors who are responsible for monitoring the operations of their respective institutes, managing the curriculum and syllabus, guiding their wide range of students, communicating with the parents and authorities, and a slew of other responsibilities that are embedded into their roles.

Learn more about our online International Teaching Diploma
The online ITD aims to develop your knowledge, skills and understanding about teaching learners from pre-primary to secondary levels with an emphasis on the core principles of teaching, strategic planning.This self-paced online course comprises Video Lectures, Animated Explainer Videos, Reading Materials, Research and Journal References.

Success Story : Shabnam Fairman: Baby Bunny Pre School
Like every kid is born with a passion to become something or someone as they grow up, Shabnam keenly wanted to be a teacher. Every time she passed a school or saw children playing around, she would dream to become a teacher some day and become a part of their world.
Know whether you need to pay tax while teaching English abroad
Dealing with finances can be quite tricky even if you studied accounting at school and especially if you are living in a foreign country. Knowing if, when and how to pay taxes will give most of us sleepless nights, so let's try to get this sorted out!