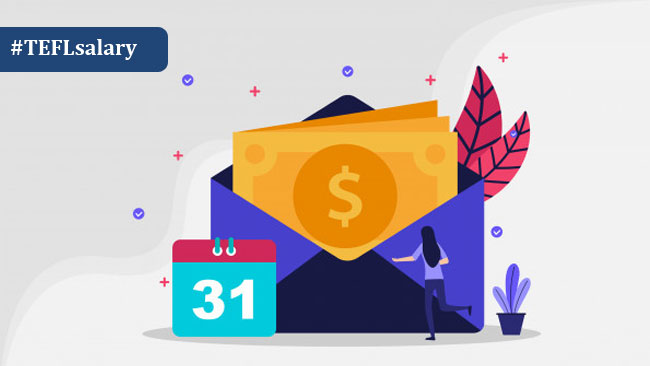 TEFL Salaries: What to expect
TEFL stands for Teaching English as a Foreign Language and is synonymous with TESOL which is the acronym for Teaching English to the Speakers of Other Languages. A TEFL certificate allows the educators to apply for teaching positions in schools and other educational institutions around the world and fulfil their dream of teaching abroad.
Academic Support

Get complete guidance while pursuing the course from our expert trainers and total back-end support catering to your academic needs with easy access to the resources and course materials.

Interact online from anywhere
Trainees will get opportunity to attend live classes and take part in collaborative activities with their trainers and peers virtually from anywhere at the click of their mouse.

Cost effective learning
Webinar based courses are also cost-effective due to its ability to not just train but empower future educators and impart training to participants without time-consuming and costly travel.
ACT Gets Accreditation From QAHE-A Proud Achievement For The Acclaimed Institution
Asian College of Teachers (ACT), the research driven and award-winning teacher training institution providing high quality teacher education, gets accreditation for all its courses from International Association for Quality Assurance in Higher Education (QAHE) and is proud to feature in its list of accredited training institutions.
What is the Difference between Educational Management and Educational Administration?
Very common words that come across often when we are dealing with educational education are educational management and educational administration. They may seem synonymous but they are not - there is a striking difference between the two. Management refers to as working with people and through people to meet the organizational goals.
What are the Basic Traits of Adult Learners?
When training in an organisation, trainers have to deal with adult learners, who may often be their colleagues. However, it is worth noting that adult learners are very different from young learners. They tend to have certain characteristics that separates them, and it is extremely vital for trainers to be aware of this.
Early Intervention or Detecting the Learning Disabilities to Help the Child Successfully in Time
You'd be surprised to know that celebrities like Keira Knightley, Michael Phelps, Daniel Radcliffe, Steven Spielberg, etc. have struggled with learning disabilities while growing up. Quite understandably, every so often they suffered in school, in the social state of affairs, and sometimes at home too, but they had the strength to continue.The children do face concerns while reading, writing, or even performing or something other learning-related tasks.

What is Virtual Online Teaching Program (VOLT)?

Virtual Online Teaching (VOLT) is an online program aimed towards teachers belonging from any specialization area who are looking to become conversant with varied approaches to virtual teaching and learning and become a smart tech-savvy teacher in no time. Virtual teaching is quite different from traditional classroom teaching; this course will be quite useful for the teachers who are looking to become expert online educators.
Feedback: Neha Thandani shares her feedback Placement Webinar by Asian College of Teachers
Asian College of Teachers conducts regular placement webinars to guide students thoroughly to be prepared for the teaching job market.
Success Story- David Bourke: Billabong High International School, Kerala
Not everyone holds the altruism or sheer generosity required to think and do well for the society. But David is one such exception. He firmly believes that "Everybody has a right to education, with the correct strategies, methodologies, skills and patience, everyone can learn and be successful". In fact, his ideology took shape at a rather young age when he used to observe poor children playing in the meadows.