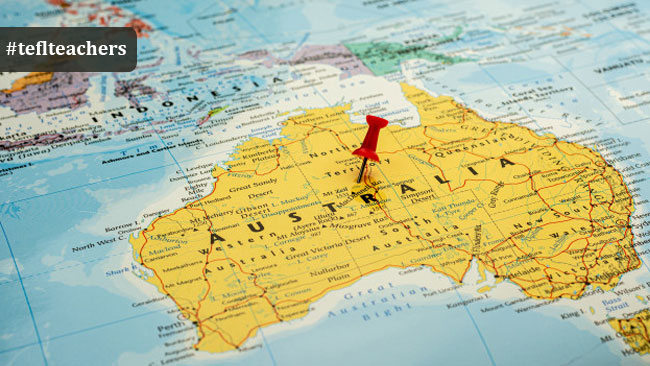 Clear And Unbiased Facts About Teach English As a Foreign Language in Australia
Australia is a place of countless beauties with interesting culture along with the fantastic career prospects. Australia is also a popular ESL destination for teachers with a TEFL training and other experts from the UK, US, and Canada who are seeking a wonderful lifestyle in a warmer environment.
Academic Support

Get complete guidance while pursuing the course from our expert trainers and total back-end support catering to your academic needs with easy access to the resources and course materials.

Interact online from anywhere
Trainees will get opportunity to attend live classes and take part in collaborative activities with their trainers and peers virtually from anywhere at the click of their mouse.

Cost effective learning
Webinar based courses are also cost-effective due to its ability to not just train but empower future educators and impart training to participants without time-consuming and costly travel.
ACT Becomes An Organizational Member Of The Noted Childhood Education International - CEI
Asian College of Teachers (ACT) takes immense pride in being an organizational member of Childhood Education International (CEI) comprising specialists in over 35 nations seeking innovative solutions to education challenges by providing professional development opportunities, technical assistance, and consultation services around the world.
How's It Like to Teach Special Education Abroad?
Teaching in a foreign country can be a transformative experience for educators. The basic criteria of a special education job will be the same as any other teaching job, wherever you go. This area in the field of teaching requires a good amount of flexibility, creative thinking along with perception.
5 Most Recent Topmost Survival Skills for Trainers in 2020
What makes a good trainer? Well, this subjectively individualistic question has an end number of answers. In this incessantly evolving training world, one of the biggest challenges that the organisations are facing now is to stay on top of their competition by implementing new requirements and surroundings.
Teaching your learners about resilience is an important part of Social and Emotional Learning
As teacher counsellors of the 21st century, we always want our young learners to have fun, happy childhood with no painful incidents, disappointments or exposure to the bitter truths of life. However, despite our desire to protect them, learning resilience is quite an important trait. And it doesn't have to be as hard as we might think.

Learn more about our SEN Live online seminar

Our curriculum constitutes best practices for including learners with special educational needs and is designed to provide clear sign posts to educators on their journey towards inclusion.Our trainers will facilitate reflection on inclusive practices and promote a collaborative approach.

5 Steps to Stay Motivated when Teaching Remotely
Teaching remotely can sometimes make you feel drained and in need of motivation. The right amount of inspiration and self-management are two of the key elements that will help you get through this. Let us guide you through 5 tips to stay motivated while teaching online.
TEFL: Live Online Class: Feedback : Niharika Murthy Raju
ACT's live, online TEFL classes focus on honing and upgrading the professional skills of global educators, trainers, administrators, who want a flourishing career in ESL/EFL teaching with specialization in YL/BETT without setting any locational limitations. Let's hear it from Niharika Murthy Raju.