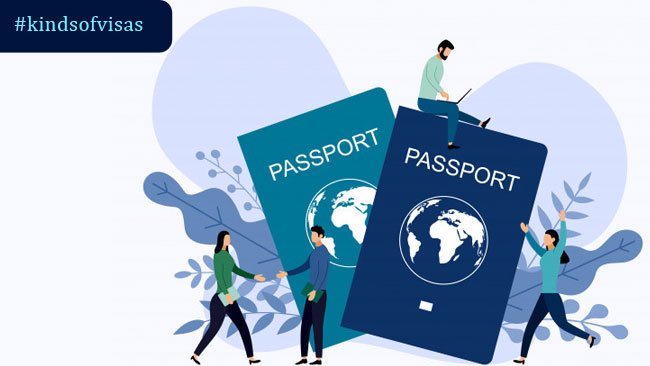 What is a visa and do I need a visa to teach English abroad?
As a passionate educator with a penchant to travel, teaching English abroad is perhaps the best option to travel and earn while exploring exotic places around the world. At this point, you might be wondering about the things you need to teach abroad. So, to clear any further confusion, let us dig deeper into 'What is a visa and do I need a visa to teach English abroad?'.
Academic Support

Get complete guidance while pursuing the course from our expert trainers and total back-end support catering to your academic needs with easy access to the resources and course materials.

Interact online from anywhere
Trainees will get opportunity to attend live classes and take part in collaborative activities with their trainers and peers virtually from anywhere at the click of their mouse.

Cost effective learning
Webinar based courses are also cost-effective due to its ability to not just train but empower future educators and impart training to participants without time-consuming and costly travel.
Post-Pandemic Organizations Prefer Managers With Analytical Communication Skills
Post-pandemic organizations are rising to the occasion trying to bring a positive change in how work can be done and what its workforce can accomplish. The focus is on managers who are empowered with bigger responsibilities. There is a lot of experimentation and soul searching that are going on and those with responsibilities are under the radar.
Key Counselling Techniques to Support Inclusive Classroom Learners during Pandemic
All children and young adults require support during times of stress and uncertainty, such as the one we are facing now with the spread of the Coronavirus (COVID-19) pandemic. It is one of the essential teaching counseling skills of inclusive classroom teachers to help the children understand the changes and process their feelings in a better way.
The (Frequently) Overlooked Differences Between Training and Facilitation
When you step into the field of corporate education, you may often find yourself bombarded with a slew of technical jargons that usually sound the same from a distance, but tend to carry a different meaning once you delve deep into exploring them. The terms 'training' and 'facilitation' are two such examples.
Video Mediated Instructional Practice for Children with Autism Spectrum
The 21st century educators should always be looking at new teaching opportunities to foster comprehension. We have seen that inclusive education has come a long way and now children with autism spectrum and other special needs are integrated into regular classrooms.This is the age of digital acquisition and teachers have to discover the solid balance between the traditional teaching methods and the consolidation of digital teaching opportunities.

Has the ESL/TEFL Sector Become More Competitive At Present?

In today's world, billions of individuals around the world are learning English but out of financially viable requirements, and this number is only set to grow up. This is happening as the English language has become the prospective place of development to engender more opportunities, to make stronger employment chances plus expanding the perspectives in today's interconnected world. YES, nowadays the ESL/TEFL sector is tremendously competitive.
Placement Webinars -10th September 2020
ACT successfully conducted placement webinars on 10th September 2020, guiding its students about how to prepare themselves for the teaching and training opportunities across the world.
Success Story- Gulshan Samson: Ridge School- Kurnool
For nearly seven years, Gulshan had been working for corporates such as the TATA Consulting Service, wherein she was responsible for handling international calls with clients from countries such as the USA and Australia. Prior to her marriage, Gulshan used to teach at the senior KG level, and hence had already established a love for teaching. However, the lack of attractive packages kept her from pursuing a teaching career, and tread into corporates instead.