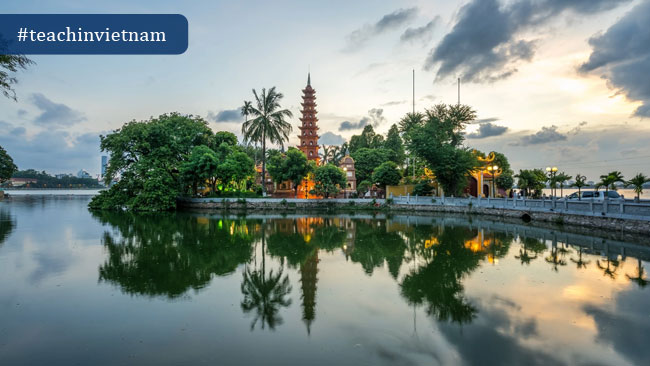 2020 Updated Guide: Everything You Need to Know About Teaching English in Vietnam
Due to various major reasons such as the captivating civilization, vivid markets, tropical environmental conditions, friendly people and so on, teaching English in Vietnam has become quite popular. Moreover, Vietnam is also occupied with some beautiful landscapes, great food along with a low cost of living. This under-rated and oftentimes unnoticed destination, Vietnam has a lot to offer to the potential TEFL educators.
Academic Support

Get complete guidance while pursuing the course from our expert trainers and total back-end support catering to your academic needs with easy access to the resources and course materials.

Interact online from anywhere
Trainees will get opportunity to attend live classes and take part in collaborative activities with their trainers and peers virtually from anywhere at the click of their mouse.

Cost effective learning
Webinar based courses are also cost-effective due to its ability to not just train but empower future educators and impart training to participants without time-consuming and costly travel.
Watch Our Webcast To Know All About Teaching As A Profession And Beyond
Asian College of Teachers organized a webcast where the relevant issues were discussed by none other than the expert himself, Dr Sanjib Chakraborty, the founder of Asian College of Teachers. Dr Chakraborty is a PhD in Management Science from University of Hertfordshire, UK with two Masters - in Education and in Business Administration and with over 25 years of experience in the education sector.
How Montessori Education Teaches You about the Holistic Approach
The Montessori instructive technique has stood the test of the moment in time. The approach emphasizes holistic education as well apart from its other course content. The holistic schooling is based on different principles that every person finds the intention of life, and characteristics through community associations. The holistic learning approach is a fantastic choice for the traditional way of learning in this 21st century educational world. Each day, the child development discoveries are booming and evolving.
The Role Played by Learning and Development for Bridging the Value Gap
L&D plays a very important role when it comes to developing and nurturing talents which have become an essential part of every organization. It is high time that Team Leaders/managers must have the ability to adapt and strategize during rapid changes simultaneously helping team members to grow and develop. There is a constant value gap in spite of L&D programs and business leaders are losing confidence as L&D is failing to deliver what they need.
Finding the Importance of Education Management knowledge in Teaching Profession
The key factors that contribute to sound education management may be regarded as those that are impacted by the vision of the leadership that is directed towards the collective success of students, cultivating a sense of comradeship and belonging in all, creating a conducive learning environment, improving on instructional strategies and regular up-gradation of human and other resources. Should therefore, education management knowledge be the domain only of heads of schools and vice principals?

Partner with Asian College of Teachers


Asian College of Teachers (ACT) is a brand name to reckon with when it comes to teacher training offering an array of teacher training courses to meet the demands of aspiring teachers as well as experienced teacher in the pre and primary teaching and TEFL domain. For Partner Centre Project, we are looking at cities to set up centres there with local partners to conduct our internationally recognized teacher training courses catering to the local teaching aspirants.

ACT conducted a Live session on "How to present yourself?"
ACT conducted a live webinar on "How to present yourself?" on 7th October 2020 with Mr. Tarveen Kaur who has an immense experience as an image and brand consultant.
Success Story- Ravneet Kaur Brar: Zee Learn Limited
Despite belonging to a family of grandmothers and aunties who were teachers, Ravneet herself had never really thought of becoming a teacher. However, her journey in teaching and training commenced when she shifted to Punjab after her graduation. Upon reaching Punjab, she realised that IELTS tests were extremely popular in the state, and the demand for IELTS teachers were hence noticeably high.