ACCREDITATIONS, ENDORSEMENTS AND MEMBERSHIPS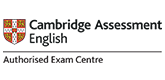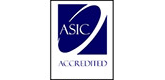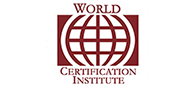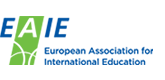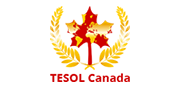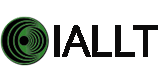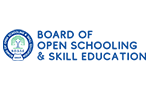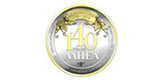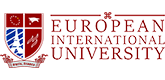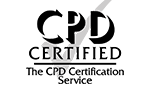 ASIAN COLLEGE OF TEACHERS (ACT)
Producing skilled 21st century teachers competent to face any classroom across the globe
An ACT teacher education is designed to improve your knowledge, expand your horizon and develop your skills.
Asian College of Teachers (ACT) has always stressed on imparting quality training and in a bid to do so has collaborated with and gained memberships of several national and international bodies to bring in the best in teacher education.
Asian College of Teachers (ACT) offers a wide range of teacher training courses and diverse opportunities to aspiring as well as in-service teachers helping to build their core competence as a global educator. They will develop the understanding and perspectives so that they will be best poised to achieve their full potential and contribute most to teaching community when they have complete access to a system of teacher education that incorporates the best practices from around the globe.
ACT already has a stonking 50,000+ Alumni
600+ School partnerships open numerous doors
Discover 100+ teacher training courses we offer
Featured
Courses
If you are considering teaching as a career then enrol with ACT to get an insight into what teaching career is all about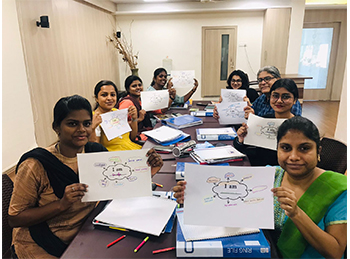 International Teaching Diploma (ITD) in-class
In-class teacher training program
Training for Pre & Primary to Secondary Classes
21st Century Teaching & Learning Techniques
Explore Job Opportunities Worldwide
Course fee : 35000 INR / 17500 THB / 500 USD / 375 GBP
International Teaching Diploma (ITD) is an in-class teacher training program tailor-made by Asian College of Teachers (ACT) for all teaching enthusiasts looking for an international in-class teacher training course which will enable them to get employed in both Primary and Secondary levels. The course focuses on instilling the 21st century teaching skills and knowledge in the aspirants that are learner-centric and are accepted in today's global classrooms.
| | |
| --- | --- |
| Location | Kolkata |
| Date | 4th October 2023 - 19th January 2024 |
You can now request for a demo class before enrolling in any course !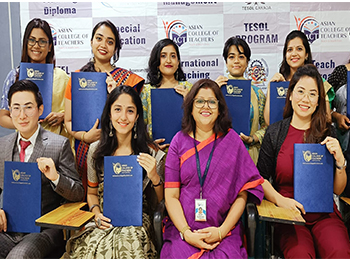 TEFL/TESOL in-class program
3-week in-class certification program
120 hours of comprehensive program
Focus on TEFL/TESOL methods & lesson planning
Teach English across the globe
Course fee : Rs 45000
TEFL/TESOL in-class program is ideal for both aspiring and experienced teachers looking to develop English language teaching skills. The 3-week In-Class TEFL/TESOL Course will enable the students to learn about the latest ESL or EFL teaching methodologies and the extensive curriculum prepares aspirants to become competent English teachers. Teachers looking to upgrade their skills to be able to teach different subjects in English to non-native learners will benefit from this course.
| | |
| --- | --- |
| Location | Kolkata |
| Date | 3rd October - 20th October 2023 |
Specializations : You can choose a specialization based on your interest area or the age group you want to teach. If you have set clear goals of teaching a specific range of students, one of these specializations may be your best option. If you are passionate about teaching young learners, then taking up Young Learners Teacher Training course (YLTT) will be beneficial for you and Business English Teacher Training (BETT) can be advantageous if you are keen on teaching adult learners.
You can now request for a demo class before enrolling in any course !
Get a globally recognized certificate from Asian College of Teachers (ACT) after your course completion
Grab the opportunity to get additionally certified by prestigious international institutions! Call us to know more about the eligibility
Apply for TESOL Canada Board Exam as we are India's only institute accredited by the world's largest TESOL awarding body TESOL Canada
You can also access recorded video lecture series by TESOL Canada expert Trainers
Receive Cambridge certification after taking the Cambridge Teaching Knowledge Test
Get Microsoft certified by pursuing the Microsoft Certified Educator Exam
Receive a soft copy certification from Europass, the largest provider of Teacher Training Courses in Europe
The international trainers of Europass conduct the 3-hour live online session on Project-based Learning
Apply Now
Accreditations, Associations
and Collaborations
ASIC
Education Quality Accreditation Commission (EQAC)
World Certification Institute (WCI)
TESOL CANADA
Cambridge Assessment English
Microsoft
International Association for Quality Assurance in Higher Education (QAHE)
EIU - Paris
CPD Certification Service UK
Montessori Europe
Childhood Education International (CEI)
BSI – ISO Certification Body
Ministry of Corporate Affairs
ASIC
ASIC
ACT is accredited by Accreditation Service for International Schools, Colleges and Universities (ASIC). ASIC is recognised by UKVI in UK, is a member of the CHEA International Quality Group (CIQG) in USA and is listed in their International Directory, is a member of the BQF (British Quality Foundation) and are institutional members of EDEN (European Distance and E-Learning Network).

Education Quality Accreditation Commission
Education Quality Accreditation Commission
The prestigious EQAC - Education Quality Accreditation Commission has accredited Asian College of Teachers (ACT) that has met all the standards set by this Commission and ACT Graduates can now demonstrate that their education diploma and awarding institution are considered to be bona fide and accredited according to the Education Quality Accreditation Commission standards by requesting an EQAC Degree Validation Diploma. EQAC's vision of the Education Quality supports on: European recognition directives in education quality and training, ECTS Credits from the European Credit Transfer and Accumulation System, USA recognition directives in education quality and training, USA education accreditation indicators, other independent education accreditation references, education industry quality assurance standards, education quality indicators, UNESCO policy on education quality, personal excellence and achievements.

World Certification Institute (WCI)
WCI
ACT's International Teaching Diploma (ITD) course has been accredited by World Certification Institute (WCI), a global certifying body that accredits courses and grants credential awards, has accredited 700+ world institutes and universities till date.

TESOL CANADA
TESOL CANADA
All ACT TEFL Courses are accredited by TESOL CANADA is Canada's largest recognized "Online TESOL Centre" and the Only Official Centre to provide standards and accreditations to Teachers of English TESOL, French TFSOL and Spanish TSSOL across Canada and worldwide.

Cambridge Assessment English
Cambridge Assessment English
ACT is the authorised centre for conducting Cambridge TKT Exam all over India. TKT is the acronym for Teaching Knowledge Test and is conducted by Cambridge, which tests the basic teaching knowledge. All authorised TKT centres are inspected by Cambridge English Language Assessment ensuring that the centres meet their high standards.
Microsoft
Microsoft
ACT in collaboration with Microsoft, offers Microsoft Certified Educator program which is a professional development program that aims to connect the gap between technology skills and innovative teaching among the 21st century teaching fraternity.
International Association for Quality Assurance in Higher Education (QAHE)
QAHE
Asian College of Teachers (ACT) has got accreditation for all its courses from International Association for Quality Assurance in Higher Education (QAHE) and is proud to feature in its list of accredited training institutions.
EIU - Paris
EIU - Paris
ACT in academic collaboration with the European International University (EIU) – Paris, a private, independent higher education provider, offers a range of Bachelor's, Master's and Doctorate programs.

CPD Certification Service UK
CPD Certification Service UK
Asian College of Teachers is a member of CPD Certification Service which provides recognised independent CPD accreditation compatible with global CPD requirements.CPD certified means that the training programs designed for educators and professionals associated with special education get the high-quality training to develop their skills and enhance their abilities.
Montessori Europe
Montessori Europe
ACT is an institutional member of Montessori Europe, an organization working for networking, collaboration, exchange, to provide mutual support, create synergies and increase motivation for Montessori educators and institutions.

Childhood Education International (CEI)
Childhood Education International (CEI)
ACT is an organizational member of Childhood Education International (CEI) comprising specialists in over 35 nations seeking innovative solutions to education challenges by providing professional development opportunities, technical assistance, and consultation services around the world.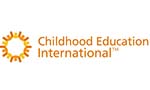 BSI – ISO Certification Body
BSI – ISO Certification Body
British Standard Institution (BSI) as our ISO certification body has been a long-time partner in ACT's journey towards excellence as it provides ACT with its ISO certification and with its yearly audits has helped ACT meet the standards of ISO 9001:2015 and pave its way towards achieving its vision of becoming the leading teacher training organization by 2025.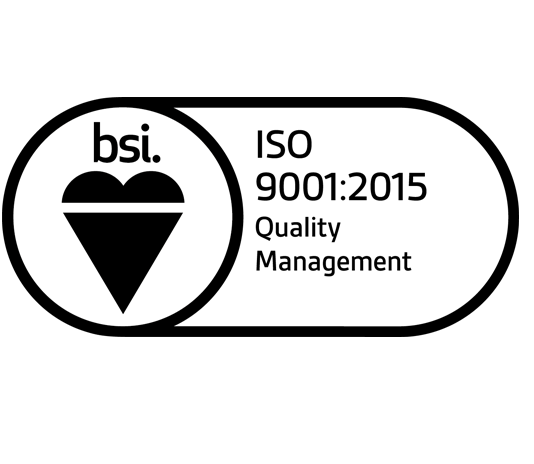 Ministry of Corporate Affairs
Ministry of Corporate Affairs
Asian College of Teachers is registered under Ministry of Corporate Affairs, Government of India.
Why is this the best time to be in the teaching industry? Some industry statistics about the teaching industry.
69 million
Teachers are needed Globally by 2030
24 million
Teachers are required for Primary Level
100,000+
English Teaching Positions open every Year
WHO SHOULD DO A TEACHER TRAINING COURSE?
These teacher training programs are designed to upgrade in-service teachers as well as for those planning a career in teaching. These programs will be most suitable for you if you are:
Aspiring Teacher interested in an international teaching career
Experienced Teacher planning to be a part of global classrooms
A Fresh University Graduate seeking for a Sustainable Career
Mid-career changers looking to settle abroad
A Corporate Employee looking to switch to a Teaching Profession
Housewives moving abroad and looking to start a Career in Teaching
ACT'S BOARD OF TRAINERS
We, at Asian college of Teachers, have an outstanding group of trainers who impart high quality training and share knowledge and best practices to equip students with the latest methodologies in the field of teaching and allied areas preparing them for the global classrooms.
Dr Margaret Davitt Maughan is a Senior Educator with Ed.D. Leadership, from the University of San Francisco and 35 years of experience in classrooms, curriculum development and interdisciplinary studies. She has the expertise in instructional organization and the ability to make the subject useful. Dr Maughan has also been into academic research and has several professional presentations and publications to her credit.

Dr Margaret Maughan
Ms. Rimpa holds B.A in English from the University of Calcutta. She has done the 120-hour in-class TESOL program and is also certified IELTS trainer. Her areas of expertise are Communicative English, Early Childhood Education, Experiential Learning, Leadership Skill Training and Mentoring. She has facilitated a variety of training programs across mid and senior levels.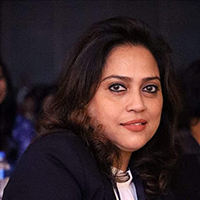 Ms. Rimpa Ghosh
Ms. Aditi is an English major from the University of Calcutta and a certified SEN trainer with 16 years' experience in the training field. She got trained in TEFL in-class program from Asian College of Teachers, Kolkata and successfully cleared the TESOL Canada Board Exam as well. Aditi stands tall and strong with an extensive experience in training adult learners as a professional language and soft skills trainer.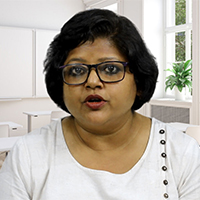 Ms. Aditi Ghosh
Ms. Sudeshna is a member of the Training and Academics division of Asian College of Teachers and conducts Learning & Development sessions and TEFL courses. She has completed her Bachelor of Science in Advertising, Marketing, Sales Promotion and Sales Management. She has been a Corporate Process as well as Communication Trainer and Quality Analyst with substantial training experience of 14+ years in Customer Relationship and Refresher Orientation for organizations like HSBC, ITC Infotech and has worked with Aviation companies as well as has experience in the Hospitality industry.

Ms. Sudeshna Guha Thakurta
Ms. Basu holding M.A., M.Sc., has 30 years of teaching and 10 years of administrative experience in Mumbai, India and London, UK. She has been Master Trainer and Centre Head for the Cambridge International Diploma for Teachers and Trainers in Navi Mumbai and has also served as ESOL tutor, mentor and administrator at East London Business College, London.

Ms. Kuhurina Basu
ACT PLACEMENT
100% Lifetime Placement Assistance
Interview and grooming tips
Access to our job portal – teachersjobworld.com
Physical placement drive in India
Live placement webinars for overseas students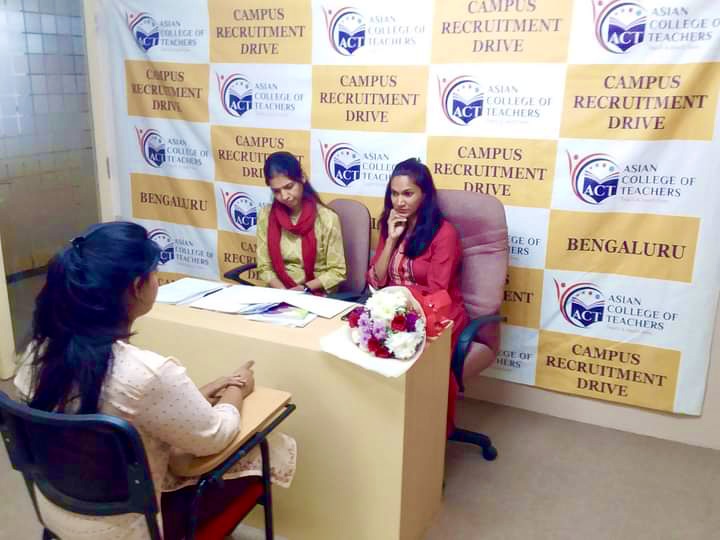 ACT boasts of a strong 50,000 alumni base spread across the globe and many of our accomplished alumni are teaching in reputed schools across India like: -
Delhi Public School
Gems Akademia International School
South City International
Orchids The International School
G.D. Goenka School
St. Augustine's Day School
IEM Saltlake
Mount Litera Zee School
St. Francis Xavier School
Army Public School
St. Thomas School
Ling Liang High School
Apply Now
WHAT STUDENTS SAY
ACT attaches a lot of importance to student feedback
VIDHI J. GIANANI
KOLKATA, INDIA
My experience with the ACT was very nice. I learnt a lot of things and now I can say that I am very happy and motivated by being a part of the ACT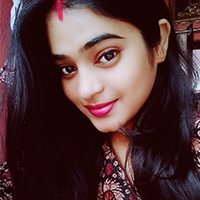 PRIYANKA MONDAL
KOLKATA, INDIA
I am really happy after joining this course ..my experience was outstanding...ACT is a very good platform for teachers
IQRA JAMAL
KOLKATA, INDIA
My experience of the course was really good. The course met my expectations and fulfilled my aspirations of becoming a teacher of the 21st century and being updated with not only the theory part of education but as well as how education can be processed and imparted in a fun and interesting way using all auditory and visual mediums as well as games and everything that brings out the curiosity in learners and enhances their cognitive ability.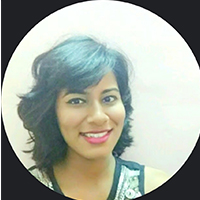 SURAVI MONDAL
KOLKATA, INDIA
My experience in this 21-day in-class TEFL course in Asian College of Teachers, Kolkata has been extremely profound in every possible manner. Starting from the first week I learnt about a multitude of theories and methods and upskilled myself on all the skills of reading, writing, listening, speaking, grammar, phonology. It has been a wonderful journey so far and I am going to miss every bit of it now that it is over.
* Disclaimer : Results may vary